Red Wings report news conference with previous captain Steve Yzerman Friday afternoon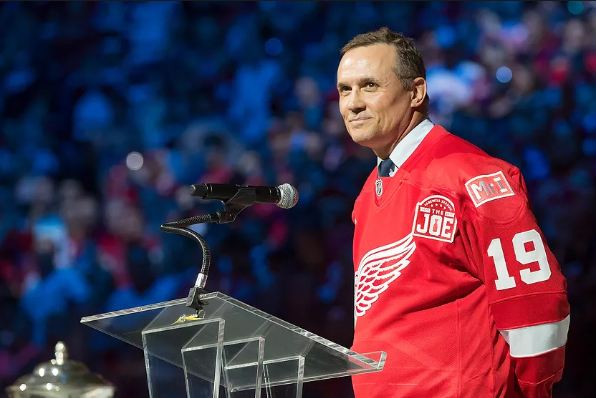 It seems previous Red Wings captain Steve Yzerman is returning home. Friday morning, The Detroit Red Wings reported it will hold a press conference Friday at Little Caesars Arena with owner Chris Ilitch, general manager Ken Holland and Yzerman on 3 p.m EST.
TSN in Canada is detailing Yzerman will turned into The Detroit Red Wings general manager and Ken Holland will stay with the association as a senior VP.
Yzerman, the Detroit Red Wings chief for two decades, drove the group to three Stanley Cups. He was enlisted into the Hockey Hall of Fame in 2009.
He has spent the last nine seasons in Tampa Bay. Eight of those seasons he filled in as the Lightning's general manager. He declared his resignation before the beginning of last season.
Holland has been the Red Wings general manager since 1997.
The conference will be held at Little Caesars Arena at 3:00 p.m.