NBA Playoffs 2020: First-Round Schedule, Time and TV Channels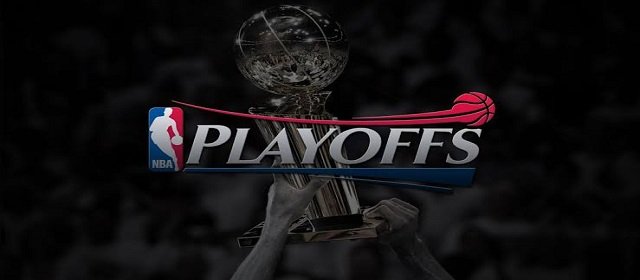 The 2020 NBA Playoffs' first-round schedule has been released. The playoffs will start on Aug. 17. The NBA Finals will start on Sept 30, 2020.
Every first-round series will continue with games every other day, beginning Monday. What's more, prepare for four games every day (until a team is eliminated) with a clue as ahead of schedule as 1 p.m. ET for certain games.
The top-seeded Los Angeles Lakers open their Western Conference series Tuesday, as do the top-seeded Milwaukee Bucks in the East.
The first playoff game is between Denver-Utah on Monday at 1:30 p.m. ET – late morning Rocky Mountain special for aficionados of those two teams.
Before the playoffs even formally start, we'll have the play-in to decide the final seed in the West.
The Portland Trail Blazers (No. 8) and the Memphis Grizzlies (No. 9) will meet Saturday (2:30 p.m. ET on ABC) in the first of perhaps two play-in games. In the event that Memphis wins, the two teams will play again Sunday to decide the last final in the West. Portland needs to win only once to make sure about the final playoff spot.
All times Eastern; Games 5-7, if necessary
2020 NBA Western Conference Play-In
No. 8 Portland Trail Blazers vs No. 9 Memphis Grizzlies
Game 1: Sat, Aug 15 Memphis at Portland, 2:30 ET, ABC
Game 2: Sun, Aug 16 Memphis at Portland, 4:30 ET, ESPN*
2020 NBA Eastern Conference First Round
No. 1 Milwaukee Bucks vs No. 8 Orlando Magic
Game 1: Tue, Aug 18 Orlando at Milwaukee, 1:30 ET, TNT
Game 2: Thu, Aug 20 Orlando at Milwaukee, 6 ET, ESPN
Game 3: Sat, Aug 22 Milwaukee at Orlando, 1 ET, TNT
Game 4: Mon, Aug 24 Milwaukee at Orlando, 1:30 ET, NBATV
*Game 5: Wed, Aug 26 Orlando at Milwaukee, TBD, TBD
*Game 6: Fri, Aug 28 Milwaukee at Orlando, TBD, TBD
*Game 7: Sun, Aug 30 Orlando at Milwaukee, TBD, TBD
No. 2 Toronto Raptors vs No. 7 Brooklyn Nets
Game 1: Mon, Aug 17 Brooklyn at Toronto, 4 ET, ESPN
Game 2: Wed, Aug 19 Brooklyn at Toronto, 1:30 ET, NBATV
Game 3: Fri, Aug 21 Toronto at Brooklyn, 1:30 ET, NBATV
Game 4: Sun, Aug 23 Toronto at Brooklyn, 6:30 ET, TNT
*Game 5: Tue, Aug 25 Brooklyn at Toronto, TBD, TBD
*Game 6: Thu, Aug 27 Toronto at Brooklyn, TBD, ESPN
*Game 7: Sat, Aug 29 Brooklyn at Toronto, TBD, TNT
No. 3 Boston Celtics vs No. 6 Philadelphia 76ers
Game 1: Mon, Aug 17 Philadelphia at Boston, 6:30 ET, ESPN
Game 2: Wed, Aug 19 Philadelphia at Boston, 6:30 ET, TNT
Game 3: Fri, Aug 21 Boston at Philadelphia, 6:30 ET, TNT
Game 4: Sun, Aug 23 Boston at Philadelphia, 1 ET, ABC
*Game 5: Tue, Aug 25 Philadelphia at Boston, TBD, TBD
*Game 6: Thu, Aug 27 Boston at Philadelphia, TBD, ESPN
*Game 7: Sun, Aug 29 Philadelphia at Boston, TBD, TNT
No. 4-5 Miami Heat vs No. 4-5 Indiana Pacers
Game 1: Tue, Aug 18 Miami vs Indiana, 4 ET, TNT
Game 2: Thu, Aug 20 Miami vs Indiana, 1 ET, ESPN
Game 3: Sat, Aug 22 Miami vs Indiana, 3:30 ET, TNT
Game 4: Mon, Aug 24 Miami vs Indiana, 6:30 ET, TNT
*Game 5: Wed, Aug 26 Miami vs Indiana, TBD, TBD
*Game 6: Fri, Aug 28 Miami vs Indiana, TBD, TBD
*Game 7: Sun, Aug 30 Miami vs Indiana, TBD, TBD
2020 NBA Western Conference First Round
No. 1 Los Angeles Lakers vs No. 8/9 Play-In Winner (Portland Trail Blazers vs Memphis Grizzlies)
Game 1: Tue, Aug 18 Play-In Winner at Los Angeles, 9 ET, TNT
Game 2: Thu, Aug 20 Play-In Winner at Los Angeles, 9 ET, ESPN
Game 3: Sat, Aug 22 Los Angeles at Play-In Winner, 8:30 ET, ABC
Game 4: Mon, Aug 24 Los Angeles at Play-In Winner, 9 ET, TNT
*Game 5: Wed, Aug 26 Play-In Winner at Los Angeles, TBD, TBD
*Game 6: Fri, Aug 28 Los Angeles at Play-In Winner, TBD, TBD
*Game 7: Sun, Aug 30 Play-In Winner at Los Angeles, TBD, TBD
No. 2 LA Clippers vs No. 7 Dallas Mavericks
Game 1: Mon, Aug 17 Dallas at LA, 9 ET, ESPN
Game 2: Wed, Aug 19 Dallas at LA, 9 ET, TNT
Game 3: Fri, Aug 21 LA at Dallas, 9 ET, TNT
Game 4: Sun, Aug 23 LA at Dallas, 3:30 ET, ABC
*Game 5: Tue, Aug 25 Dallas at LA, TBD, TBD
*Game 6: Thu, Aug 27 LA at Dallas, TBD, ESPN
*Game 7: Sat, Aug 29 Dallas at LA, TBD, TNT
No. 3 Denver Nuggets vs No. 6 Utah Jazz
Game 1: Mon, Aug 17 Utah at Denver, 1:30 ET, ESPN
Game 2: Wed, Aug 19 Utah at Denver, 4 ET, TNT
Game 3: Fri, Aug 21 Denver at Utah, 4 ET, TNT
Game 4: Sun, Aug 23 Denver at Utah, 9 ET, TNT
*Game 5: Tue, Aug 25 Utah at Denver, TBD, TBD
*Game 6: Thu, Aug 27 Denver at Utah, TBD, ESPN
*Game 7: Sat, Aug 29 Utah at Denver, TBD, TNT
No. 4-5 Oklahoma City Thunder vs No. 4-5 Houston Rockets
Game 1: Tue, Aug 18 Oklahoma City vs Houston, 6:30 ET, TNT
Game 2: Thu, Aug 20 Oklahoma City vs Houston, 3:30 ET, ESPN
Game 3: Sat, Aug 22 Oklahoma City vs Houston, 6 ET, ESPN
Game 4: Mon, Aug 24 Oklahoma City vs Houston, 4 ET, TNT
*Game 5: Wed, Aug 26 Oklahoma City vs Houston, TBD, TBD
*Game 6: Fri, Aug 28 Oklahoma City vs Houston, TBD, TBD
*Game 7: Sun, Aug 30 Oklahoma City vs Houston, TBD, TBD​
* – If Necessary
TBD – To Be Determined