NHL Playoff 2020: Stanley Cup Schedule, Time and TV Channels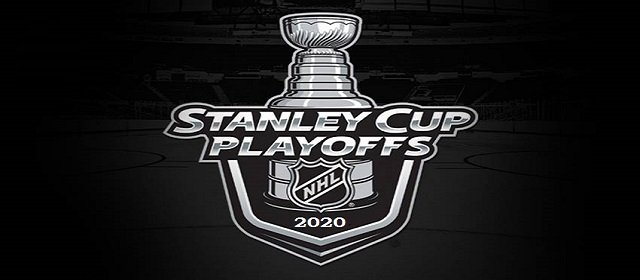 The Stanley Cup Playoffs proceed on Tuesday, Aug. 11 in the center point cities of Edmonton and Toronto. The league has released the 2020 NHL playoff schedule for the First Round.
The top four teams during the regular season in the two conferences played a three-game round robin for seeding in the First Round. The eight champions of the best-of-5 Qualifying Round advanced to the First Round. The losing teams from the Qualifying Round have been gone into Phase 2 of the NHL Draft Lottery.
Eight teams have been eliminated: the Edmonton Oilers, Florida Panthers, Minnesota Wild, Nashville Predators, New York Rangers, Pittsburgh Penguins, Toronto Maple Leafs, and Winnipeg Jets.
The rest of the teams are playing in onlooker fewer fields in two Canadian center point cities. One is in Toronto, where the Eastern Conference games will be held, and the other is in Edmonton, where the Western Conference games will occur.
Stanley Cup Playoffs viewing information
TV Channels: NBCSN, NBC, USA, NHL Network, CNBC
Live Stream: fuboTV (Try for free)
2020 NHL Playoff Schedule for First Round
The following is the 2020 NHL playoff schedule.
Note: Teams are re-seeded after each round.
All times Eastern
(* if necessary)
Eastern Conference (Scotiabank Arena)
No. 1 Philadelphia Flyers vs. No. 8 Montreal Canadiens
Game 1: Wednesday, August 12, 8 p.m., Montreal at Philadelphia – NBCSN
Game 2: Friday, August 14, 3 p.m. Montreal at Philadelphia – NBCSN
Game 3: Sunday, August 16, 8 p.m. Montreal vs. Philadelphia – NBC
Game 4: Tuesday, August 18, 3 p.m.Montreal vs. Philadelphia – NBCSN
*Game 5: Wednesday, August 19, TBD, Montreal at Philadelphia – TBD
*Game 6: Friday, August 21, TBD, Montreal vs. Philadelphia – TBD
*Game 7: Sunday, August 23, TBD, Montreal at Philadelphia – TBD
No. 2 Tampa Bay Lightning vs. No. 7 Columbus Blue Jackets
Game 1: Tuesday, August 11, 3 p.m., Columbus at Tampa Bay – NBCSN
Game 2: Thursday, August 13, 3 p.m., Columbus at Tampa Bay – NBCSN
Game 3: Saturday, August 15, 7:30 p.m., Columbus vs. Tampa Bay – NBCSN
Game 4: Monday, August 17, 3 p.m., Columbus vs. Tampa Bay – NBCSN
*Game 5: Wednesday, August 19, TBD, Columbus at Tampa Bay – TBD
*Game 6: Friday, August 21, TBD, Columbus vs. Tampa Bay – TBD
*Game 7: Saturday, August 22, TBD, Columbus at Tampa Bay – TBD
No. 3 Washington Capitals vs. No. 6 New York Islanders
Game 1: Wednesday, August 12, 3 p.m., New York at Washington – NBCSN
Game 2: Friday, August 14, 8 p.m., New York at Washington – NBCSN
Game 3: Sunday, August 16, 12 p.m., New York vs. Washington – USA
Game 4: Tuesday, August 18, 8 p.m., New York vs. Washington – NBCSN
*Game 5: Thursday, August 20, TBD, New York at Washington – TBD
*Game 6: Saturday, August 22, TBD, New York vs. Washington – TBD
*Game 7: Sunday, August 23, TBD, New York at Washington – TBD
No. 4 Boston Bruins vs. No. 5 Carolina Hurricanes
Game 1: Tuesday, August 11, 8 p.m., Carolina at Boston – NBCSN
Game 2: Thursday, August 13, 8 p.m., Carolina at Boston – NBCSN
Game 3: Saturday, August 15, 12 p.m., Carolina vs. Boston – NBCSN
Game 4: Monday, August 17, 8 p.m., Carolina vs. Boston – NBCSN
*Game 5: Wednesday, August 19, TBD, Carolina at Boston – TBD
*Game 6: Thursday, August 20, TBD, Carolina vs. Boston – TBD
*Game 7: Sunday, August 23, TBD, Carolina at Boston – TBD
*if necessary
Western Conference (Rogers Place)
No. 1 Vegas Golden Knights vs. No. 8. Chicago Blackhawks
Game 1: Tuesday, August 11, 10:30 p.m., Chicago at Vegas – NBCSN
Game 2: Thursday, August, 13, 5:30 p.m., Chicago at Vegas – NBCSN
Game 3: Saturday, August, 15, 8 p.m., Chicago vs. Vegas – NBC
Game 4: Sunday, August, 16, 6:30 p.m., Chicago vs. Vegas – NBCSN
*Game 5: Tuesday, August, 18, TBD, Chicago at Vegas – TBD
*Game 6: Thursday, August, 20, TBD, Chicago vs. Vegas – TBD
*Game 7: Saturday, August 22, TBD, Chicago at Vegas – TBD
No. 2 Colorado Avalanche vs. No. 7 Arizona Coyotes
Game 1: Wednesday, August 12, 5:30 p.m., Arizona at Colorado – NBCSN
Game 2: Friday, August 14, 2 p.m., Arizona at Colorado – NHL
Game 3: Saturday, August 15, 3 p.m., Arizona vs. Colorado – CNBC
Game 4: Monday, August 17, 5:30 p.m., Arizona vs. Colorado – NBCSN
*Game 5: Wednesday, August 19, TBD, Arizona at Colorado – TBD
*Game 6: Friday, August 21, TBD, Arizona vs. Colorado – TBD
*Game 7: Sunday, August 23, TBD, Arizona at Colorado – TBD
No. 3 Dallas Stars vs. No. 6 Calgary Flames
Game 1: Tuesday, August 11, 5:30 p.m., Calgary at Dallas – NBCSN
Game 2: Thursday, August 13, 10:30 p.m., Calgary at Dallas – NBCSN
Game 3: Friday, August 14, 10:30 p.m., Calgary vs. Dallas – NBCSN
Game 4: Sunday, August 16, 2 p.m., Calgary vs. Dallas – NBCSN
*Game 5: Tuesday, August 18, TBD, Calgary at Dallas – TBD
*Game 6: Thursday, August 20, TBD, Calgary vs. Dallas – TBD
*Game 7: Saturday, August 22, TBD, Calgary at Dallas – TBD
No. 4 St. Louis Blues vs. Vancouver Canucks
Game 1: Wednesday, August 12, 10:30 p.m., Vancouver at St. Louis – NBCSN
Game 2: Friday, August 14, 6:30 p.m., Vancouver at St. Louis – NHL
Game 3: Sunday, August 16, 10:30 p.m., Vancouver vs. St. Louis – CNBC
Game 4: Monday, August 17, 10:30 p.m., Vancouver vs. St. Louis – NBCSN
*Game 5: Wednesday, August 19, TBD, Vancouver at St. Louis – TBD
*Game 6: Friday, August 21, TBD, Vancouver vs. St. Louis – TBD
*Game 7: Sunday, August 23, TBD, Vancouver at St. Louis – TBD
*if necessary
Qualifying Round Results
Eastern Conference
No. 9 Columbus Blue Jackets beat No. 8 Toronto Maple Leafs 3-2
No. 7 New York Islanders beat No. 10 Florida Panthers, 3-1
No. 6 Carolina Hurricanes beat No. 11 New York Rangers, 3-0
No. 12 Montreal Canadiens beat No. 5 Pittsburgh Penguins, 3-1
Western Conference
No. 8 Calgary Flames beat No. 9 Winnipeg Jets, 3-1
No. 7 Vancouver Canucks beat No. 10 Minnesota Wild, 3-1
No. 11 Arizona Coyotes beat No. 6 Nashville Predators, 3-1
No. 12 Chicago Blackhawks lead No. 5 Edmonton Oilers, 3-1