PDF Tools For Free With PDFBear: Quick and Easy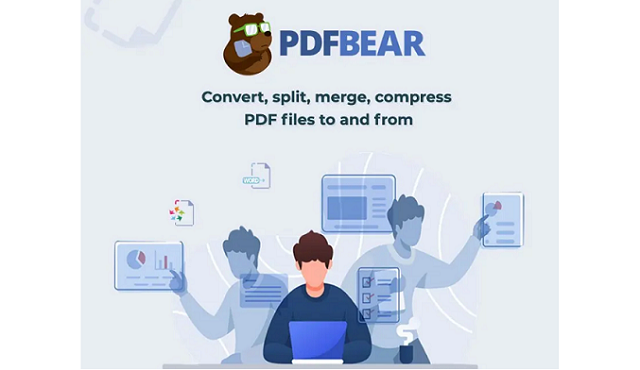 Give your PDF documents what they need with PDFBear. PDFBear is an online platform with tools available to make your PDF documents organized, formal, and professional. With PDFbear, you can edit and manipulate your files with quick and easy steps. You may convert, combine, separate, etc., files depending on their specific needs and formats.
PDFBear tools are available for free online. You may use it on any devices such as your smartphones, tablets, desktops, and laptops. This online platform also supports all major Operating Systems, including Windows, iOS, macOS, and even Linux. PDFBear also has an Optical Character Recognition or OCR that supports seventeen different languages. In this article, we will show you some tools you could utilize available on PDFBear.
Adding Page Numbers to your PDF
You can easily add page numbers to PDF files using PDFBear. It is safe, quick, and easy. PDFBear allows you to customize the typography of your page numbers, as well as the positions. With PDFBear, adding page numbers is also efficient and smart since you can adjust the page numbers where you may declare the first page as the cover page.
To add page numbers to your PDF files, the first is to upload your file to their system. Then you may proceed to edit and adjust the typography and the position of your page numbers. After you are done, click the "Number pages," and you may download the file once it's available.
Locking your PDF
With the lock PDF tool in PDFBear, you may give passwords to your PDF documents. By doing so, your documents will be more secure and protect your files' privacy. Your PDF files will be encrypted with PDFBear's 256-Bit SSL Encryption, guaranteeing your documents' safety at all times.
To lock your PDF files with PDFBear, the first is to select or drag and drop the files that you want to protect with a password. PDFBear will then ask you to input a password, suggesting a minimum of nine characters, including alphanumeric characters, mixed with capital letters and signs. After this, your PDF file will be available for download. With this, you will have a password-protected PDF file.
Adding Watermarks to your PDF
Watermarks could be images or texts that are faded on the background of your documents. You may personalize your watermarks to edit the typography of the texts or make your logo or images. When you add watermarks to your PDF files, your documents will build more integrity since PDF files with watermarks are hardly copied and stolen from you since watermarks are personalized.
To add watermarks on your PDF file with PDFBear, the first is to select the file that you want the watermark to be added. PDFBear will then let you edit the watermarks from their size, fade, and typography. You could also upload your own personal watermark. Once the watermark is placed on the background, it will be available for download once everything is finished.
Compress your PDF
Compressing your PDF files will lessen the file size of your documents. When you compress your PDF files, you will save up more storage space for your device. Also, attaching and sending documents will take up less time than usual. With PDFBear, when you compressed your PDF files, the documents' quality would not be affected, giving the highest quality possible.
To compress your files in PDFBear, you only have to select or drag and drop the file to the system. PDFBear will then do the scanning and start the compression process. Once the process is finished, your PDF file will be available for download.
Unlock your PDF
PDFBear also has an unlock feature that may be advantageous when you always open a certain file with a password and make it a hassle for you every time you want to view it. Unlocking your PDF files will make your viewing easier and with just one click. PDFBear's password removal tool makes your files safe from malware and viruses.
Unlocking your PDF file is quick. You only have to follow this very simple process. The first is to select your files to the platform. Then, input or type your password and click "Unlock PDF." Once done, PDFBear will decrypt your PDF file and will be available for download. Now, you can view your PDF files without hassle.
Takeaway
These are only some of the tools available on PDFBear. They also have available converter tools, merging tools, splitting tools, and so on. All the tools are free to use and safe. PDFBear deletes all your uploaded files one hour after to guarantee the file's privacy.