Real estate expert Thomas Coffman is an entrepreneur to watch out for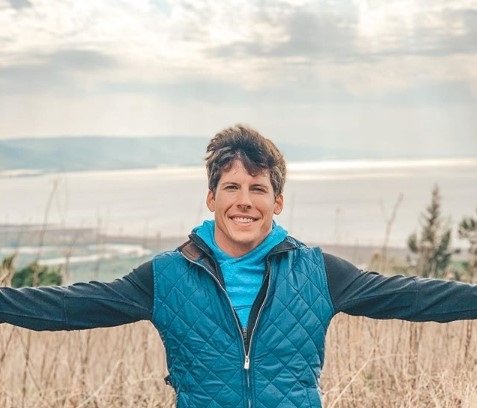 Thomas Coffman is a 28 year old, Texas born native, with a drive for entrepreneurship and real estate. As the Founder and CEO of Miracle Real Estate Partners, and former Football star for Colorado State, he's a multi talented real estate mogul in the works. Thomas started his career with Endeavor Real Estate in Austin and also worked for EDGE Realty Partners before he started Miracle at the age of 26, now he's making noise he never imagined possible.
Thomas has always had a sporty lifestyle. As he Graduated with Liberal Arts degree from Colorado State University (2010-2014) and was granted a full scholarship to play Wide Receiver and Kick Returner, he was known early on as a game changing type personality. He later partnered with his college quarterback, Garrett Grayson, who was drafted in the 3rd round of the 2015 NFL Draft, to develop the Real Estate business he heads today. To add to his creative background, he also worked as an actor playing the character Chuck Dicus in the movie "My All American", which was featured in theaters nationally. Since starting out, he has gone on to complete over 100 real estate transactions across the nation, and has the ability to sell all over the nation as he has a license to be a broker in over 20 states.
Even though he's faced so many challenges in his life, he says " The biggest challenge I have had to overcome in my life is losing my sister and best friend in 7th grade due to suicide and a broken home. My dad left the country shortly after this and there was a great sense of abandonment. With this being said, my advice for people going through a similar situation would be to deploy forgiveness. Forgiveness allows you to be set free and it is actually more rewarding for yourself than it is for the person you are forgiving. Forgiveness allows you to have confidence in things that are not physically seen. This is the one of the biggest reasons for any success that I have had and it is also important to surround yourself with people that encourage you in your faith'. Speaking of forgiveness in this light is a real breath of fresh air in the industry.
Thomas chose commercial real estate to start a company called "Miracle" that would designate a portion of its earnings to give back and sponsor "Miracles" for people in need. Thomas has a strong desire to mentor young men and women that have dreams of being successful and overcoming adversity. He holds by a few core values that when followed will bring success. As he says: Perseverance and success at a young age attributed to faith. The key ingredient being confidence, which stems from faith and ability to overcome adversity in times of seeming doubt. Thomas lost his sister due to suicide in 7th grade and grew up in a broken home, but is using his testimony to encourage young men and women towards their faith. We are all called to have faith and carry out what we are called to do.
Thomas has many other qualities and abilities that have been expressed in the following; He was featured on sports center top 10 (number 3) for a diving catch against Boise State. This catch was also nominated for Geico Play Of The Year.
He was featured in the Denver Post after recovering from an injury his sophomore year.
He was featured in the Coloradoan for acting in major motion picture here. He also ran track at Colorado State University and clocked a 4.33 second forty yard dash. He was featured in the Reporter-Herald after tying the longest receiving touchdown in Colorado State history. He was featured in the Reporter-Herald after his performance as a Kick Returner.
To conclude He boils down his advice into three mission statements he says to forgive, fight, and associate.