Ontario's Volatile Car Insurance Market Can Help Toronto Drivers Cut Their Premiums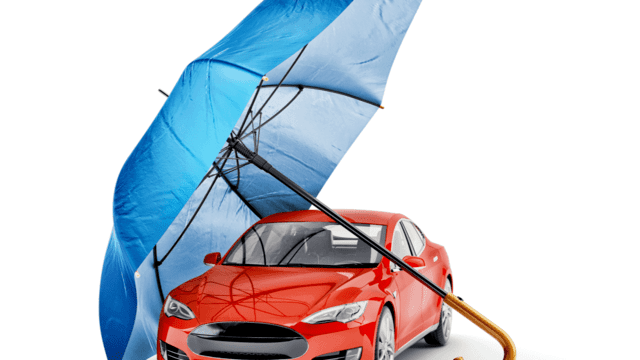 Finding an affordable car insurance rate is what all motorists want, but in Ontario, finding the lowest possible premium may be a challenge. The province's car insurance market is defined by costly premiums driven by volatile vehicle insurance rates, fraud, and soaring claims costs.
In many ways, Ontario is a unique car insurance environment. Perhaps the most significant factor influencing Ontario's average auto insurance rates is Toronto and its surrounding municipalities.
Home to Canada's largest city and large rural swathes, Ontario is a province with a marked contrast in premium costs. There is a wide gap between the Greater Toronto Area (GTA) premium rates and the rest of Ontario.
Despite drivers in Ontario facing high auto insurance rates, there are ways to get the most affordable price possible. Evidence from Toronto's average quote range shows there is a broader spread of premium costs when insurers request substantial changes to rates. Shopping around for insurance can help motorists get the coverage they want at the best price.
Getting the Best Auto Insurance Rates in Toronto
In Toronto and its surrounding cities, drivers can expect to pay more for their coverage than other Ontarians. Average auto insurance costs are around $2,000 per year.
Fortunately, it's easy to explain why Toronto has high car insurance costs:
Toronto is a major city with millions of drivers using some of the busiest roads in Canada. Highway 401 is the busiest road in North America. That means there are more cars on the roads and a higher chance of getting into a collision.
The threat of car theft is also higher in major cities, where there are more vehicles and opportunities for criminals.
Auto insurance fraud in Ontario costs motorists over $1 billion each year. While the fraud problem is provincial, it is centred on the GTA.
How Toronto Rates Compare with Ontario
Looking beyond Toronto, motorists in other parts of Ontario can often get car insurance at competitive prices. Ontario's average auto insurance rate is $1,505 per year. Customers who live outside of the GTA pay 32.89% less for their car insurance on average.
Ontario is Canada's second-most expensive auto insurance market after British Columbia. Just five years ago, the province was moving in the right direction in its efforts to rein in auto insurance costs and bring more affordability to Ontarians. From an average rate of $1,486 in 2014, auto insurance costs dipped to $1,432 by 2016.
However, the reprieve for customers was short-lived as the following years saw premiums rise again. By 2018, Ontario's average coverage cost rose to a five-year high of $1,505.
| | | | | | |
| --- | --- | --- | --- | --- | --- |
| Province | 2014 | 2015 | 2016 | 2017 | 2018 |
| Ontario | $1,486.00 | $1,455.00 | $1,432.00 | $1,445.00 | $1,505.00 |
Understanding Toronto's Auto Insurance Quote Range
If you're a car owner in Toronto, your next auto insurance premium is likely to be expensive. It's merely the nature of car insurance in the city. That said, the ongoing market volatility in Ontario does not mean drivers cannot get affordable rates. Evidence shows during a volatile market is the best time to shop around for car insurance.
Insurers determine car insurance costs using a variety of metrics such as vehicle type, where you live, and usage. Because assessment standards vary across companies, different carriers will charge different rates for car insurance. That is highlighted by an average quotation range, which takes a mean number from the least and most expensive quotes offered to a driver.
| | | |
| --- | --- | --- |
| Year | Average Quote Range for Toronto | Average Premium Year-over-Year Change |
| 2012 | $1,326 | 1.11% |
| 2013 | $1,535 | -0.58% |
| 2014 | $3,174 | -3.51% |
| 2015 | $3,137 | -2.09% |
| 2016 | $2,565 | -1.58% |
| 2017 | $2,728 | 0.70% |
| 2018 | $2,929 | 4.37% |
In the table above, the years when the quotation range is greatest are those that see the highest rate changes, either up or down. When an individual shops for insurance and sees a wide range of quotes, it is a good indicator of a volatile market. During times when the market is more stable, the range of available quotes will not be as extensive.
In other words, the range of quotes an individual sees from most affordable to most expensive is widest when Ontario's market is volatile. When the province sees a significant movement in rates – increased or decreased – the range of quotes widens. Notably, during these volatile times, the driver will get higher-than-normal quotes and lower-than-normal quotes, depending on the insurer.
Comparing Quotes for Car Insurance
Everyone wants the best deal on their car insurance without having to cut corners on coverage. Getting affordable rates is possible, even in Ontario. All you need to do is shop around for auto insurance. By comparing quotes online, you can see the full range of coverage options and costs.
Consider it financial research that extends your vision across all insurance companies. When you shop for quotes, you can check out the policy requirements you need, find the best prices, and figure out what savings you can get.
Torontonians Have Options
Both Ontario and Toronto are unique auto insurance markets. Indeed, when you look at premium rates, Toronto's prices appear independent of Ontario's. It's more complicated than that, but there's no doubt the GTA has a significant impact on the high average cost of car insurance in Ontario.
For Toronto-area motorists, getting the best deal on coverage by comparison shopping is something everyone should aim to do.