Things to Know and Tips for Saving Money on Car Insurance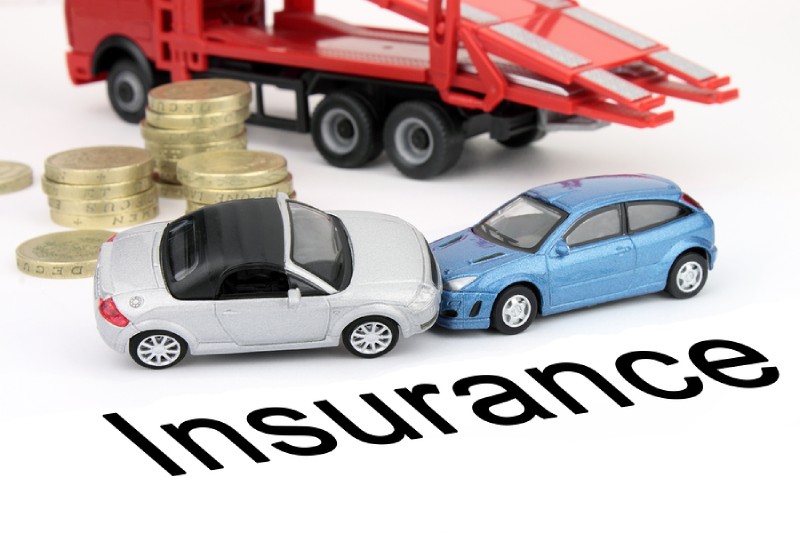 There's no denying the importance of having proper auto insurance but getting it shouldn't cost a fortune. You can obtain the cheapest car insurance policy for your needs if you know what factors affect auto coverage costs and a few search strategies.
Average Car Insurance Rates
It's a good idea to be aware of the average cost of auto insurance before you begin looking for the lowest rates. The average U.S. driver aged 35 with outstanding credit and a clean driving record is estimated to pay $1,730 annually, or $144 monthly, for full coverage auto insurance. The average cost in the country for the bare minimum of liability insurance is $635 per year or $53 monthly.
Factors That Affect Car Insurance Rates
Knowing which factors are within your power to influence will help you obtain more inexpensive rates. Several aspects affect the cost of your auto insurance.
Here are a few of the key factors that insurance companies take into account when determining coverage rates:
Location: Depending on the state and even the city where you live, car insurance premiums differ. More urban drivers frequently pay higher vehicle insurance premiums, while more rural drivers typically find lower costs.
Age: Because they are viewed as bigger risks, young and elderly drivers typically pay higher auto insurance premiums. No matter their age, new drivers will also pay more for car insurance.
Driving record: The cost of your car insurance coverage will increase if you have a record of at-fault accidents, moving violations, or convictions for driving under the influence (DUI)/driving while intoxicated (DWI).
Credit history: A high credit score indicates a driver who is dependable and financially responsible, which lowers the cost of their auto insurance. Poor credit might result in higher rates, except in California, Hawaii, Massachusetts, and Michigan.
Vehicle type: Drivers of newer, more costly cars typically pay higher insurance premiums since repairs are more expensive after an accident.
Deductible: Generally, you can decide how much you must pay out of cash for a covered repair, but a lower deductible raises your rate.
What Amount of Auto Insurance Do You Need?
As long as you adhere to the minimal standards set by your state, you are free to select the level of insurance coverage you desire. The majority of states mandate liability auto insurance, which pays for the costs of injuries and property damage from accidents you cause. When a negligent driver doesn't have enough insurance, some states require underinsured or uninsured motorist coverage, which helps pay for medical costs and repair costs.
Liability protection, comprehensive protection, and collision protection are all included in full coverage car insurance. Your car's damage from collisions with other vehicles, objects, or buildings is covered by collision insurance. Your car is protected by comprehensive insurance from environmental damage, vandalism, and collisions with parked or moving cars.
Tips for Saving Money on Car Insurance
Comparing prices from different companies is a tried-and-true method for finding cheap auto insurance. It's not the only option to lock in cheaper rates, though. Here are a few additional strategies to lower your auto insurance costs without sacrificing high-level vehicle protection:
Do your research: Confirm that you are aware of the minimum coverage levels necessary by your state as well as the amounts that are suitable for your financial circumstances. Consider how much you might reasonably afford to pay out of pocket in the event that your car sustains significant damage.
Think about the local options: You might discover that the biggest insurance providers are unable to give you with the best pricing. Local insurance brokers and smaller companies could end up being the best options for your requirements.
Search for discounts: Car insurance reductions are typically offered by suppliers. The most frequent policy discount chances include those for multiple vehicles, multiple policies, military, homeowners, good students, customer loyalty, and safe driving. Ask potential new providers about discounts, but don't forget to check with your current insurer to see if you also qualify for savings.
Try out usage-based programs: To help you save money, many insurance providers provide telematics insurance plans and mileage-based discounts. Your rates may be reduced if using a company-provided app or telematics device to track your driving reduces your annual mileage below the national average or you continuously drive safely.
Increasing your deductible: Lower rates are associated with a bigger deductible. Be aware that raising your deductible will result in you having to pay more out-of-pocket expenses if you need to make a claim. To make this plan work for you, you'll need to strike the correct balance between risk and savings.
Take a driver safety course: Customers who complete safe driving courses are often eligible for savings from insurance companies. Even if you have a spotless driving record, enrolling in a defensive driving course may qualify you for sizable discounts.
Install an anti-theft device: Insurance companies may provide drivers discounts for installing anti-theft devices in their cars. Make sure to inquire about eligible devices. If you examine your credit record and then attempt to steadily raise your credit score, you can reduce your insurance costs in most states. However, this is more of a long-term plan.
If necessary, lower your insurance coverage: Comprehensive and collision insurance are less necessary if you drive an older car. Regularly check your coverage to make sure you aren't paying for more than you require.
Conclusion
You may obtain an inexpensive vehicle insurance policy if you know where to look, despite the fact that a number of factors affect how much you pay for coverage. To find the best option for your needs, compare car insurance quotes from many companies, which is one of the best methods to save money.