Recommending Changing Lanes Band for your Upcoming Wedding or Corporate Event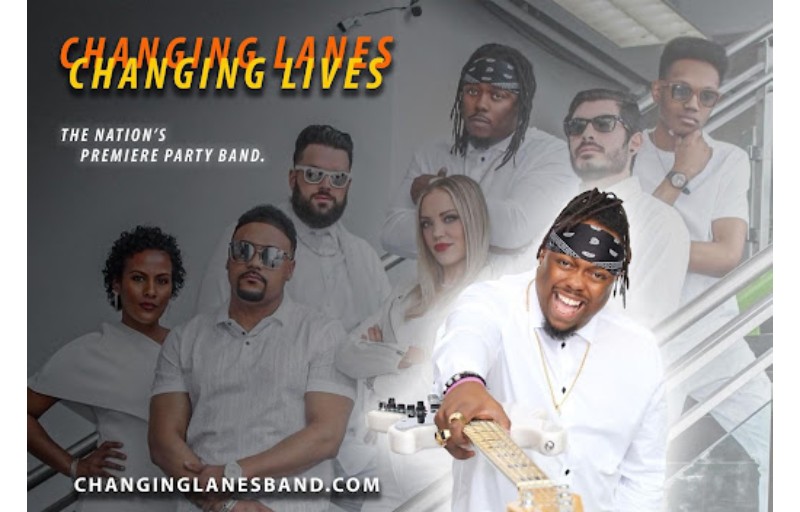 Why should people hire a "live band" as opposed to just playing music through an iPod or sound system?
First, let's talk about why you should hire a "live band" instead of just playing music through an iPod or sound system.
Live Music is More Interactive;
Live Music is More Entertaining;
Live Music is More Memorable;
Live Music is More Fun; and last but not least…
Live Music Makes Your Guests Feel Engaged in Your Wedding Reception!
How does someone hire a live band? And who would you recommend?
There are lots of ways to find and book good talent for your event. Some of the most recommended options are
We personally recommend a band from Changing Lanes Entertainment Group for your upcoming Wedding or Corporate Party. They recently ranked in the top 3% for touring travel bands on Wedding Wire; They surely will deliver the benefits listed above, and their portfolio speaks for itself.
CJ Drisdom, the founder of CLEG, has assembled an extraordinary group of highly skilled studio recording vocalists and 50 talented musicians to form the nation's top party-rock-funk-soul show bands. Each member of the group comes from a diverse range of backgrounds, making for a unique and dynamic performance. CLEG's bands are sure to impress and entertain at any event
Learn More about CLEG on https://changinglanesband.com/ and see if they are right for your upcoming event.