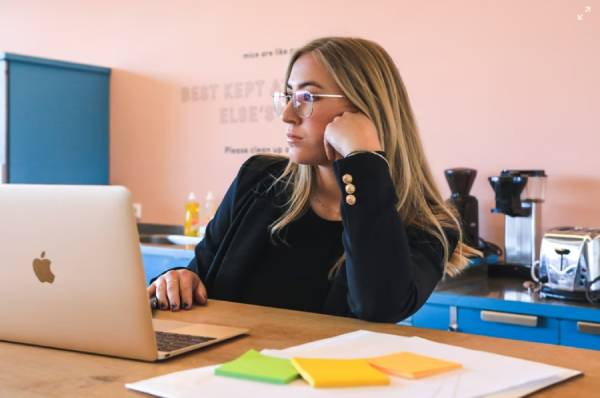 There's a new aid to make job search easy – Digital Recruiters! Recruiting has been simplified in today's times. With the advancement of technology, softwares are created to reduce the task of HR professionals. AI helps recruiters to choose the best suited candidate for a job in shorter time frames. This is exactly what Recruiter.com does.
Based in New York, Recruiters.com is a people based inclusive company that connects people to people through work opportunities. They make sure to provide good work experiences for the employer and the candidate. From fresh start ups to Fortune 100 companies, Recruiter.com has an enviable client list
How Recruiters work
In today's digital age, more employees consider recruiting candidates through job portals and social media apps instead of the traditional advertising means. That's why it is necessary to stay abreast with technology and latest trends. But having multiple options to deal with can be overwhelming at times.
Thus, choosing the right app or portal to help build connections is important. Recruiter.com ensures that prospective candidates and employees find their perfect match. This works best when prospects craft their resumes appropriately. Building a resume which describes one's work experience, skills and job titles or positions is the key to opening right opportunity doors.
Including different keywords related to the job position in the resume is important as AI softwares track these words to shortlist prospective candidates suited for a job. This simplifies the task of recruiters who browse through the resumes based on the preferences displayed through the softwares.
Networking helps a prospective candidate connect with recruiters who would recommend them for a particular job. Hence it is important to have online presence. Increased visibility in different job portals ensures increased recall value in the minds of recruiters to connect prospects with recruitment managers of a particular company.
Recruiters get paid for their task of selecting right candidates for the appropriate job profile by the company. Hence, they meticulously work to build the right links. The recruiters on Recruiter.com are connected with different organizations. Thus, they are aware about openings at different places and positions.
Recruiting software
There are many softwares available to look out for jobs. It started from websites and now has moved on to phone apps. These softwares make it easy for prospects to stay connected on the go and receive updates instantly.
Besides, it also helps to stay connected with companies and follow up with recruiters. The top softwares available for this task are: https://www.recruiter.com/i/mobile-recruiting-is-the-present-top-10-mobile-tools-for-recruiting-and-hiring-pros/
Another set of recommendations for tracking applications are: https://www.recruiter.com/i/need-an-applicant-tracking-system-here-are-your-10-best-options/
Hiring a recruiter
There are certain parameters used by companies to hire a recruiter. The specialization of the recruiter helps firms understand the recruiter's expertise about a particular job market. This is important in understanding the job profile and scouting for the right candidate. Besides building connections with the firm, the recruiter also assists the candidate in initial job orientation.
The client list and networking pool of recruiters are essential in helping a firm pick the right candidate. Knowing the client's needs and aspirations will help a recruiter in their task. Thus, it is necessary to gauge the recruiter's knowledge and people skills that best suits the needs of one's firm.
Conclusion
This is what Recruiter.com believes in, that is, connecting people with people and not merely connecting people with jobs. The importance of a human connection is kept in mind while offering recruitment services on Recruiter.com.
There are many job opportunities available in today's times. But it is difficult to tap in on them without the help of a guide. Recruiters are specialized in understanding the needs of a particular firm and the aspirations of candidates through their experience. Using their services will help boost one's career prospects.
Find us on: https://www.recruiter.com/