Business
Redefining and revolutionizing global media space with 'The Content Artists' is ace entrepreneur and Emmy award winner, Tony Potts.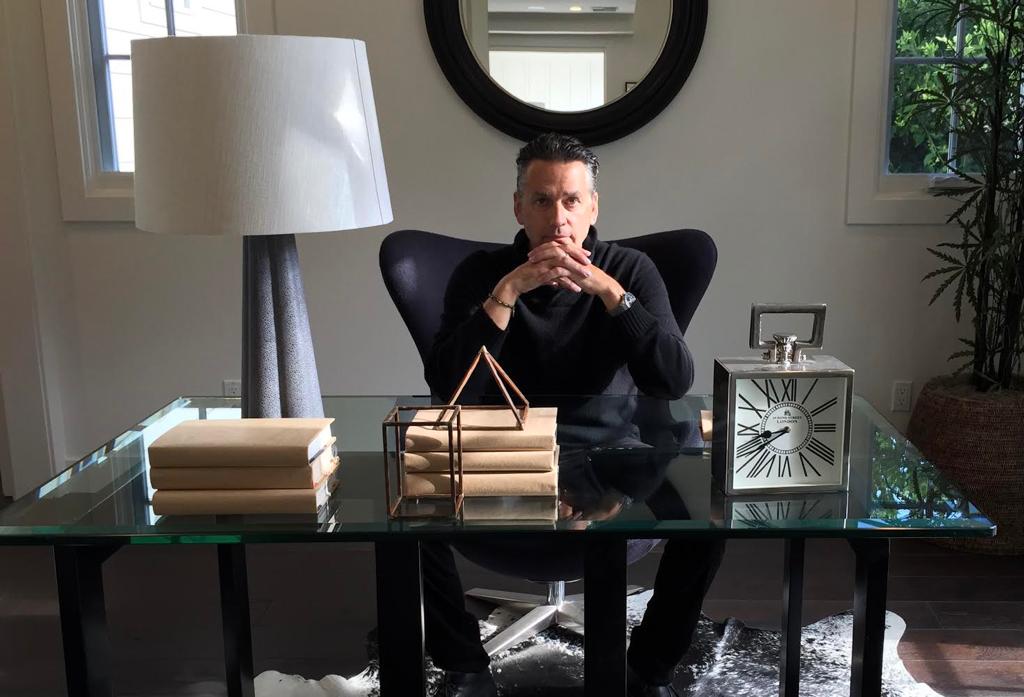 Potts has achieved international success both on and off camera as a host, global media expert and entrepreneur.
It is always surreal to know and hear more success stories about individuals and professionals who keep moving onwards and upwards in their quest to give their best in whatever they do in life and in their areas of interest. The digital media world is a space which has given birth to many such professionals, creatives and entrepreneurs who have inspired the gen-next to take on their dreams and make efforts to turn them into a beautiful reality. Potts exudes all these qualities and serves as a leading name in the digital and traditional media world with being a versatile business personality who excels at nearly all things he touches or works upon.
There is not just one thing but a host of things that this experienced business gentleman excels at. As an internationally recognized global film and TV expert, television presenter, and the host of the NBC's famous show 'Access Hollywood' for 12 years, Potts has also worked hard to make an impact in the entrepreneurial world. With the aim to always create something new and work towards fields which can pave the way for more innovativeness and uniqueness, Potts dived deep into the space of content creation and distribution.
"Living in what is now Silicon Beach since before it became a global tech hotspot," Potts explained, "has afforded me the opportunity to meet and work with some amazingly talented entrepreneurs and creators."
To take this desire to the next level, Potts , along with successful Hollywood producer Canaan Rubin, launched the global media studio, 'The Content Artists'. The company creates content so unique and with an exclusive and massive distribution network, that it can help create newer business opportunities by bringing brands and creators together grab the attention of millions.
"Canaan and I have done more than 8,000 shows and created more than 10,000 pieces of content – often on a daily basis to an audience of millions," said Potts. "So, we knew the time was perfect to bring that all that value to the marketplace and drive incredible ROI for our clients through The Content Artists"
Before The Content Artists, Potts created Dot N' Feather Ideation (DNFI), a global media consulting group, in 2011. It excels at behind-the-scenes and on-camera in niches of media, tech, sports and film and television. It also offers services like film financing, media consulting, international production services, global studio development and much more.
By 2014, Potts saw the need in Silicon Beach for venture capital to connect with the entertainment industry and co-founded venture capital fund called 'Sierra Maya 360'.
"My fantastic co-founders and I created 'Sierra Maya 360' to bridge Hollywood, tech, sports and eSports with a much needed new kind of VC," Potts said.
The fund went on to win 2015's Best Entertainment, Media & Tech VC.
In 2016, Potts teamed-up with Rubin to spin-out and create 'Zoomin.Studios' in Amsterdam out of the MCN Zoomin.tv. The producing duo created 19-new formats in addition to streamlining news gathering and distribution practices.
By 2017, Potts says he worked with "an incredible family in Hungary" to create and launch 'First International Films' in Budapest with an office in Hollywood. Potts has shown his ability as a globally recognized name who has worked in multiple industries. He has worked with industry giants throughout his career across startup tech, live events, media, sports, and esports.
Now, with The Content Artists, Potts is pushing new boundaries to redefine the global media space with innovative content creation and ground-breaking, exclusive distribution.