Reni Santoni, an actor who played a role in "Seinfeld" and "Dirty Harry," dies at 81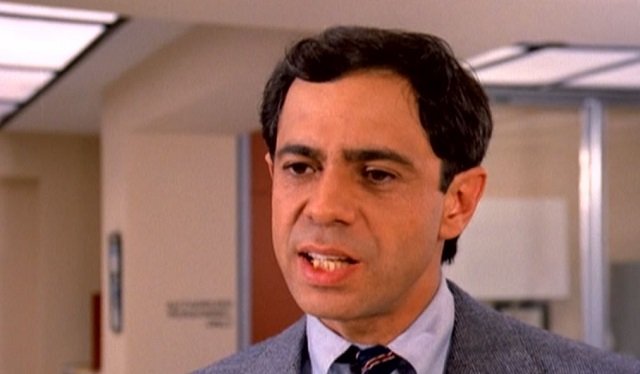 Reni Santoni, who took scenes as "sloppy" Poppie in a few famous "Seinfeld" episodes and an actor known for his role nearby Clint Eastwood in "Dirty Harry," has died at 81 years old after a long fight with disease on Aug. 1.
Santoni died while under hospice care on Saturday in Los Angeles following long periods of health problems that tormented the screen and stage performer, Santoni's nearby buddy, TV writer-producer, and musician Tracy Newman, disclosed to the reporter.
"He passed away on Saturday, August 1. He was the funniest man I've ever known," Newman wrote in a statement. "Besides being a terrific actor, he was a legendary improviser. He will be missed."
A reason for death presently can't seem to be affirmed yet Newman disclosed to the reporter she was told he passed on of "natural causes."
Reni Santoni additionally showed up in the 1967 film "Enter Laughing" directed by Carl Reiner, the 1969 film "Guns of the Magnificent Seven," and later co-featured with Sylvester Stallone in "Cobra" in 1986.
As per reporter, Reni Santoni composed the off-Broadway play "Raisin' Hell in the Son," which debuted in 1962, and showed up the stage in "The Mad Show" nearby a cast that included David Steinberg, Jo Anne Worley, and Linda Lavin.
The New York-born actor picked up a reputation for his roles in "Cobra" and "Dead Men Don't Wear Plaid," and is associated with depicting Poppie, the pizza restaurant proprietor in "Seinfeld" – a four-appearance stretch that started in 1994 with the episode named "The Pie."
His film roles additionally included Inspector "Chico" González in Dirty Harry, Reiner's Dead Men Don't Wear Plaid, 1983 pic Bad Boys, and the Sylvester Stallone-featuring action pic Cobra.
Reni Santoni additionally showed up on TV shows, for example, Hawaii Five-O and Hill Street Blues, before handling the role of Poppie in four episodes of Seinfeld.
Reni Santoni's last TV credit came in 2012 when he showed up in an episode of "Franklin and Bash," as per IMDb.
Reni Santoni is survived by his child, Nick, who Newman called "the light of his life" and his wife, stage director Lisa James.