Rhinex Fund Mining Review – An Honest Review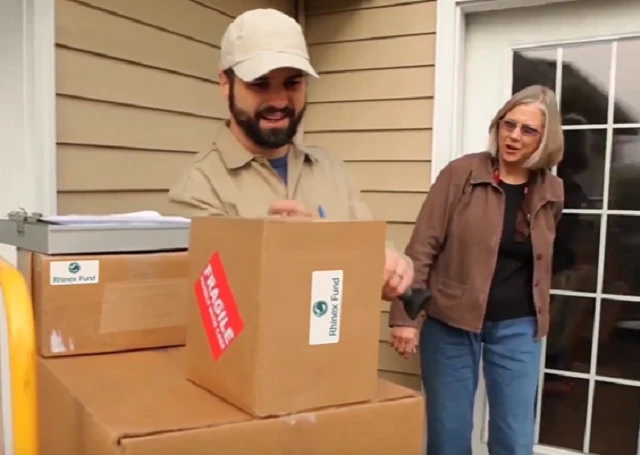 Contract Crypto-Mining – 'a hidden pocket of the universe'. Not clearly mentioned how exactly it began but rather, as sources mentioned, the rise of such companies started by the end of 2013. It is a common tendency for a cryptocurrency mining company to set up mining farms in areas which can utilize cheaper electricity with maximized efficiency. One example is the Rhinex Fund Mining company.
What is Rhinex Fund Mining?
Founded in 2013, as mentioned, the founders themselves met each other via the same platform when trading and purchasing bitcoins. The start of friendship led to an execution of an idea that enabled the company to grow along with its user base.
Blessings after the blessing, new mining farms were constructed and additional staff was employed consisting of mainly programmers and engineers. All the current members, employers, and employees come from different design streams and scientific disciplines, yet, their common belief towards a digital currency generation and cryptocurrencies make them stronger in developing the online community. Rhinex Fund went public in late 2018 and gathered thousands of users in a period of 6 months.
How Does it Work?
Employing a remote data center with sharing data processing power, it creates and executes the process of mining bitcoins.
Users now would not need to purchase expensive hardware or "miners" to mine bitcoins but rather leave it to these service providers who will mine it instead. It compares to the concept of an agency that takes care of all sorts of issues before the consumer starts using the service.
These data centers/mining facilities are owned and controlled by the mining companies itself, therefore, leaving the user to register and buy the mining contracts/shares.
Similarly, the Rhinex Fund Mining company, as mentioned in their website, provides services, to users; that is easy to obtain hash power without having to deal with purchase and deal with complex hardware and software to set up and install.
One of the main cores of the Rhinex Fund company is to provide the most efficient, effective and reliable rigs to the clients for rent.
Steps to be a Part of the Rhinex Fund experience
Register on their website https://rhinexfund.com and create an account.
Fund the account through different payment methods via Bitcoin
Choose the best mining plan package suitable.
Refer friends and earn 10% of their deposits
Perks for being part of the Rhinex experience
Well reputed and set up with data centers being empirical.
Contracts available for many cryptocurrencies.
Often sold out due to the popularity of its services.
Most transparent cloud mining company.
Registered with the World Blockchain Forum and regulatory agencies