Vandera; World's first blockchain-powered Stocks Trading Platform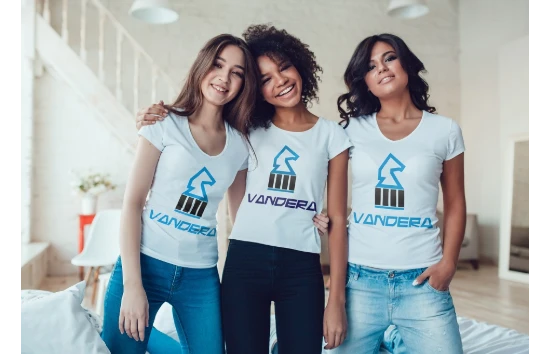 Vandera makes High-Frequency Fractional share trading easy for every level of trader.
Blockchain-powered Stockbroker and wallet service provider Vandera has just announced the launch of a new way to invest in traditional stocks, commodities, indexes, and ETFs using Bitcoin.
In what is a world first, Vandera is adding new investment features to its website that will allow investors in over 155 countries to trade in 50 traditional stocks.
This is something ground-breaking, consider that it's a world first on the basis that it's being offered on a global scale, and because only Vandera has developed the High-Frequency trading technology that sees that its users make profits on every market day.
With Vandera's new features Traders will be able to buy fractions of shares in the likes of Facebook, Apple, Amazon, Google. Or buy shares of its in-house media and logistics business through Vandera Funds ETF which returns an average of 5 to 10% a month ROI.
Investments can start from $250 worth of Bitcoin and there are zero trading fees for all users.
If you were wondering how Vandera makes money doing this, it charges a spread on each trade you place. This is effectively a fee based on the difference between the lowest and the highest-selling prices of a given asset at the time of trading.
Vandera is offering these Trades through using what is called High-Speed Fractional Share trading, Strap yourselves in, because this is about to get interesting.
When you deposit into your vandera account, their system converts it to PAX USD stable crypto, which now allows you to trade stocks while your balance remains steady.
How to trade on vandera?
To make a profit on the platform, a Trader is first required to sign up and make a deposit from their bitcoin wallet provider.
After the deposit has been effected on their account, the user is required to check the trading signals tab on their dashboard, and look for stocks with strong buy signals. E.g if apple has a strong buy signal, the trader now proceeds to HFT market tab and buy apple stock based on the amount, the Trade algorithm closes the trade after 24 hours with the estimated profit.
If the price of Bitcoin goes down, your balance will still display the number of dollars you invested because your funds have been securely converted to PAX USD which is pegged to the US Dollar and stable.
When withdrawing users can input their Ethereum or Bitcoin wallet address to receive their profits within one working day.
To start trading with Vandera visit their website on https://vandera.io