Richards Round Oz: A Family's Journey of Entrepreneurship and Adventure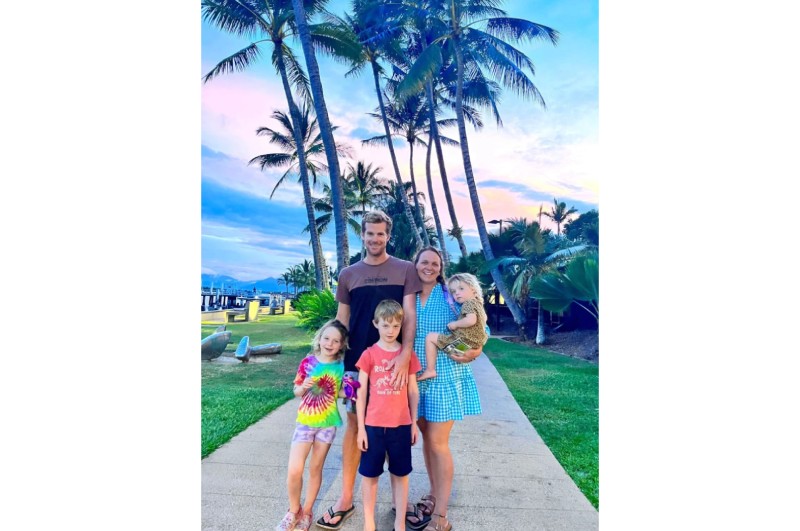 Quairading, WA–High ticket sales are becoming a popular way for individuals to make money online remotely. This business model involves selling products or services that are priced at a premium, often in the thousands of dollars range. For parents who are seeking flexible work options or looking for ways to supplement their income, high ticket sales can provide the opportunity to earn a substantial amount of money without the need to commute or work a traditional 9-to-5 job. With the rise of e-commerce and remote work, the high ticket sales niche is becoming increasingly attractive to parents who want to balance their career and family commitments.
Thanks to the high ticket-sales industry, Jess & Haydyn Richards, along with their three kids, are now living their dream of travelling Australia in a caravan indefinitely. In November 2020, the couple established an online high-ticket sales business, "Richards Round Oz," to fund their new lifestyle. With a solid business foundation and a substantial social media following, the family hopes to see their business grow in 2023 and help other parents achieve financial and time freedom.
The journey to this point started with the couple's desire to take an extended break from their busy lives and travel with their kids. Despite having qualifications that could secure work anywhere in Australia, they wanted the flexibility to earn money remotely while on the road. They searched for ways to make money online, but found it challenging to know where to get started. That's when they turned to social media, following multiple travelling families and seeking advice on how they were making it work financially.
One of the families they followed showed them the system and business model they use to earn an income online. Haydyn and Jess did their homework and decided that the same high-ticket sales business model was the right fit for them. In November 2020 they established their very own business and birthed their brand – Richards Round Oz. Fast-forward 20 months and their high-ticket sales business is thriving and enabling them to live their dream lifestyle.
The couple now provides the same opportunity to other parents who want to escape the 9-5 "norm" and want to spend more time with their children. Richards Round Oz provides the tools and training to use their proven high-ticket sales system and how to create multiple income streams through personal branding on social media.
"You don't need to reinvent the wheel; we have a proven system that anyone can pick up and run with. We teach you how to expand your financial prosperity using a proven business strategy & systems that work, and that coupled with the correct mindset, which we can help you develop." Reveals Jess Richards.
One of the couple's biggest challenges during the early stages of their business was the fear of the unknown. They were unsure if the business would work for them and had to overcome the fear of judgement and other people's opinions. They also had to overcome their own negative preconceptions about the sales industry, particularly online sales.
Despite these challenges, Jess and Haydyn have succeeded in creating a sustainable income that gives them the freedom to travel with their children. The couple is known for their genuine and down-to-earth nature and they share their family-oriented content and experiences through their social media channels and website, https://www.richardsroundoz.com.
Their high ticket sales business has been growing exponentially so far in 2023, and with sustained growth it will allow them to have options going into the future. They hope to continue to inspire others to live their dreams. Jess and Haydyn are proud of what they have achieved and are grateful for the opportunity to live their dream life, travelling Australia with their family and running a successful business.
Media Contact:
Company Name: Richards Round Oz
Contact Person: Haydyn Richards
Phone Number: 0427466269
Website Link: https://www.richardsroundoz.com