Sailing the Adriatic: A Guide to Yacht Charters in Croatia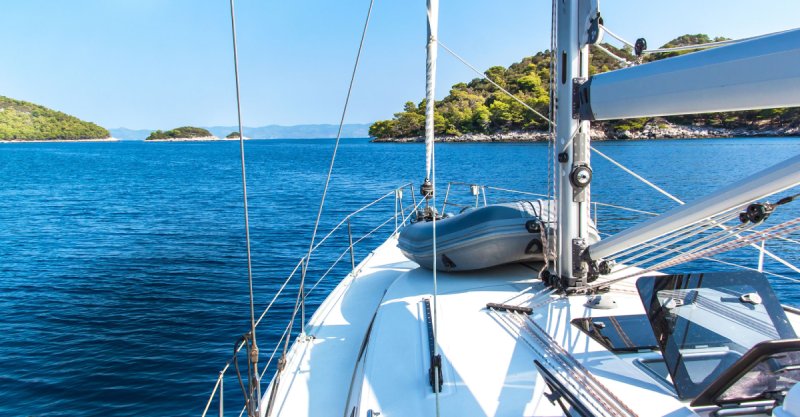 Croatia's stunning coastline and crystal-clear waters make it a popular destination for sailing enthusiasts. With over a thousand islands to explore, there's no shortage of breathtaking views and hidden coves to discover. One of the best ways to explore this beautiful country is by renting a yacht and embarking on a sailing adventure. In this guide, we'll take you through everything you need to know about yacht charters in Croatia.
Why Choose a Yacht Charter in Croatia?
A yacht charter offers a unique opportunity to explore the Adriatic Sea at your own pace. It allows you to customize your itinerary, choosing which islands to visit and how long to spend on each one. You'll also have the flexibility to change your plans as you go, depending on the weather and your preferences.
Another benefit of renting a yacht is the level of privacy and luxury it offers. You'll have your own private space, away from the crowds, and can enjoy the comfort and amenities of a modern yacht.
Choosing a Yacht
When choosing a yacht, there are several factors to consider, such as size, amenities, and cost. If you're a beginner sailor, it's recommended to choose a smaller yacht, around 30-40 feet in length. For larger groups or families, a yacht with multiple cabins and bathrooms may be more suitable.
Most yachts come equipped with basic amenities, such as a kitchenette, bathroom, and sleeping quarters. However, some may offer additional luxuries, such as air conditioning, TV, and a sound system. Be sure to check the yacht's specifications and amenities before booking.
The cost of a yacht charter in Croatia can vary widely, depending on the size of the yacht, the time of year, and the duration of the rental. It's recommended to book in advance and compare prices from multiple rental companies to get the best deal.
Best Islands to Visit
Croatia has over a thousand islands, each with its own unique charm and attractions. Here are some of the must-visit islands:
Hvar: This island is known for its vibrant nightlife, stunning beaches, and charming old town. It's a popular destination for sailors and offers plenty of opportunities for watersports and hiking.
Korčula: This island is steeped in history and boasts a picturesque old town, olive groves, and vineyards. It's also home to some of the best seafood restaurants in Croatia.
Vis: This island is known for its secluded beaches, crystal-clear waters, and untouched nature. It's perfect for those who want to escape the crowds and immerse themselves in the natural beauty of Croatia.
Brač: This island is home to one of the most famous beaches in Croatia, Zlatni Rat. It's a long pebble beach that changes shape depending on the wind and currents.
Tips for Planning Your Trip
Choose the right time to visit: The best time to go on Croatia vacations is from May to October, when the weather is warm and sunny. July and August are the busiest months, and you'll need to book marina berths well in advance.
Book your yacht in advance: Yacht rentals can book up quickly, especially during peak season. It's recommended to book your yacht several months in advance to ensure availability and to get the best price.
Consider hiring a skipper: If you're not an experienced sailor, it's recommended to hire a skipper. They'll take care of navigation and docking, leaving you free to relax and enjoy the trip.
Choose the right Split vacation packages: There are many vacation packages available in Split, Croatia, that include yacht charters. Be sure to choose the one that best suits your preferences and budget.
Conclusion
A yacht charter in Croatia offers a unique and unforgettable experience for anyone looking to explore the stunning coastline and islands of the Adriatic Sea. With its crystal-clear waters, secluded beaches, and charming old towns, Croatia is a top destination for sailing enthusiasts. When planning your Croatia vacations, be sure to consider a yacht charter as a way to experience the country's natural beauty at your own pace, in privacy and luxury.
Remember to choose the right yacht for your group, book in advance, and consider hiring a skipper if needed. Also, be sure to plan your itinerary and choose the best islands to visit, such as Hvar, Korčula, Vis, and Brač. Finally, when searching for Split vacation packages, compare prices and choose the one that best suits your needs.
Whether you're a seasoned sailor or a first-time adventurer, a yacht charter in Croatia is an experience you won't soon forget. So, set sail and enjoy all that this beautiful country has to offer!