Skin Elements promotes intimate wellness as well as psychological well-being through its products line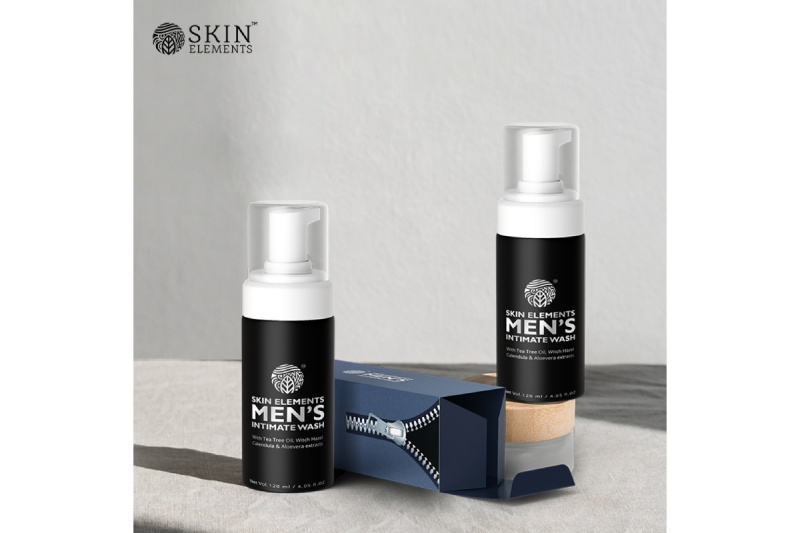 Men's intimate well-being is growing more and more significant in modern society. Men are starting to understand the importance of prioritising their intimate health as our lifestyles become more chaotic. It is becoming more widely recognised that a range of factors, including physical exercise, nutrition, and stress management, influence this significant aspect of a man's life. Men can better control their intimate life and attain better overall health by focusing on these various facets of well-being.
How is intimate wellness associated with mental well-being?
For overall psychological and emotional health, intimacy is crucial. An individual's physical and emotional state directly affects how they feel, think, and act in their daily life. As a result, maintaining one's interpersonal well-being necessitates establishing a balance in one's life and improving mental health. By prioritising interpersonal well-being, people can feel more at ease and have healthier, happier lives. Good intimate health is correlated with emotional well-being, including improved mood and lower levels of sadness. It can also enhance one's capacity for dealing with difficulties in life, as well as one's physical health and stress levels. As a result, prioritising interpersonal well-being is crucial if you want to improve your psychological state.
Skin Elements – For your everyday wellness needs
Skin Elements, is an intimate care brand that aims to provide solutions for intimate hygiene for both women and men. Even though men require more care, men's intimate hygiene remains taboo and one of the most neglected topics.
"Intimate wellness for men is an important aspect of maintaining physical and mental health but is often overlooked. As a result, Skin Elements is on a mission to demystify the topic of sexuality and intimate health", says the founders. "Skin Elements is the first company in India to launch an intimate wash for men. There are now more options than ever before for enhancing intimate well-being, from stress-relieving therapies to male enhancement products. We at Skin Elements advocate total well-being for men and women both in today's busy environment ", added the founders. Thus, by providing such an effective range of products, the brand truly lives up to their mission.
Products and USPs
Skin Elements brings the best of nature, perfectly packed in bottles after authentically sourcing them from around the world. Its unique natural formulations are all that is required for an ideal intimate hygiene care routine. All of its products contain natural extracts that have multiple benefits, such as Tea Tree Oil, which has antibacterial, antimicrobial, and antiseptic properties, aloe vera, which has a tremendous soothing effect for a perfect itch-free day, witch hazel, which is all one needs to remove residues from condoms and lubricants, and a lot more, such as calendula extracts, passion fruit, Menthol, and what not to look after all your intimate needs. Its product line comprises, among other things, anti-Chafing cream, cleansing wipes, and intimate wash for men and women.
To promote overall health, everyone needs to put their intimate health first while also paying attention to their physical and intimate health, nutrition, and stress management. Skin Elements is here to help you make things simpler!