Snap increases by about 12% as the CEO gives his staff a clear vision for 2024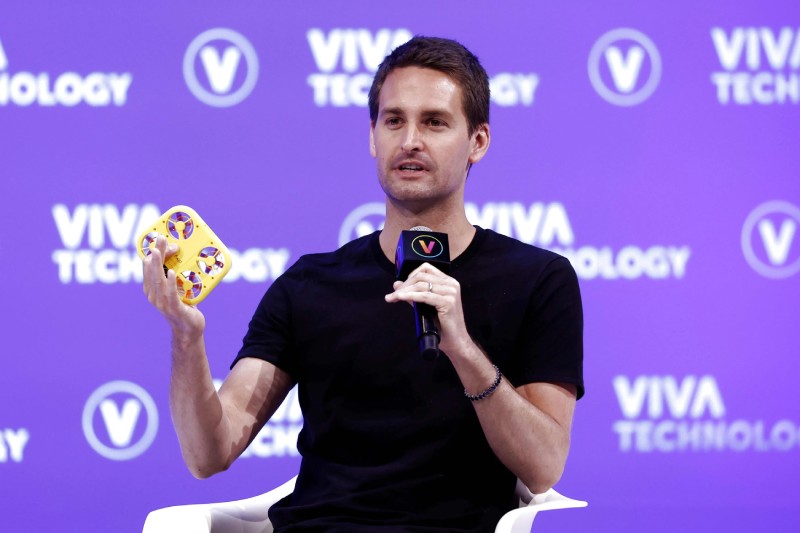 Following news of an internal CEO note suggesting that the social messaging company may do better than anticipated in 2024, Snap shares increased by about 12% on Monday.
In a statement to staff members delivered in September, the company's co-founder and CEO, Evan Spiegel, predicted that it would surpass 475 million daily active users in 2024, exceeding analysts' predictions of 448 million.
Additionally, according to the document, 2024 could see a full-year increase in advertising revenue of over 20%, which Bernstein analyst Mark Schilsky observed in his Tech Specialists newsletter is better than the average projection of just over 14%.
The memo also included a target for adjusted EBITDA of $500 million in 2023, which, according to Bernstein, would represent a "sizeable beat" over the $250 million analyst consensus now expected.
The figures mentioned in the document were confirmed by Snap with CNBC, who described them as "stretch, internal goals only."
Schilsky recommended the company refrain from outlining such objectives in staff memos.
"Stop doing this! For the love of your shareholders stop putting out aspirational goals like this," Schilsky wrote. "I know this was an internal memo, but management must have known it was going to leak."
The company has had a challenging year. After Apple's 2021 iOS privacy update, which made it less effective at tracking users for ad targeting, Snap has struggled to improve its online advertising system along with other social media companies like Meta and Pinterest.
Additionally, the Russia-Ukraine war and companies cutting back on marketing due to economic uncertainties have made it more difficult for Snap to operate in the challenging digital advertising environment.
After providing estimates for its current quarter that fell short of analysts' expectations, Snap's shares fell more than 17% in July.
"The stock is near the lows, expectations are incredibly low (although perhaps that changed after this leak), and the digital ad market is generally doing quite well," Schilsky wrote. "As long as SNAP doesn't completely whiff the quarter as it has for the past five, the stock could jump (squeeze?) materially higher on the next print."
On October 24, Snap will release its third-quarter earnings.