What is Invoice Factoring and How Can it Benefit Trucking Companies?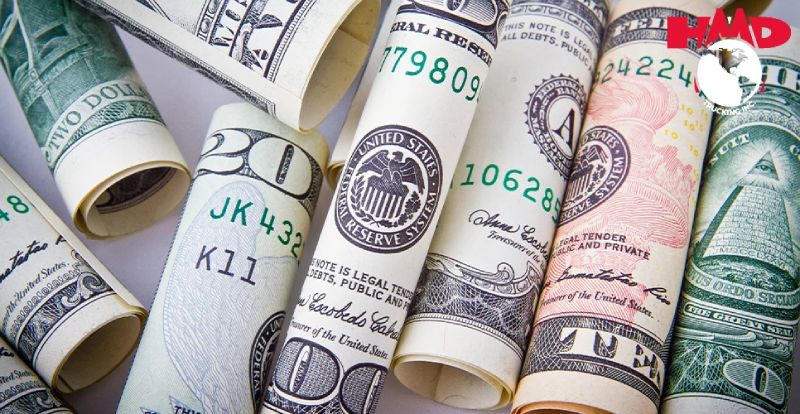 You are faced with waiting 30, 60, 90 days for payment for completed deliveries while having to pay for fuel, maintenance, and drivers at the same time. This can be a serious issue for your company's growth. What if there was a way to get paid on these invoices right away so you always have the cash you need? Invoice factoring could be the solution you've been looking for.
Fundamentals of Factoring
If you own a trucking company, you know how important consistent cash flow is to keeping your business moving. Invoice factoring is a financial solution that can unlock the cash tied up in your unpaid customer invoices.
How Factoring Works
In invoice factoring, you sell your unpaid invoices to a factoring company for a certain percentage of the invoice amount. The factoring company, such as HMD Financial, then receives full payment from your customers. Once the invoice is paid, our company transfers the remaining amount to you, minus a small factoring fee.
This immediate cash flow means you have the funds to pay drivers, buy fuel, and other expenses, and you don't have to wait many days for customers to pay. Factoring provides quick access to cash, so you can avoid cash flow gaps and keep your trucks running.
Benefits for Trucking Companies
For trucking companies, the benefits of invoice factoring are huge:
Consistent cash flow. Get paid in days, not months.
Keep business moving. Fund essential operations like payroll, fuel costs, and maintenance.
Improved flexibility. Have cash on hand to take on new jobs or buy new equipment. Expand your business.
peace of mind. Let the factoring company handle collections so you can focus on your operations.
If you want to drive your trucking company to new heights, explore how invoice factoring with a trusted partner like HMD Financial can help you access the cash and resources you need.
Benefits for Trucking Companies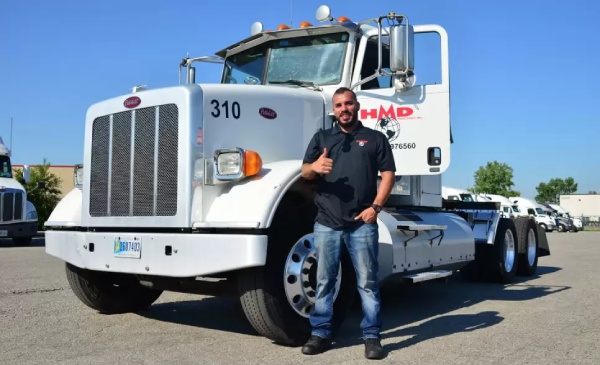 As a trucking company, cash flow is the lifeblood of your business. Invoice factoring can provide a steady stream of working capital so you can keep your trucks on the road.
Cost-Effective Financing
Unlike a business loan, invoice factoring has no fixed payments or long-term obligations. You only pay for the cash you draw, so it scales with your business. Interest rates are often lower than credit cards or loans.
Improve Cash Flow
Waiting 30-90 days for customers to pay invoices negatively impacts cash flow. Factoring speeds up this process by providing up to 95% of the invoice value within 24 hours. This way, you get the constant cash flow you need to cover your expenses.
Flexibility
With factoring, you can draw on your invoices as needed. Increase or decrease your line of credit quickly based on your receivables. This flexibility allows you to take on new customers or larger jobs without worrying about financing the additional work.
Outsource Collections
The factoring company takes over invoicing and collections, saving you time and resources. Let them do the chasing so you can focus on running your business. Their collection expertise also tends to improve your Days Sales Outstanding (DSO).
If steady cash flow and financial control are priorities for your trucking company, explore how invoice factoring can drive your business forward. By outsourcing invoicing and accelerating payments, factoring delivers working capital solutions tailored to the unpredictability of the transportation industry. Isn't it time you put this powerful tool to work for you?
How HMD Financial Provides Reliable Invoice Factoring for Truckers
Invoice factoring, also known as accounts receivable financing, allows unpaid invoices to be sold to a factoring company for immediate cash flow. HMD Financial provides reliable invoice factoring services specifically designed for the trucking industry.
How it Works
The process is simple. You submit your outstanding invoices to our factoring company. We evaluate your customers' creditworthiness and, if approved, we provide you with cash equal to a percentage of the total invoice amount, usually 80-90%. We then receive payment directly from your customers.
Flexibility and Control
With our support, you retain control of your business and customer relationships. We do not require long-term contracts, and you can factorize invoices as needed. You choose which invoices you want to factorize and when. We integrate with most accounting programs, ensuring a seamless experience. Your customers won't know you are using factoring services unless you tell them yourself.
Reliable and Responsive
HMD Financial provides trucking companies nationwide with invoice factoring services. Our staff has years of experience in transportation factoring and will work quickly to get you the cash you need. We are committed to transparency and building long-term partnerships with our clients.
To Sum Up
Invoice factoring could be exactly what your trucking company needs to keep things running smoothly. Instead of waiting around for customers to pay you, you'll have cash in hand right away to pay your drivers, cover fuel costs, and handle any other expenses. With the burden of unpaid invoices lifted from your shoulders, you'll have more time and energy to focus on growing your business. Talk to the experts at HMD Financial to learn more about how invoice factoring works and find out if it's the right solution for you. Before you know it, you'll be cruising down the road to financial freedom and stability.