St.Patrick's Day: 'Going Green' is an amazing Fortnite's Weird Patrick's Day Event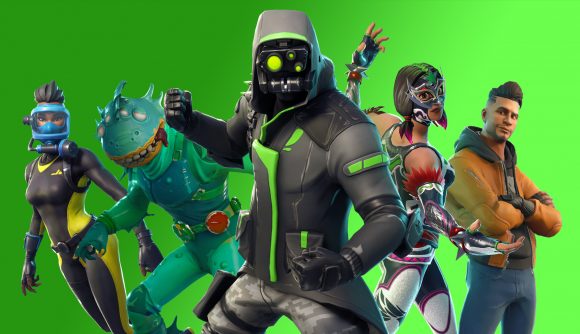 This isn't really what I would have anticipated from Fortnite, a live service game that relishes its opportunities to hold occasions of any sort, lavishing weeks-long celebrations on major holidays like Christmas and Halloween with bounty occasions of its own creation in the middle. Which is the reason it's a little abnormal that we're seeing such little show for St. Patrick's Day, however who knows what's going on with Epic's production schedule.
Yesterday, we saw a rainbow like the one that appeared after the dreamlike 3D cube event, which is a pleasant minimal visual touch regardless of whether it doesn't appear to demonstrate a pot of gold at the bottom. Which is odd: appears to be a decent opportunity to toss a battle star at either end and have people hunting for it.
Beside the standard suite of skins new and old that you can see at the highest point of this post, the headlining event seems to be "Going Green", another LTM that just went live. In Going Green, all typical plunder is of the uncommon–Green–variety with the exception of fortune maps, which get an increased spawn rate. That means that the best way to get stronger weapons will be to get a guide and go chasing for it: other than that it's essential battle royale.
It's an alright thought, yet I think it needs a bit of editing. I like the possibility of a treasure focused LTM that integrates both with the St. Patrick's Day idea and the pirate theme. In any case, I wonder why this mode accompanies any other plunder whatsoever? A substantially more interesting LTM would eliminate of all conventional floor plunder and treasure chests, implying that the main powerful approach to get plunder would pursue these fortune maps. As it stands it simply doesn't feel very sufficiently unmistakable.
I'll concede I anticipated somewhat more from this: Going Green feels little more like something out of year one, however I guess I've been conditioned to expect maximalism from the game with a never-ending firehose of content. Still, better than nothing. Hopefully, we'll get a little more action from Season 3 soon.