Stock Sharks Prides Itself on the Vibrant Community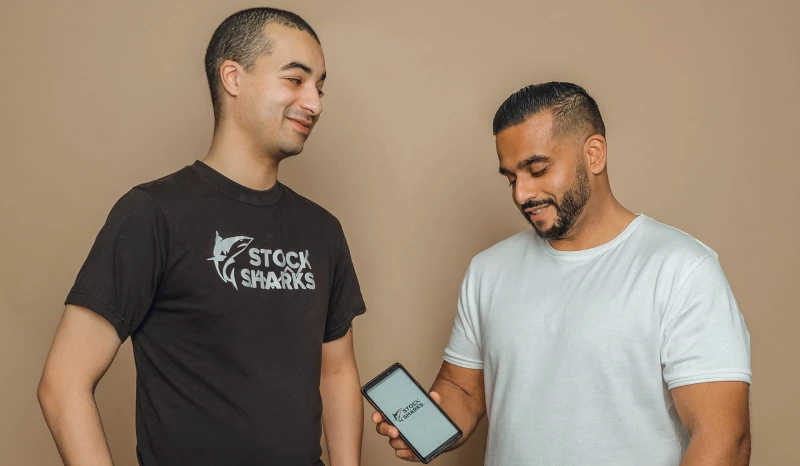 The companies that garner the most success are those that put their communities and customers first, and Stock Sharks is a true embodiment of this principle. Founded by Sheraz Ali and Jr. Alexander, the company has been growing exponentially year after year, and currently enjoys a thriving community of investors from across the globe.
Stock Sharks is an educational technology (edtech) company that helps people learn about stock investment and improve their portfolio. The materials and support are suitable both for new investors who are just starting out and for those who already have experience. There are two tiers of platforms to choose from: Premium and Synergy.
The Premium platform focuses on individual investors. Those are often people who have gotten interested in stocks and want to learn more about the process and begin their journeys. Anyone from a beginner to intermediate would fall into that category. The Synergy platform is for those who already manage private equity or hedge funds. Stock Sharks prides itself on the cutting-edge research and data they deliver so that their clients can make the most informed decisions. "We saw the need to fill a gap in the market," recalls Ali, adding, "Traditional financial advisors are very cautious. The problem with that is that they often play too small, and people never see big profits or returns on their investments. We wanted to empower people to make bolder decisions that make sense and deliver results."
Stock Sharks' community has 24/7 access to support. Since investing can be very time-sensitive, the company has made sure to put a team in place that can answer questions at any time of day or night. "We have community members all across the planet, and so it made sense to have a diverse, international team as well to reflect our community and values. In fact, community members can pick up the phone and FaceTime me if they have specific questions. Alexander and I make ourselves personally available," explains Ali.
The team at Stock Sharks always tries to give new community members just what they need. "If somebody comes to us and already has the experience, we'll put them in the right platform. But if they are brand new and just want some education, we're here for them, too," says Alexander.
With the global pause that took hold during the COVID-19 pandemic, more and more people have expressed interest in stock investment. Stock Sharks is ready to move on to the next level. The company is innovating continuously and implementing AI in their new learning platform that is expected to debut in the next year.
Their team is poised for expansion as well, given that Stock Sharks continues to grow each year, by a rate of 65 percent. "We are focused on the future. We always try to see what we can do better and how we can seamlessly help people. This is our main goal: we want to be the number one service for research in the world eventually," remarks Ali.
For more updates from the company, follow Stock Sharks on Instagram.