Sydney Opera House Celebrates its 50th Birthday and has Become a Symbol of Modern Australia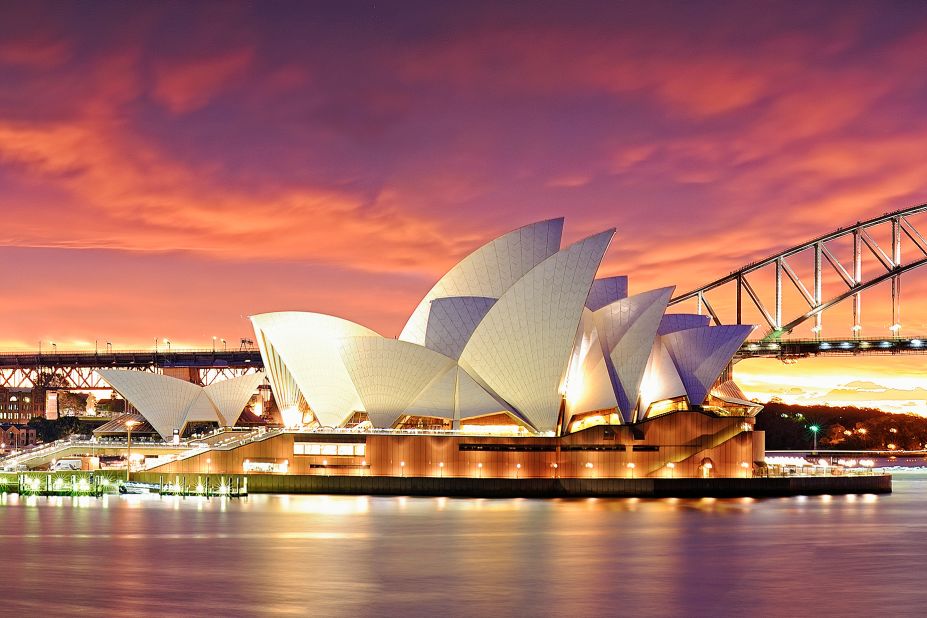 The Sydney Opera House, which was first officially unveiled on a 2-hectare plot of land at Bennelong Point on October 20, 2023, has become a symbol of modern Australia.
Its flamboyant cluster of white-tile sails considered an engineering marvel, soars cathedral-like on Sydney Harbour, surrounded by water on three sides and a city with salt water at its heart behind it, all of which are yachts with flapping sails.
These days, it's difficult to think of a better location to draw in top local and international performers while Australians come together to celebrate culture, the arts, and conversation.
However, the historic building hardly ever saw the light of day.
In 1957, Jørn Utzon, a young architect from Denmark, emerged victorious in an international competition to create Australia's national opera house. His idea for a sculptural curved form represented a radical departure from the then-dominant modernist tradition of rectangular shapes with straight lines.
Even before construction started, the building gained international recognition due to the ingenuity of his proposal. And yet, out of the initial six finalists, his entry was not chosen. International judge Eero Saarinen, a renowned Finnish-American modernist architect who missed the first days of judging, brought it back from the reject pile.
Massive concrete shells held up by rib structures were the centerpiece of Utzon's audacious design, which presented significant engineering difficulties and a convoluted construction process fraught with controversy and delays. With the help of a state lottery, the $7 million initial budget for the construction project ballooned to $102 million, 10 years behind schedule.
Before relocating his family here, Utzon made frequent trips to Sydney before construction started in 1959. However, the young architect's relationship with the New South Wales government deteriorated, and he departed Australia in 1966 amidst a significant media scrum. The interior fit-out had not started, but the exterior's skeleton and shell were almost complete.
After three other architects declined to take on the project, the state government finally, and reluctantly, hired young Australian architect Peter Hall to finish it.
It was difficult to follow in the brilliant footsteps of Utzon, and Hall had to finish the interior without any clear blueprints.
The Sydney Opera House, although a modern masterpiece, brought tragedy to its principal players. Hall was derided by the architectural fraternity and press as an inept fool. The strain destroyed him, and at the age of 64, he died a penniless alcoholic.
Utzon spent his final decades alone and never came back to see his building finished.
A month-long festival is held by the Opera House to celebrate its five decades of creativity and culture.