Taylor Symone as a boss lady with her brand Touch-N-Skin marks her name at the forefront of the health and wellness industry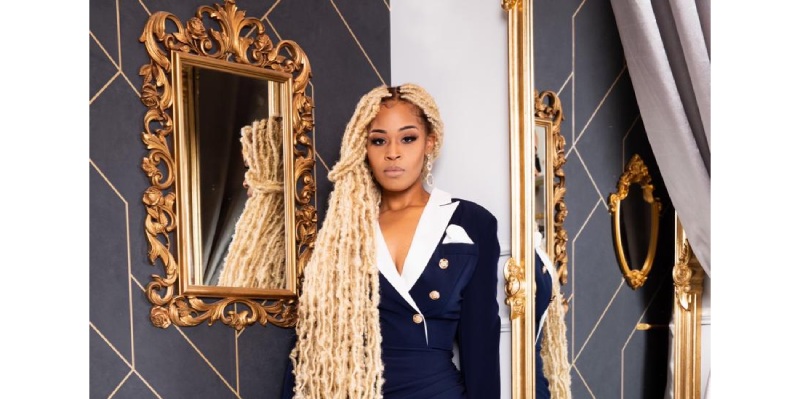 Her varied ventures make her a high-performing professional, founder, and innovator in her chosen fields.
Almost all the entrepreneurs that we hear about today founded their companies and brands with a certain vision, but did all of them went ahead in also thrusting forward in their industries as top entrepreneurs or influential figures, or did they bring massive success to their businesses? Well, having the vision is important, but acting upon it is the most important aspect of developing and running businesses in any niche around the world, says a self-made success story in the health and wellness niche Taylor Symone, the boss lady many are talking about lately.
Being a mother, while beautifully managing her brand Touch-N-Skin (https://touchnskin.com/), a health and wellness spa, which has now become a celebrity spa as well, Taylor Symone makes all of this look effortless. However, it is the many sleepless nights she says that have gone into building her prominent status in the industry. The Dallas, Texas talent is a proud mompreneur and has always had the innate quality of becoming an entrepreneur. Hustling day and night today, she is an influential figure who has grown beyond being the founder and CEO of Touch-N-Skin and has become the CEO of M.O.B Consulting, which is her effort to better the lives of budding entrepreneurs by guiding them in entrepreneurship and allowing them to become financially independent, creating generational wealth for their future generations.
She is a licensed aesthetician, massage therapist, and so much more that has made her the icon she has become in the entrepreneurial world. Growing Touch-N-Skin from a two-partner company to sole ownership, offering the best of spa services, helped Taylor Symone and her brand reach exponential levels of success. Not just that, expanding the brand, she now also runs Touch-N-Skin Academy, helping others make their robust careers in the field, offering them hands-on experience and knowledge on performing massages, spas, and total-body wellness services.
Taylor Symone (@queentay_esthetician) is now looking forward to coming up with her E-book and offering many more valuable services with Touch-N-Skin to maintain momentum and grow in the industry.