Mourad Ouhnaoui – On His Way to Making the World a Healthier Place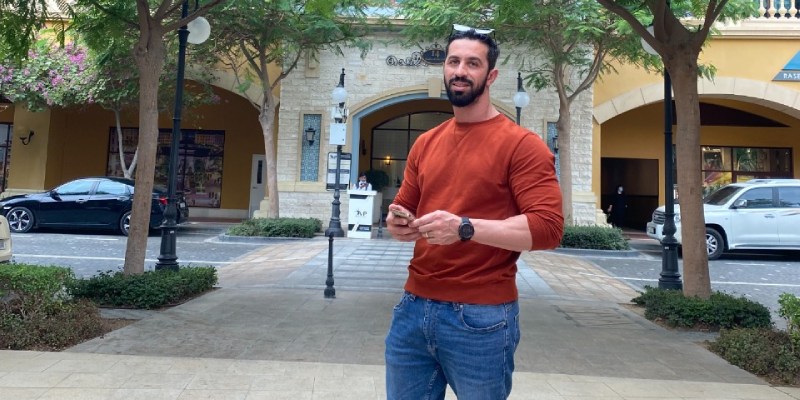 Mourad Ouhnaoui is on his way to changing people's lives and making them healthier. He's doing this by living his fitness journey, helping others reach their goals, and being an advocate for health. Mourad hopes to spread awareness of the importance of being fit and healthy by showing his dedication to a healthy lifestyle through social media and blog posts.
Meet the Coach
At age 16, Mourad OUHNAOUI had no idea what a gym looked like; all he knew was soccer until he decided to become a mode and fitness trainer. Currently, Mourad is living in Qatar as a personal trainer and is on his way to changing the life of people. He wants everyone to be healthy so they can live long lives. To achieve this goal, he travels worldwide, teaching others about health and fitness.
Working Out with Mourad
This time, it was time for Mourad's workout. He had been teaching about healthy living in one of the most health-conscious cities in the world: Doha, Qatar. I want people to see that there is no excuse for not working out or eating healthy because everyone has the same 24 hours, says Mourad. Whether male or female, young or old, we all have the same time. It doesn't matter where you live either; exercise and fitness can be done anywhere.
What makes him different from other trainers?
The idea of being healthy is not only based on physical appearance. It's also about being happy, and Mourad wants people to be aware of their health in all aspects: mental, spiritual, and emotional. The impactful way he lives his life encourages others around him to work out, eat healthily, and make good choices. People contact Mourad through his fitness modeling career or one-on-one training sessions. The vital thing which excites you to look at him is he is a winner of the Morocco Man Physique
He is a student of physical sciences and nutrition and holds multiple championships in the field of fitness, as well as a champion in martial arts, mixed arts and gymnastics, and this is what makes him a complete coach
Finding Motivation
Growing up, he was underweight and slim for his age. After gaining weight in college, Mourad became interested in fitness and nutrition. From then on, he has been on a journey of self-improvement by transforming his body. He started modeling for companies with hard work in the gym and healthy eating habits. Now Mourad is on his way to changing the lives of people around him by teaching them how to live healthier lives. He says, " I woke up and had a goal to do something different from what my family does". Being a personal trainer and fitness model, Mourad wants to show everyone that it's possible to be fit without having surgery or expensive supplements.
Find me on: https://mourad.ouhnaoui.com/