The 15 best areas to reside and acquire property in Dubai in 2022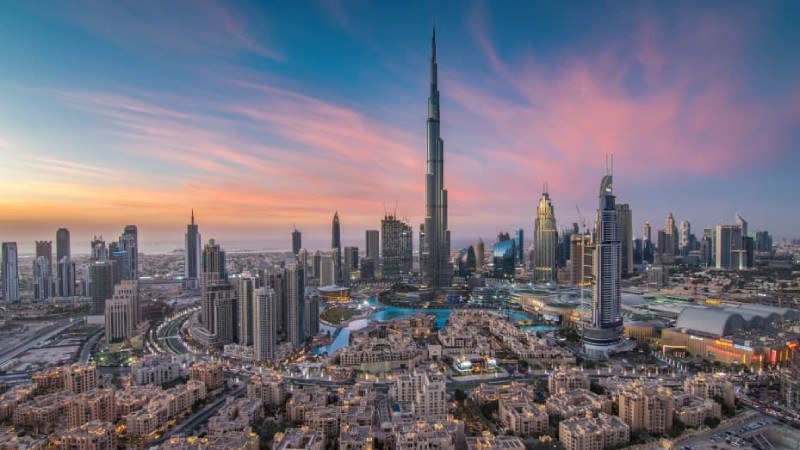 Top areas to acquire real estate in Dubai, UAE. Sought-after communities to choose from before making the final decision.
Dubai is believed to be one of the most suitable cities in the world for living in. The reason is due to both a thriving real estate market and favourable economic conditions. Dubai has countless, continuously growing housing estates to suit all tastes and price ranges. These residential communities benefit by providing excellent infrastructure and various public amenities needed to make life as comfortable as possible. The source, https://www.axcapital.ae/, spoke about the 15 best areas and communities of the emirate suitable not only for living but also for doing business.
The most sought-after communities
Dubai Marina
Dubai Marina is the largest 3 km long man-made yacht harbour in the world with
luxury houses for sale in Dubai. The neighbourhood is constructed around a water route that provides access to parks, boats, cafes, fitness facilities, and other amenities. In addition, Dubai Marina provides freehold real estate to foreigners, making it the ideal location for people looking for housing near the beach. The neighbourhood also offers a variety of amenities, including restaurants, cafes, retail outlets, a huge shopping mall, etc.
Dubai Marina is one of the best places to reside in Dubai because of its close proximity to Sheikh Zayed Road, which provides easy access to major Dubai landmarks including Jumeirah, Al Barsha, Dubai Internet City, and Dubai Media City.
Palm Jumeirah
Palm Jumeirah is a vast residential community situated on an artificial island with a wide selection of prominent villas, townhouses, and apartments overlooking incredible sea views. Atlantis Hotel, one of the best resorts in the metropolis and in the whole world, is located on the Palm Jumeirah archipelago. This gigantic hotel offers wellness and recreational services, charming views, and a variety of water activities that are worth noting. The Palm Jumeirah neighbourhood is ideal for those who are keen on elite housing, as well as for those who dream of living close to beaches and recreational facilities.
Dubailand
Dubailand has historically been considered Dubai's ideal residential area for families. It has everything that families with children might need: from public amenities to places of recreation and entertainment. The community is made up of different projects that are best suited to everyone's pocket. Each project provides a unique lifestyle through a lot of services and amenities, such as socially meaningful facilities like schools, clinics, and retail markets. Dubailand has kept the status as one of the most popular communities in Dubai for so many years.
The Jumeirah Lakes Towers (JLT)
One of the popular locations known for its lavish urban vibe is the Jumeirah Lakes Towers. This residential complex is situated in the heart of the city's commercial and residential district. There are 26 groups of buildings. They turn it into the best place to live. The Towers combine unparalleled views of lakes and parks with a variety of amenities, including dining establishments, coffee shops, schools, sports clubs, etc. Additionally, the neighbourhood is close to Sheikh Zayed Road and two metro stations, which offer easy and quick access to nearby areas.
Business Bay
Business Bay is a significant financial part of the emirate and one of the most sought-after places among overseas businessmen and expats to reside. The area also includes a fancy mix of apartments and hotels, making it a dream destination for many tourists and the locals. Business Bay has a solid reputation among travellers looking for accommodation because of its well-balanced mix of housing units, office buildings, infrastructure, and attractions.
Al Barsha
One of the major advantages of the Al Barsha area is reasonable prices and a geographical location that provides easy access to all important areas of the city. Its excellent location, complete road network, and transport links via metros and buses make this place a home for expat and multicultural communities. There are also many hotels, restaurants, malls, hospitals, and retail shops.
Jebel Ali
First of all, Jebel Ali is an industrial territory. In spite of this, it includes many residential communities and projects like Jebel Ali Village, Discovery Gardens, and others in particular. It is located in the southwestern part of the metropolis. There are many housing projects with villas and premium real estate. It is also regarded as one of the communities with numerous green zones and various amenities.
Al Barari
The construction of the Al Barari area began in 2005. Nowadays, this thriving residential neighbourhood consists of 330 villas with five- to seven-bedroom configurations, occupying over 1.3 million square meters. The covered area is more than 1.6 million square meters. It is considered to be one of the main communities in the city in terms of green zones. On the area, there are around 60% of natural lakes, parks, and green spaces.
The Al Barari community's advantageous location is one of its main benefits. It makes getting to the neighborhood quite easy. Al Barari is also one of the gated communities with a significant number of magnificent villas, giving homeowners the advantage of living in a quiet and private environment.
Emirates Hills
Emirates Hills is one of those areas with a quiet life, unique green views, and plemium villas. This is a perfect place for a family holiday thanks to a variety of services and entertainment options.
The residential complex of the City of Arabia
It covers an area of more than 1.8 million square meters. It is located right in the middle of Dubailand. The project serves as a gateway to residential and business areas. In addition, there are a lot of commercial and government buildings, academic institutions, sumptuous residences, eateries, galleries, and other distinguishing attractions.
The residential complex of Dubai Pearl
Dubai Pearl in DubaiLand has an exceptional location. This community is suitable for living and doing business. It is located at the foot of Palm Jumeirah, close to the free economic zone. This is also one of the areas characterised by one-of-a-kind and dynamic technologies.
The Burj Khalifa Tower
Burj Khalifa is the highest tower in the world, but that's not its only prominent feature. The building is a housing estate with a great level of luxuriousness. More than 900 residential spaces, ranging from one-bedroom apartments to four-bedroom suites, are available in the 828-meter-high Burj Khalifa. In addition, the tower offers a tonne of services, like restaurants, offices, and a tonne of recreational spaces. For shopping enthusiasts, the building offers an amazing opportunity to shop in numerous stores that feature global brands.
Damac Hills
Damac Hills is the best choice for those who are searching for a lavish lifestyle. This residential complex consists of villas, houses, and luxury apartments to meet everyone's needs. The main projects like Akoya Park, Akoya Drive, and Trump International Golf Club are parts of this neighbourhood. The first section is a huge park of millions of square meters, which houses luxury villas. Numerous dining options, shopping malls, family-friendly businesses, and entertainment options can be found in the second section. Last but not least, there is Trump International Golf Club nearby, which has eateries, modern swimming pools, gyms, and a health club.
Arabian ranches
This gated community, Arabian Ranches, occupies more than 1,600 acres among a peaceful green landscape. It is suitable for new and larger families wishing for a place that combines various public amenities and calmness away from the hustle and bustle of the busy city center.
Sport city
Dubai Sports City or DSC is a place perfect for sports and tourist visiting. Affordable accommodation, a diverse combination of reasonably priced villas, different amenities, and infrastructure make this one of the top residential complexes in Dubai.
Do you want to purchase property in Dubai but are unsure where to begin? Specialists at Ax Capital will offer advice on the acquisition and selling of real estate in Dubai and assist you in making the right decision.