The Amazing Journey of Hamid Amni: An Unstoppable Kickboxer Fighting Against All Odds On and Off the Ring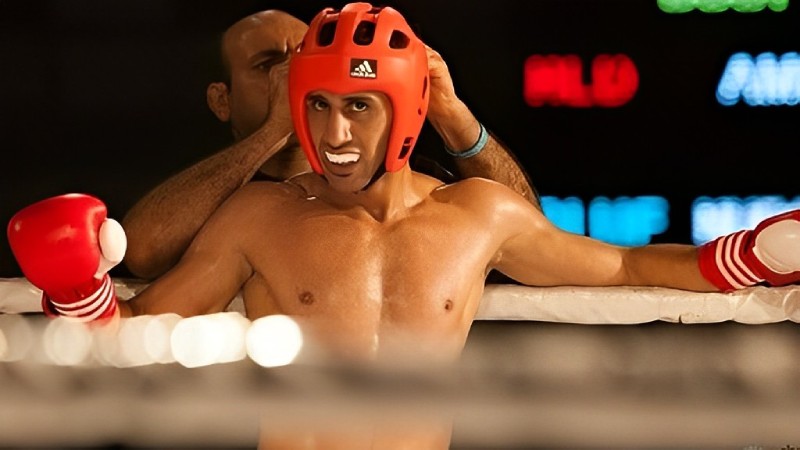 Hamid Amni's story is about perseverance, dedication, and triumph over adversity. Like many developing countries, Iran has faced several economic, political, and social challenges in recent years. Hamid Amni grew up in poverty in the slums near Tehran, Iran, where access to education, healthcare, and other necessities was limited. Living in poverty also meant facing social stigma and discrimination, making achieving his goals even more challenging. Despite his challenges, Hamid was passionate about martial arts from a young age and was particularly drawn to Kickboxing. He began training at twelve, but his access to training facilities and equipment was limited, and he lacked support from those around him. However, he remained determined to succeed and always kept sight of his goals.
Hamid's journey to success was a challenging one. It took him 13 years of hard work in destitution to win his first international medal, the Asian Confederation Kickboxing championship, in 2015-India when he was 25. When the TV presenter asked about his challenges during a Live TV program, he said: "It was a very tough journey for me. I didn't have proper clothes to wear during training, and the ones I had were always torn. I felt embarrassed when I trained with others who had suitable appearances. I did not even have my own boxing gloves and had to wait for my friends to finish their exercises so that I could ask them to lend me their gloves. Most of the time, they would say no.
I always walked a long distance from home to the gym every night. It was horrifying for a 12-year-old to walk alone at night in a neighborhood full of felonies and criminals. I constantly promised my family that I would someday become a champion and change our financial status. It didn't take me one or two years to get it. For 13 years, I worked relentlessly to achieve two goals: joining the Iran national team and winning an international medal. However, those around me began to mock my efforts during the last few years before achieving my championship. They would ask if I was still training and if my dream of becoming a champion was still alive. But, my first achievement in 2015 was enough to silence them. The victory also showed them that one's background does not determine their success in life. Whether you come from the slums or the castle, with determination and hard work, anything is possible. My success not only changed my family's life but also inspired those around me to believe in themselves and their abilities."
Then, Hamid won several championships, including a silver medal at the World Martial Arts Mastership 2016-South-Korea, and a bronze in the Asian Games 2017-Turkmenistan under the Olympic Council of Asia's recognition. In addition, in the Asian Kickboxing Confederation Championships of 2017, he achieved a bronze and a silver medal. The following year, in the championships held in Kyrgyzstan, Hamid served as the captain of the Iran national team and won two gold medals. He also fought in pro Kickboxing fights in Turkey and China during and after the Covid-19 pandemic. His achievements in Kickboxing earned him recognition as one of Iran's most successful kickboxers. The Olympic Council of Asia named Hamid Amni among the top Asian Kickboxers expected to compete in the Asian Martial Arts and Indoor Games in 2017.
Yet, Hamid's success was more comprehensive than just the athletic arena. In addition to his athletic achievements, Hamid studied at one of Iran's best universities with a full scholarship for his bachelor's and master's degrees. Poverty and living in a neighborhood full of criminals were not a reason to hamper his education at the postgraduate level.
Furthermore, Hamid Amni was recently awarded a $50,000 scholarship for his Ph.D. from UNC Greensboro, one of the outstanding physical education programs in the US. This is another testament to his hard work and perseverance. Hamid achieved success on and off the ring through sheer determination and hard work.
Although Hamid grew up in deprivation, his hard work and determination have led to a significant transformation. He studies and lives in Greensboro, NC. His three-year-old daughter, Amanda, now resides in a respectable neighborhood in North Carolina and has access to valuable resources and support. This shows how one person's perseverance and beliefs can impact future generations.
References: