The Fascinating Journey of Victor Chocron to Victor Pastries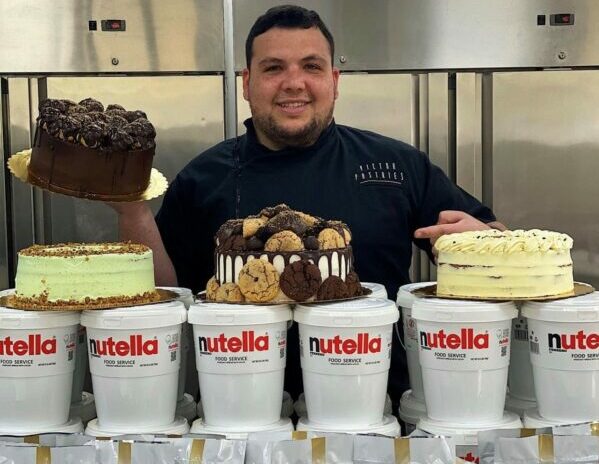 Victor Chocron was always fascinated by pastries, cakes, and confectionaries. More than their taste, Victor was more interested in knowing the art of preparing delicious cakes, pastries, and other desserts.
He has now become a prominent name across Venezuela for preparing delicious desserts and cakes. Be it Christmas, New Year or any other festival, most people love to visit Victor Pastries and eat the desserts and cakes to their heart's content.
Victor was born in 1997 and at 24; he has already become quite popular.
"I grasp the art of baking cakes from my mother and grandma. When I was a child, I enjoyed watching them prepare cakes at home. You can say it was my stepping stone. It enhances my interest in preparing dishes and delicious desserts. I also studied a professional course in gastronomy to further my career in this field." Victor explained.
As a successful entrepreneur, Victor enjoys tremendous fan-following on his social media channels. He's quite active there and regularly shares his new dishes and desserts with his well-wishers.
Victor always dreamed of becoming a successful patisserie and entrepreneur. He's now enjoying his success but at the same time he is also honing his skills more to offer more delicious desserts and cakes to his customers. Victor studied at Caracas-based Instituto Superior Mariano Moreno in Venezuela to acquire the professional qualification required to become a chef.
Victor has his pastry shop located at a primary location, Boleíta in Caracas. He named it Victor Pastries, which showed his determination and devotion towards cake making. He's now totally committed to offering the best and delicious cakes to his customers.
Victor is happy that he has a team of passionate chefs and support staff. While he's busy preparing cakes, his staff looks into the other aspects of his business, including marketing, packaging, serving customers and online branding.
Victor never fails to experiment with his art. Now, he aims to prepare cakes with French and American flavors. He is also an expert at preparing savory cakes using Venezuelan chocolates to offer the rich culinary experience to his customers.
Victor is unstoppable. He believes it's just the start. He now aims to take his art beyond Venezuela.
"I'm a Venezuelan. I understand the problems that my country is currently going through; be it the recent coronavirus pandemic or the economic crisis. However, I also believe better days will soon come and life will return back to normalcy. On my part, I want people to feel hopeful of a brighter future ahead. I also want tourists to enjoy the rich Venezuelan cuisines and desserts at my shop. I am committed to my people and the society at large. If my work even inspires a few people, I'll feel satisfied." Victor opined.
Victor also asks people to keep dreaming no matter how difficult it seems. He wants people to always stay positive and optimistic.
Victor is a sports aficionado as well. When he's not busy, he is either playing football with his friends or watching his favorite football players in action live on his TV set. Apart from Sports, he loves travelling around the world. He's already been to Argentina and the US for study-related purposes, but he aims to add many more travel destinations to his travel bucket.
His journey has never been easy. In fact, it's always difficult when it comes to transforming your hobbies and passion into a career. However, Victor succeeded. Whatever feedback he received in his early days, he used them as part of his learning process. It helped him become a master chef with an expertise in cake making at such a young age.
Find us on Instagram.