The Midas Touch of DAVID XAVIER SANCHEZ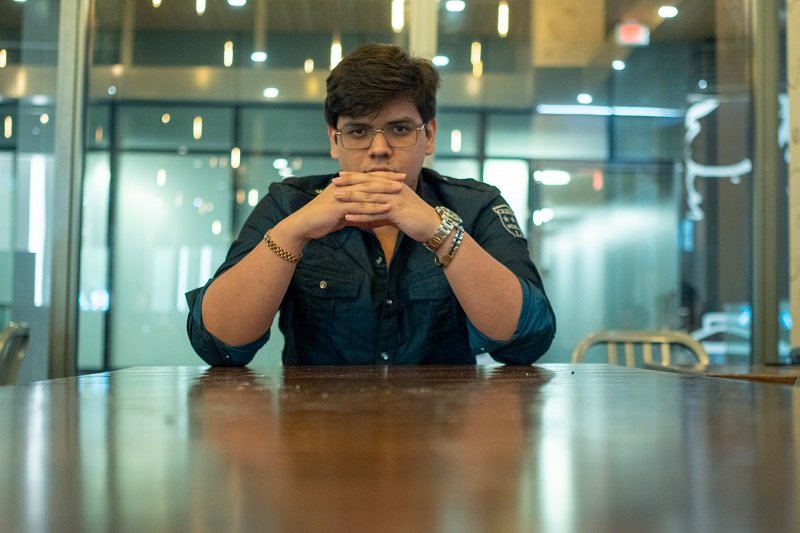 DAVID XAVIER SANCHEZ is a latin american businessman, investor, music executive, producer, composer, author and artist. He is currently the Chairman of The Daxsen Corporative Group one of the most diverse business conglomerates within Entertainment (Music, Film, Shows), Corporative and Political Marketing, Real Estate (Development, Renting and Flipping), Digital Investments, Media, Health, Technologies and more.
DAVID XAVIER SANCHEZ is acclaimed and very popular in the Entertainment business world because of his works within the Music Industry mainly by founding and directing The Daxsen Music Group LLC, an independent Record Label Group that has released works with some of the finnest artists in the world. The music released in some of the 25+ Record Labels that are part of The Daxsen Music Group include world recognized electronic music artists such as: Tiesto, Alesso, Steve Aoki, Armin Van Buuren, Dimitri Vegas & Like Mike, Hardwell, Bingo Players just to name a few of the most recognized commercial dance acts, to legendary techno artists as Nicole Moudaber, Stefano Noferini, Jay Lumen, Lutzenkirchen to House legends as Lee Foss, WAFF, Inxec, Matt Tolfrey, Mark jenkyns, Oscar L and more.
Aside from the huge impact of David in the Electronic Music scene he is also building a strong name in the worldwide commercial music as in the most commercial genres as pop, hip hop and latin genres. Until now, David Xavier Sanchez has released works with rappers and pop music icons as Tory Lanez, Migos, 2Chainz, Offset to celebrities going into the scene as SHAQ (Shaquille O' Neal) just to name a few.
Daxsen Music Group also has released records with Latin American icons which have turned into worldwide legends as Nicky Jam, Justin Quiles, Almighty, Reykon, Yomo, Darkiel, Maffio, Aldo Ranks just to name a few of them without mentioning latin superstar producers as : Sagawhiteblack, Maffio, Bullnene, Mosty, Sky Rompiendo and others.
DAVID XAVIER SANCHEZ is also an artist with two major projects , DAXSEN and DAVE SANZ. With the project Daxsen he has a respected career of DJ/Producer in the commercial grounds with collaborations with artists as : Offset, Tory Lanez, Nicky Jam, Darkiel, Yomo, Aldo Ranks, Kindly Myers,Taylr Renee, OG Maco and more. He is also expecting new releases with artists as : Pitbull, Rich The Kid, Nicky Minaj and Flo Rida.
As Dave Sanz he has developed as a Tech House and Techno DJ/Producer which has released some of his works on the most respected record labels in the underground music world as Repopulate Mars, South Of Saturn, Desert Hearts, Material, Oblack, 303 Lovers, Roush, Witty Tunes and of course in his exclusive Record Label SEIZE were he has some collaborations with the recognized acts of Climbers, Mark Jenkyns and Luigi Rocca and upcoming releases with superstars in the underground Anabel Englund, MK (Mark Kinchen) and Crystal Waters.
With companies and brands as Pepsico, Ambev, American Eagle, Armani, Nike and more. On addition to that Daxsen Media managed to have a remarkable success in Spotify and Youtube Digital Marketing campaigns for releases with world recognized artists as Wiz Khalifa, Offset, Tiesto, Shaquille O' Neal, Wycelf Jean, Justin Quiles, and more.
The Daxsen Media Group aside from the Music Industry which is one of the main pillars of the corporation has developed into the Marketing area extremely well with his companies Daxsen Consulting , Daxsen- Vice Models and Daxsen Media which led David to work with some of the most popular influencers , models and celebrities thanks to the internet . Working and receiving support from influencers like : Juanpa Zurita, Alexis Ren, Hanna Hiraldo just to name a few to celebrities as WWE Worldwide Champions as Jack Swagger or Chavo Guerrero Jr and following to TV Superstars as : Chris Massey (Corey in The House), Cassey Adams (Nickelodeon), and more to recognized commercial models as Kindly Myers and Maritza Correa connected to Playboy and Maxim. In between celebrities, influencers and models managed to work with companies and brands as Pepsico, Ambev, American Eagle, Armani, Nike and more.
David Xavier Sanchez together with Miguel Villacreces adquired DjaneMag Latin America in partnership. DjaneMag Latin America is the Latin American franchise of the recognized entertainment brand DjaneMag. The brand is supported by international top talent as: NERVO – Krewella – MATTN – Mariana Bo – Tigerlily and more. Djanemag is recognized all around the world for it's yearly awards for the Top 100 Djanes. DjaneMag Latin America aside from being the most reputable site for the region regarding electronic music by djanes is currently offering shows and recently launched DjaneMag Music (Record Label) with which would release the best works from established and emerging talents in a worldwide spectrum.
Aside from entertainment with his company DAXSEN CONSULTING with whichDavid has worked with international brands, politicians and entrepreneurs being fundamental in the management of their public relations and digital marketing development. With tight relations with FOX – CBS – NBC – CNN – UNIVISION – FORBES – ENTREPRENEUR – INC affiliated channels as well as being a growth expert for social media channels as for Youtube, Instagram, Facebook, Linkedin. David has achieved a substancial growth on every channel and acomplisshed to convert his clients personal or company names into a established brand.
In relation to Media, David own's websites: The Leader, El Lider, Daxsen News, Daxsen Space News, Daxsen Health, The New York Independent, DjaneMag Latin America (partnership) and 10 independent blogs related to Daxsen Media.
Another main company of the conglomerate is THE DAXSEN CAPITAL GROUP which without doubt is one of the main supports of the organization. Daxsen Capital is an Investment Management Firm of Entertainment Assets, Intellectual Propery, Real Estate and Stock Hedgefund. Daxsen Capital manages low risk investments opportunities to worldwide investors made posible with Record Label mechanical royalties returns from the record label group major products payed by established streaming companies as Spotify, Youtube, TIDAL as well as commercial and muliti-family real estate rental returns. On a minor level Daxsen Capital manage low risk stocks and bonds from determined established private and public companies in Ecuador.
DAXSEN REALTY is one of the companies David is most passionate about. It comes for a rebrand of David's Golden Estate Real Estate company founded in 2015 which at the time served as a brokerage company for luxury and commercial real estate in Guayaquil, Ecuador and NJUnited States together with it's brand Lifexury by Daxsen which is a multi-unit luxury seasonal rental powered by Airbnb and Booking. Today DAXSEN REALTY has become a more integral and stronger real estate company with new investors and partners joining the family. Daxsen Realty is currently entering into development projects, and expanding their multi-family and comercial rental, as well as keeping a sucessful flipping and luxury brokerage while mantaining Lifexury Brand for seasonal rental in luxury condos.
Currently DAVID XAVIER SANCHEZ has emerging projects as DAXSEN SPACE which is a start-up to fund independent Space Exploration Technologies by using the marketing facilities of the Daxsen Corporative Group as well as to update people with it's blog/website about new technologies and discoveries. Affiliated aerospace engineers are memebers of the page where independent information is written. Daxsen Space is also developing theorical projects of low-cost space facilities and aims to be a Space Exploration Technology developer.
DAXSEN TECHNOLOGIES is the another emerging project of David in joint venture with his fathers 30 years expertise in the IT area where they offer software development for corporations and ethical hacking. With a top quality team Daxsen Technologies offers cyber security for governments as well as for any established or emerging company. Even though David is more of an executive in Daxsen Technologies he knows the subject and often likes to hope in. David's have various certifications in IT himself and a passion influenced by his father by young age made him be part of the IT world since David first years. Daxsen Technologies have a top quality industry professionals with proven expertise by working on the best companies IT related in the world, top studies and mature professionals.
DAXSEN HEALTH GROUP starting with DAXSEN MEDICAL HOLISITIC CENTER around 10 years ago a Ambulatory Medic and Prevention Center in partnership with David's mother Alexandra Cabrera is another of the emerging project/new concepts David's is currently working on some new ideas. Due to Coronavirus and the necesity of building conciense in the world about our health, David started officialy Daxsen Health Group. Which currently joins 15+ doctors and healthcare professionals that write fundamental recommendations in the Daxsen Health website, while also they connect various of the best doctors and laboratories with the user by remote attention during the pandemic. The website and social media also gives the users the contact of Covid 19 exam labs availability, medicines, oxygen and similar others.
With a humble spirit David continues to expand his business operations with a non-stop pattern. coming from a lower-middle class family from Ecuador haven't been easy for DAVID XAVIER SANCHEZ but it hasn't been a limitation for him to grow and currently be alongside the most influential and wealthy people on every industry he enters. DAVID XAVIER SANCHEZ is a passionate businessman and he is on the right path to become a world business leader, with undeniable sucess in almost every business he goes in with only 24 years, he has an abolutely bright future.
To connect with DAVID XAVIER SANCHEZ, follow his Official Instagram page and LinkedIn Profile.

Media Contact
Company Name: Daxsen Media Group LLC / The Daxsen Corporative Group
Contact Person: Charlie Sanz
Email: [email protected]
Country: United States
Website: http://www.daxsen.com/