The Rise And Rise of DJ DC in the World of Music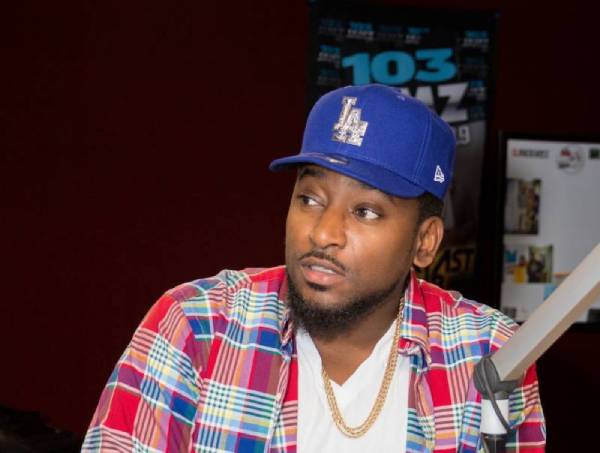 DJ DC is quite popular all across the United States. He's well known for his peppy tracks and fantastic DJ skills. Whether you are an 18-year-old music-loving guy or a 60-year-old enjoying your solitude, DJ DC's song will definitely cheer up your mood at any time of the day or night.
DJ DC's ability to quickly resonate with his fans has made him a youth icon. From high school students to office goers, everyone is his fan. He was born in California, but later moved to Portsmouth, Virginia, which gave much needed fillip to his musical career.
"I have always been passionate about music. It's my soul and life. At a very young age, I have started performing as a DJ in various concerts and musical events. Gradually, people started appreciating my skills and soon I became quite prominent in the Hampton Roads Area as a young DJ. I could still remember that I got my first pair of turntables at 18. In the very next year, I started getting invitations for house parties. But my acquaintance with the CEO of the GIFT AND THE CURSES DANCE CREW literally changed my life for good forever," DJ DC explained.
DJ DC learned everything on his own. He closely followed each musical event and other such shows regularly on YouTube and TV channels. As a kid, he used to get fascinated by merely listening to a music track with reverberating beats and musical notes. Once he became a fan of a particular musical track, he wouldn't mind listening to the same for hours.
"I did my first club party at the Old Picassos for the CEO, GIFT AND THE CURSES DANCE CREW. I never expected to get so much name and fame from it. But I got tremendous visibility and popularity being the DJ of the said event. Then I started getting good opportunities from other big events too. I also performed as a DJ in the African American Cultural Centre or Virginia NightClub Picassos, Club Love (Washington DC), and Lingerie Birthday Bash of July 24th, 2009, at Blakey's Night Club, Chesapeake, Virginia. I am really thankful to everyone who stood behind me and supported me in my musical journey," DJ DC added.
Today, DJ DC is one of the nation's most promising DJs. He gets lots of requests by Night Club Owners, Event Managers, and Hampton Roads Promoters among others to perform in their shows and events. But DJ DC always scrutinises every event and its purpose before giving his nod.
DJ DC believes consistency, passion, and hard work have helped him reach where he's today.
"Being a DJ is not so simple. You need years of practice and hard work in this field along with good taste in music to start performing as a DJ and entertain the audience. I have travelled all across the States for my performances in the recent past, including Washington DC, Greenville N.C, Philadelphia PA, Raleigh NC, and New Jersey. Now, I am focusing more on enhancing my Dj'ng skills and entertain the crowd like never before," DJ DC added.
DJ DC also appeared on various radio shows. He hosted radio internet show Nasty Tyme Radio on www.radio.net  on every Tuesday and Thursday. He also participated in WNSB HOT 91 6-10. Catch him live now on THE BIG STATION IN THE 757 103 JAMZ FROM **MONDAY-SATURDAY 10AM-2PM. 
Want to get a glimpse of DJ DC's new tracks and lifestyle? You can follow him on his official Instagram profile. You can even ask him questions online on his Instagram comment section.