The U Experience Tackles College During COVID: Announces New Campus For Spring 2021 Semester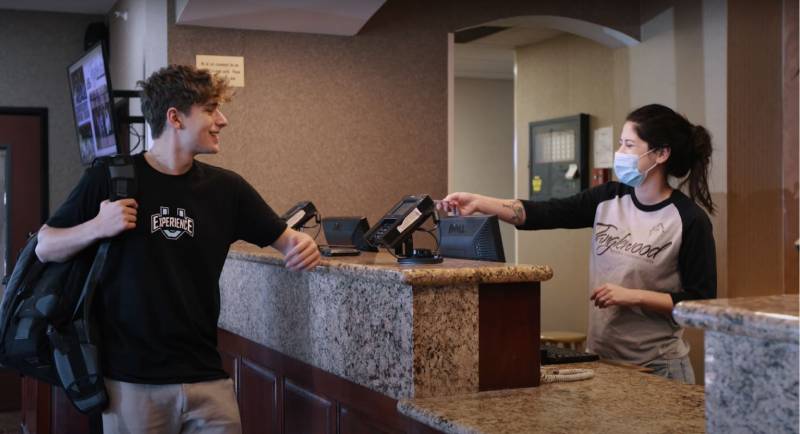 Today, The U Experience revealed plans to launch their first "bubble campus" community in Texas at the Tanglewood Resort. The U Experience made waves this fall after introducing the concept of a safe, contained, and fun way for students to experience college during the COVID-19 pandemic.
The Resort on Lake Texoma features two onsite restaurants and bars, three pools, tennis, basketball, beach volleyball courts, a golf course, a game room, a spa, water sports, and a private beach.
The U Experience creates self-contained environments for college students to study, socialize, and continue making progress toward their degree alongside peers from top colleges and universities across the globe. Rather than taking their online courses at home, students now have the option to collocate with other students without compromising on safety. The U Experience will welcome its inaugural class of 150 students to participate in this safe and professionally managed program–a limited number of membership spaces are still available today.
"The U Experience is excited to offer a solution to today's rapidly changing college environment. We are receiving very positive reactions from both parents and students who feel let down by the lack of available options for college living this fall and are looking for a safe and vibrant student community this spring. The Tanglewood Resort is the ideal partner–their beautiful lakeside resort is perfectly situated to provide an
expansive, self-contained environment," says The U Experience Co-Founder & CEO, Lane Russell. "We're offering students a way to make online learning more fun than anything they've ever experienced on a college campus."
While millions of college-age students find themselves isolated at home, those attending The U Experience will revive the college experience and expand their networks of college friends as they meet students from diverse backgrounds and different universities. The U Experience offers semester-long membership packages starting at $9,900 to match the cost of a typical semester on campus, and students who build a profile before Thanksgiving are eligible for scholarships and other giveaways described at the U Experience website. Each student will have their own private hotel room and bathroom, access to all resort amenities, and a meal plan at the onsite restaurants. Think "Semester at Sea" or "Study Abroad," at a resort campus, where universities provide the online classes, and The U Experience takes care of everything else.