The way Saeed Moosa groomed himself into becoming a successful entrepreneur in the digital market?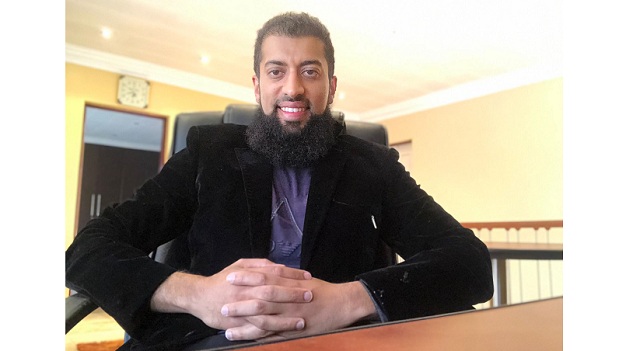 Saeed Moosa was born and raised in Johannesburg, a city in South Africa. During his schooling life, he noticed that many subjects that were taught were not practical in everyday life. Saeed was not particularly good in any subject and he was just an average student, but during his time there he noticed that there was no special advantage of learning some of those things in actual life.
Society usually wants everyone to study hard, bring good grades and make their parents proud, then go to the best college or university and thereafter apply for a job. Saeed Moosa says:
"Society believes that you should finish school, get a degree, and go to work from 9-5 in a 'high paying job'. The thing was that I was not interested in a single subject and it did not make sense to me to learn certain subjects which would not help me in everyday life."
Change of direction
Saeed thought that this type of education is not going to do him any favors and therefore he left the education. As he came out of his cocoon and observed the vast world around him he found his passion in direct marketing, where he promoted a personal development company. This was the turning point in the career of Saeed Moosa he had realized what he wanted to do and how he wanted to do it. He then realized that this present era is the time of internet technology and he wanted to take the initiative in starting an online business. After learning some skills in online marketing, he opened a few online stores and became a millionaire. He built a customer base of over 10 thousand people in a very short time.
"All journeys start from somewhere and I had taken up some online courses on marketing and advertising which led me to use the internet as a vehicle to drive traffic to my products and services."
Making a difference
The only way you can learn something is by getting some experience. If you have that type of experience where you just did not see but actually rode the tide yourself then that is truly something that will create a difference. So in order to make sure that he learned everything Saeed made sure that he implemented what he learned and check for himself if it was working or not. This was necessary because he noticed that there were other people who were not implementing what they had learned and therefore they were not successful as a result.
"For many years I was barely getting by; however I always stayed focused, determined, and took massive action in whatever project I had started. I see too many people in my field learning, but not implementing. The implementation is where it begins then you will get the results," says Saeed.
Creating opportunities for others
Saeed noticed as he progressed that many people would ask him how he created an online income. He decided to set up an online training system to teach people how to set up their own online business and use paid advertising as a vehicle to drive constant leads to any offer. He says:
"If your only goal is to make money for yourself, the journey will become very difficult. If your goal is to help others, the journey will become very easy. Money is always the by-product of value, so having the correct mindset, will ultimately benefit you in the long term."
Be humble
Saeed Moosa despite attaining new heights and feats is a person who is very down to earth, he is always saying that it is not his hard work that has helped him to reach this point but rather the work of Almighty Lord, and he says that:
"All achievements and success only happen by his will and decree. I am very grateful to my creator, without him we all would be nothing."
Keeping oneself invested
Today Saeed Moosa is working on an online platform to teach the people who want to create an online store for themselves and then sell their products to the whole world. This project is called shoparex. This will help the people to start their own online store and create for themselves a stable and steady income. Saeed Moosawill is offering courses so that people can learn from the hard-earned experience he has and make sure that they don't make the same mistakes as him.
"The one thing I've learned in life is that if YOU want something for you, help other people get what they want FIRST & what you want will be a by-product of that. Whatever YOU want is a by-product of providing VALUE to others – so focus on others & in turn, you will create a life for yourself that you didn't think was possible."
To keep yourself updated with all the information follow Saeed Moosa's profile on Facebook or visit his website.