Tips to Get Around in Abu Dhabi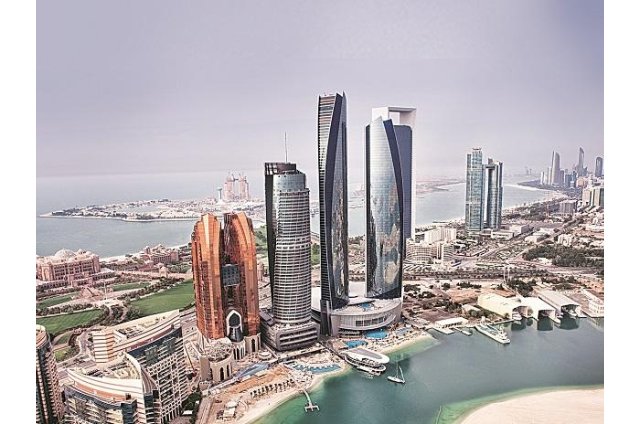 When it comes to the UAE, the first city that comes to anyone's mind would be Dubai. Hence, people always overlook the beauty of the city of Abu Dhabi.
Abu Dhabi has a lot to offer – Excellent infrastructure, clear beaches, deserts, rich culture and heritage, delicious food, thrilling adventure parks, and even its commendable industrial side. So, we can say that Abu Dhabi is the ultimate destination for all types of people.
Also, did you know that Abu Dhabi is also a very tourist-friendly city with various transportation facilities and helping people?
This guide will help you figure out how you can make your journey easier in Abu Dhabi. So, read on!
Familiarize yourself with the transportation facilities
It's essential to know about the different transportation facilities to roam around the city. Some good ways to get around Abu Dhabi include taxis, public transportation, cycles, and rental cars.
● Taxi
TransAD regulates all taxis in Abu Dhabi, which gives strict regulations and makes sure that all taxis around the city have the same fare. You can easily book a cab to get anywhere around the city using the official automated reservation system through the telephone.
Family taxis are also available but in a limited number. Female drivers drive them to transfer women, families, and couples. However, men cannot take family taxis unless their female partners accompany them.
● Public Transportation
Another way to get around Abu Dhabi is through public transportation. The Department of Transport operates all buses around the emirate.
You can either get a monthly or weekly bus pass, which will allow you to take any bus in Abu Dhabi in that period. You can also pay a single cash fare if you don't want to buy a bus pass.
● Cycling
One of the best and the most natural ways to get around Abu Dhabi is by cycling. Abu Dhabi has some gorgeous cycling lanes which can help you explore the nook and corner of this enormous city. In addition, you can look for the best cycling tracks near your accommodation.
● Car Rental
Car rental is one of the best ways to get around in Abu Dhabi. You can easily rent a car at the airport or any central hotel in the emirate. They are cheaper than using multiple taxis around the city and less tiring than using public transport
Both taxis and public transportation, like buses, have their pros and cons. For example, if you're staying in the city for a long time, you may have to spend a lot on taxis whereas, for buses, you may have to stick to the schedule and search for stations.
A rental car is a convenient option as you can get various benefits such as – freedom, convenience, affordability, a wide variety of vehicles, and comfort. There are just some documents that you require to rent a car. These include:
● Scanned copies of your passport
● Scanned copies of the visa
● Scanned copy of a valid driving license
● Insurance deposit, which will be refunded to you after the rental period is over.
With rental cars at UAE driving, you can choose to get a wide range of vehicles from Hatchback to Sedans and Crossover to SUV in Abu Dhabi. In addition, if you want, you can also opt for a chauffeur-driven luxury car.
The average cost per day of renting an economy car in Abu Dhabi is around 70 – 90 AED. This price can change depending on the model of the car.
Use a map
A map is a real treasure for any travel lover who wishes to explore any new city, including Abu Dhabi. You can go around with your phone's in-built map or go for a traditional one to get the touristy feels.
Using a map is also a fun way to explore the city with your friends and family to mark all the spots you want to visit. Then, cross them off the map once you have seen them! Finally, you can carry this map with you home for some great Abu Dhabi memories.
Always have a good pair of shoes
We cannot stress enough the importance of having a good pair of shoes while you're exploring a city. When you have a good pair of shoes, you can even walk around the city and explore the spots.
Moreover, even if you're taking another transportation facility, you still need a comfortable pair of shoes so you can locate the stations and be on time.
Talk to locals
The people of Abu Dhabi are friendly and helpful. So, if you ever find yourself wondering where you are, feel free to talk to the locals. But make sure that you're respectful while talking. It's also good to learn some basic Arabic phrases such as Shukran (thank you) to make the locals feel comfortable.
You can also talk to them if you wish to know more about the culture and tradition of Abu DhabiAgain, this will help you get a better insight into the city's life rather than just knowing about the top attractions.
Know the rules and traditions
If you are visiting any new city, it becomes essential that you follow their rules and traditions. So, even though Abu Dhabi is relatively free and liberal, you should still adhere to specific rules. These include:
● Wear modest clothes while visiting mosques.
● Avoid wearing extremely revealing outfits while you're exploring Abu Dhabi.
● Try to avoid drinking or getting drunk when you're in the company of other Emiratis.
● Greet before you start talking to locals.
● Don't initiate a handshake with a person from the opposite gender.
Follow some of these precautions while you're in Abu Dhabi, and you'll have a comfortable journey.
Try out the local food.
Abu Dhabi has amazing restaurants. But, if you find yourself wanting a quick snack while enjoying the city, we highly recommend trying out the street food.
Be it the creamy and mouth-watering Shawarma or the pizza-like Manakkish. There are a lot of street foods that you can consider trying. The best part is that the food stalls are less expensive than luxurious hotels and follow hygiene protocols.
Don't plan much!
Lastly, even though planning is essential, Abu Dhabi is a city spread over a vast expanse. So, don't just limit yourself to the attractions you have planned to visit. Instead, take a local bus or hire a car and explore the city to find some hidden gems!
Final Thoughts
If you know the right way to explore a city like Abu Dhabi, you will indeed have a remarkable journey ahead. Follow some of the tips given above to have an effortless and fun experience in Abu Dhabi! After all, Abu Dhabi is all about making memories and not bad experiences.