Tommy Kono: Google Doodle celebrates American Olympic weightlifter and world champion bodybuilder Tamio Kono's 91st birthday

Google animated Doodle celebrates the 91st birthday of American weightlifter Tamio "Tommy" Kono, a Japanese-American coach, Olympic gold-medalist athlete, and world champion bodybuilder, on June 27, 2021.
Who was Tamio "Tommy" Kono?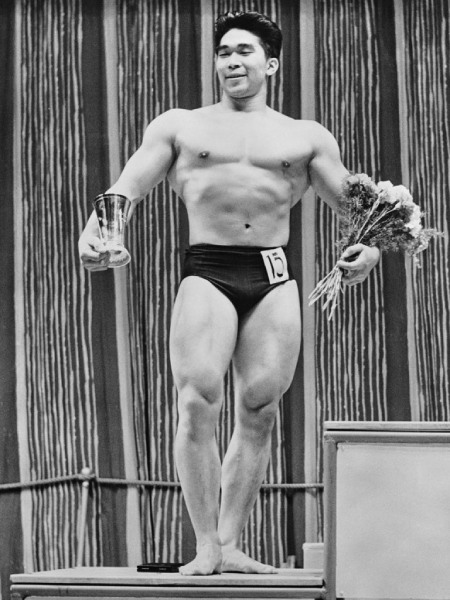 Tamio "Tommy" Kono was born on June 27, 1930, in Sacramento, California, U.S. He is viewed as one of the best weightlifters in United States history.
In 1942, at 12 years old, Tommy and his family, all being of Japanese descent, were moved to one of the United States' Japanese internment camps. Kono and his parents were among the Japanese Americans interned at Tule Lake, California, during World War II. Kono had asthma as a child, yet his health improved in the dry desert air.
While living there, Tommy Kono's neighbors acquainted him with the sport of weightlifting. From that point on, he put his efforts into athletics, at least to some extent as an approach to reinforce his body to make up for his childhood asthma.
Tamio "Tommy" Kono likewise started a weightlifting regimen, and by 1952 he was a mainstay of the U.S. national team. He was especially important to the team due to his clutch performances and his ability to increment and diminishing body weight without critical loss of strength, in this manner empowering him to contend in a few weight classes.
In the years after World War II, Tommy Kono started contending in weightlifting competitions, defeating discrimination to become a critical member of the U.S. national weightlifting team by 1952. In both 1952 and 1956, Kono procured a gold medal for the United States in the Summer Olympics.
In 1952, as a lightweight (weight limit 67.5 kg [149 pounds]), Tommy Kono won a national title and a gold medal at the Olympic Games held in Helsinki, Finland. As a middleweight (weight limit 75 kg [165 pounds]), he took four national titles (1953, 1958–60), a Pan American title (1959), four world titles (1953, 1957–59), and a silver medal at the Rome Olympics (1960). As a light heavyweight (weight limit 82.5 kg [182 pounds]), he procured six national titles (1954–55, 1957, 1961–63), two Pan American titles (1955, 1963), two world titles (1954–55), and an Olympic gold medal in Melbourne, Australia (1956).
Tamio "Tommy" Kono additionally set a world record as a middle heavyweight (weight limit 90 kg [198 pounds]). Throughout winning these titles, Kono set 37 American, 8 Pan American, 7 Olympic, and 26 world records. He is the only weightlifter to establish world records in four separate weight divisions.
Even though referred to essentially as a weightlifter, Tommy Kono likewise won physique (bodybuilding) titles: Mr. World in 1954 and Mr. Universe in 1955, 1957, and 1961. He served as national weightlifting coach for Mexico, West Germany, and the United States for 1968, 1972, and 1976 Olympics, respectively, and from 1987 to 1989 he coached the U.S. Women's World Championship team.
Tamio "Tommy" Kono was inducted into the U.S. Olympic Hall of Fame and the International Weightlifting Hall of Fame. He was appraised the best weightlifter ever in a poll directed under the sponsorship of the International Weightlifting Federation in 1982.
Tommy Kono was a gold medalist at both the 1952 Summer Olympics and 1956 Summer Olympics, and a silver medalist at the 1960 Summer Olympics under coach Bob Hoffman.
Tamio "Tommy" Kono won the World Weightlifting Championships six back-to-back times from 1953 to 1959 and was a three-time Pan American Games champion; in 1955, 1959, and 1963.
During his weightlifting career, Tommy Kono set a total of 26 world records. This fact was made much more amazing by the way that he set records across four different weight classes, something that no other weightlifter has achieved. Hand-in-hand with his weightlifting, Tommy Kono was likewise a successful bodybuilder, winning the Fédération Internationale Haltérophile et Culturiste Mr. Universe titles in 1954, 1955, 1957, and 1961.
Tommy Kono's career reached an unexpected end in 1964 when he suffered a knee injury that kept him from contending in that year's Olympic Games. Nonetheless, he gave his experiences to rising athletes, as a coach to different Olympic teams through 1976. For his contributions to the sport — including the popularization of elbow and knee bands — Tommy Kono was drafted into the Weightlifting Hall of Fame in 1993.
After Tommy Kono's retirement, he turned to coach, taking on the Mexican 1968 Summer Olympics and West German 1972 Summer Olympics weightlifting teams before turning out to be the head coach of the United States Olympic weightlifting team at the 1976 Summer Olympics.
Alongside his weightlifting and bodybuilding titles, Tommy Kono was an eight-time Amateur Athletic Union James E. Sullivan Award finalist, the award offered every year of the top American amateur athlete.
Tamio "Tommy" Kono was likewise one of the first members of the Hawaii Sports Hall of Fame in 1978. In 1990, Kono got the Association of Oldetime Barbell and Strongmen Highest Achievement Award and was drafted into the United States Olympic Hall of Fame.
Tamio "Tommy" Kono died on April 24, 2016, in Honolulu, Hawaii from complications of liver disease, at the age of 85.
In 2005, the International Weightlifting Federation named Tommy Kono the "Lifter of the Century."
Tamio "Tommy" Kono showed up in Universal Newsreel volume 32, number 63, August 6, 1959. He is portrayed as part of a mural situated at 37 West Philadelphia Street in York, Pennsylvania. This mural was done in 2000.
Google Doodle on Tamio "Tommy" Kono's 91st Birthday
On June 27, 2021, Google observes Tamio "Tommy" Kono's 91st Birthday with an animated Doodle.
In the present animated Google Doodle, we see a portrayal of Tommy Kono in action. All the more explicitly, he plays out the "clean and jerk" — a move that includes lifting a barbell and holding it straightforwardly overhead with straight arms and legs. To make it a proper Google Doodle, each side of the barbell has three weight plates, suitably colored and named with a letter of "Google."
Over on Google's official Doodle blog, you can discover interesting insights into the true man behind the athlete, as well as an interview with Doodle's artist, Shanti Rittgers.