Top 5 Reasons Why You Need A Quality Online Rental Booking Platform for Your Party Rental Business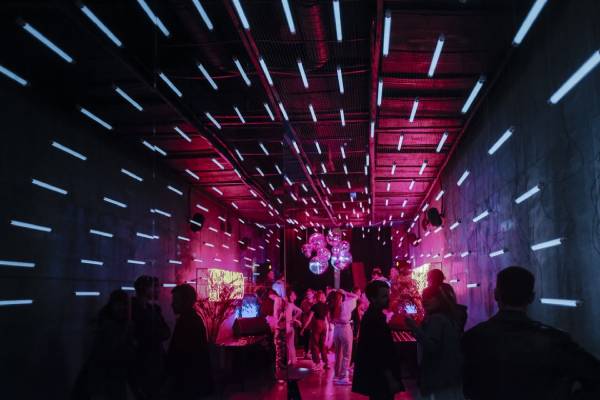 When you are running a party rental firm, rental inventory management should be your top priority. By making the right inventory management moves, you will be able to save a lot of bucks and at the same time get good returns.
Managing a large quantity of party rental equipment, tableware, furniture, spare, and utensils is not simple. Other party items like party speakers, tents, stages, and flooring need equal focus and attention.
If you are in the party rental business, using the right party rental platform can help. It simplifies the entire business process and makes your task lots easier. Starting from making reservations, drafting price quotes to book orders; the tool does plenty of tasks.
The Significance of Online inventory Management
When you have a dedicated online app that manages your inventory, it makes your task simple. The app also comes with an easy-to-read product catalog with an estimated cost for each item.
You also get an online calendar to check your inventory from time to time and mark big days ahead of their schedules. The online rental booking software also lets you know which items have been already rented out and which are in your inventory.
Quote Accurate Price to Your Customers for Upcoming Events
Offering the right estimates to customers for their parties and events is important. Using the right party rental platform like Reservety can help you provide an accurate estimate to your customers and even simplified invoices too.
Starting from document layout, invoice styling, to calculating the estimated cost for any parties or events, such a software tool can be helpful to party rental business owners to focus on customer services while the party rental booking software looks into other aspects of your day-to-day business affairs.
Make The Best Use of Its Reporting Feature
Considering the huge amount of data that a business owner has to keep track of, having a dedicated software tool can give them peace of mind. You can use its reporting feature to get an accurate analysis of all party rental items—rented out, in-store, or the ones that are about to get repaired/ replaced. Getting a real-time business report helps you strategize your business goals accordingly.
The Rental Order Management and Analysis
The party rental companies manage several events, parties, seminars, and other occasions. They cater to several customers based on their requirements, but not having the right party rental software can make it difficult.
Overbooking is not a good idea as it may hamper one's reputation in the market. Using the right app can help you streamline your staff, inventory, and tools. Efficient management can also help you enhance brand value and get more clients. You can learn more about how to attract new customers to your party rental business here.
A Hassle-free Booking Process
Party rental software facilitates hassle-free order booking directly from your business website. Just integrate the software into your website and see how you can easily grow your business.
It helps you in booking orders, arranging customers' data, and sending the right invoices to them. It saves a lot of time, money, and effort, which you could now use towards improving the quality of your products and services.
Conclusion
Starting from a party rental business owner to customers, everyone wants hassle-free interaction without any distraction or mess.
Integrating the right software into your business is the right decision. It can perform plenty of tasks flawlessly without your interventions—event scheduling, renting out party equipment, sending invoices to each customer, keeping track of party rental equipment, and much more.