Top 6 Excellent Budget-Friendly Places to Stay in New York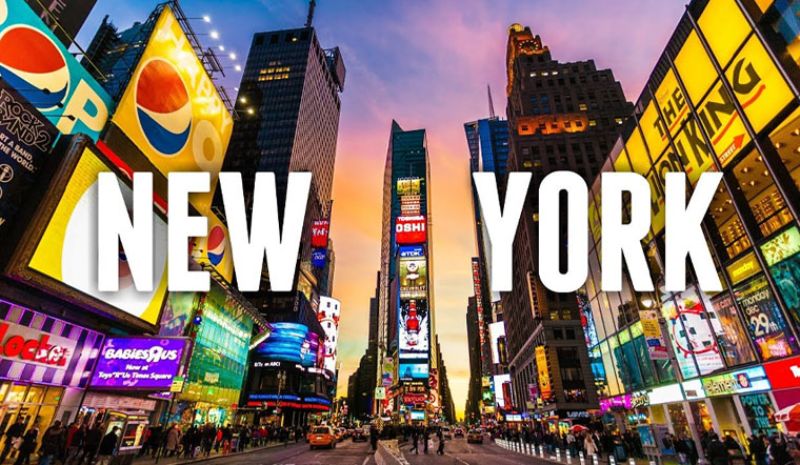 You shouldn't have worried that an inexpensive vacation would become unattainable due to the new Airbnb rules imposed on New York City's super hosts. As Tamara Hinson notes, there are still several places in New York where thrifty tourists can have a great time in the Big Apple.
The idea that visiting New York City requires spending outrageous amounts of money is untrue. First off, a lot of its attractions provide free admission on specific days (usually Mondays, but check the relevant website for more details). Moreover, traveling from point A to point B can be surprisingly affordable thanks to the inexpensive, user-friendly public transportation system, which also includes the free Staten Island ferry. The variety of neighborhoods in New York that serve as excellent starting points for exploration is another advantage of the city's accessibility. For this reason, we've determined that it's time to highlight six fantastic locations from which to explore the Big Apple.
The Bronx
The Bronx has many claims to fame, including being the location of one of the biggest baseball stadiums in the world and the home field of the Yankees. It's also one of the most affordable areas to stay in New York. Not only is this the place where baseball player Babe Ruth rose to fame, but hip-hop, which will celebrate its 50th anniversary in 2023, is said to have originated here. Travelers watching their pennies will love this location because it's only 8 km from the heart of Manhattan, easily reachable by metro or taxi. Stay at the Opera House Hotel in South Bronx, which is conveniently close to the Yankees baseball stadium.
Once the Bronx Opera House, this stunning historical building featured performances by the Marx Brothers, Lionel Barrymore, and Harry Houdini, among many others (be sure to check out the reprinted performance reviews that line the hotel's corridors). Don't forget to visit the Bronx Brewery, which has some of the best craft beers in New York, a gorgeous taproom, and a beer garden covered in murals. Oh, and Gasket the brewery cat lives there. What more might you ask for?
Little Italy
Little Italy, a vibrant neighborhood in Lower Manhattan that is well-liked by foodies, is tiny but perfectly formed. Though there's plenty of other delectable Italian food available, these are some of the city's best pizzerias. We suggest Di Palo's Fine Foods, a fifth-generation deli with a focus on smoked hams and Italian cheeses (ask for a free sample without hesitation). Before packing for a picnic in Central Park, make sure you have everything you need. Little Italy is only a 20-minute metro ride away from the city's most well-known green area. When you check into the Nolitan Hotel, you'll receive free bike rental, with rates as low as NZ$342 per night.
Queens
To be clear, Queens is a very large borough with, in fact, more neighborhoods than any other, with ninety-one. With over 138 languages spoken there, it holds the Guinness World Record for being the most ethnically diverse area in New York. However, it's also a haven for culture vultures. Highlights include the riverside Socrates Sculpture Park, which features a constantly rotating selection of spectacular art installations, the Museum of the Moving Image (free admission on Thursdays), and the Noguchi Museum, which honors the late American landscape artist Isamu Noguchi. There is a lot of green space here as well. 
Two of our favorite places to visit are Flushing Meadows–Corona Park, the fourth-largest public park in New York City, and Queens Botanical Garden, which is free to enter between November and March. Want to hang ten? The only two surf beaches in New York are located in the Rockaways neighborhood of Queens. Although we have a soft spot for The Local, a funky hostel in the Long Island City neighborhood, known for its bustling nightlife, riverside parks, and contemporary art museums, you can base yourself in any of Queens' neighborhoods and still have easy access to downtown New York thanks to the vast network of metro routes.
Staten Island
Tempted to purchase a ticket for one of those expensive ferry cruises where you have to pay a lot of money for an audio guide that has been recorded and is played through a squeaky, well-worn headset? Instead, save your money and take the Staten Island Ferry, which is bright orange and, most importantly, free. And after you've taken in the amazing views of Manhattan, don't rush to return. With sixty neighborhoods, Staten Island could make an excellent starting point for exploring Manhattan and the surrounding area, but there are also many reasons to remain in one place.
Great places to satisfy your historical fix include the National Lighthouse Museum (adults pay NZ$12, children under 12 go free), Conference House (where Ben Franklin and John Adams attempted to negotiate peace with the British in 1776), and Alice Austen House (the former residence of Alice Austen, the feminist and photographer born in the mid-1800s, who is reputed to have been the first woman on Staten Island to own a car).
The island is well-known for its verdant areas as well. Not interested in battling with the selfie sticks in Central Park? Remain on Staten Island and take advantage of the hiking trails, wetlands, and forests that are connected by the Staten Island Greenbelt. Stay at the Fairfield Inn & Suites by Marriott New York Staten Island to get the best of both worlds: the Staten Island Mall, St. George Theatre, and Staten Island Zoo are all just a short stroll away, and there's a free shuttle to the ferry terminal. Starting at NZ$235, double rooms come with breakfast.
Brooklyn
Though it's important to remember that Brooklyn is home to over two million people and has many neighborhoods that serve as excellent bases, it's difficult to find a more awesome 'hood than this one. It's another fantastic destination for foodies: Flatbush, home to the only Little Caribbean in the world, has some of the best Caribbean food in New York, and the Fort Greene neighborhood is well-known for its diversity. Before taking a leisurely stroll along the brownstone-lined avenues, you can savor reasonably priced food at a fantastic deli. There are also some excellent bars in Brooklyn. Red Hook, a waterfront neighborhood with bars and whisky distilleries lining cobblestone streets, is one of our favorite places to have a drink.
Sunny's Bar, which first opened its doors in 1890, is a great place to toast New York. After that, stop by Steve's Authentic Key Lime Pie store to pick up a pie to go (they sell them for about $12) and then proceed to Louis Valentino Jr. Park nearby to see the Statue of Liberty up close. At Brooklyn's Condor Hotel, rooms with kitchenettes that include microwaves and refrigerators start at about NZ$265 per night. Put another way, you can eat in and have plenty of extra cash to spend at some of Brooklyn's best eateries and bars. We recommend treating yourself to an afternoon at the Williamsburg Hotel, which is well-known for its weekend jazz brunches and is located in the same neighborhood.
Flatiron district, Manhattan
This stunning midtown Manhattan neighborhood, known for the enormous number of Beaux Arts buildings that line its streets, never lacks eye candy. If you want to stay in Manhattan but don't want to sell your kidney to do it, this is a great place to be because a lot of super-hip but reasonably-priced hostels and hotels have opened up here in recent years. You'll be happy to learn that four and five-star hotels here are significantly less expensive if you're in the mood for luxury than in places like Soho and Central Park.
One excellent example is the four-star hotel Freehand New York, where rooms are covered in murals created by local Bard College art students. With rooms starting at just NZ$200 per night, there's no shortage of events on the calendar, including rooftop parties and DJ sets. There are lots of opportunities to meet other travelers during the happy hours every day.
Little Island, a nearby public park that rises out of the water about 60 feet off Manhattan's West Side, is a great place to have some free fun. Walkways connect it to the mainland. Standing on 132 sculptural concrete pillars of various heights, the structure is reminiscent of something out of space. The end product is a multi-level, undulating park that almost seems to rise and fall with the tide.
Highlights include 350 different types of plants, trees, and shrubs; there's also a 687-seat amphitheater, a lawn area ideal for picnics, and what may be the coolest instrument in the world: you can make piano-like sounds by stepping on metal plates buried in the ground close to the park's entrance.