Top reasons why you are refused credit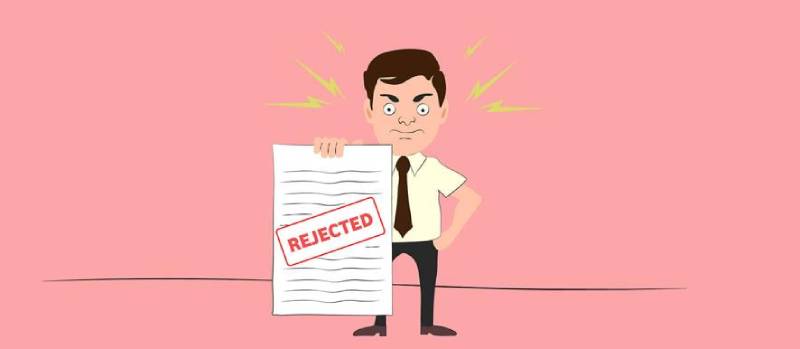 The bank or the loan provider will be the one that will decide if they will accept your loan or not. Getting your personal loan application rejected can waste a lot of your money and time. Therefore, you need to learn about the right procedure for getting your loan approved. In this article, we are going to discuss several reasons why banks or loan providers may reject your loan application. By knowing some of these reasons, you can learn about how you can increase the chance of getting your loan application approved.
Common Reasons Why Your Loan Application Are Rejected
a. Insufficient income
This is the most common reason why your loan application can be rejected. Banks will reject your application if your regular income cannot sustain the monthly loan repayment. You have to meet the minimum annual and also monthly income requirements before your loan application can be approved. You have to check the minimum income requirement before you decide to file your loan application. For example, when you want to apply for the Citibank personal loan, you need to have at least PHP 250,000 annual income for getting qualified for your personal loan application.
b. Unstable employment record
Having the minimum income requirement doesn't guarantee that you will get your loan application approved. Many banks also require minimum employment tenure. They need to have assurance that the borrowers can sustain the loan repayments for the entire loan term. Most banks require you to be employed for at least one year. Do your best to maintain your job or get a steady source of income before you try to apply for getting a personal loan in the Philippines.
c. Request a higher amount than you can actually repay
When you are going to get your loan application approved quickly, you can calculate the total amount of money that you can pay every month. When you ask for too much, your loan application can be rejected. It is a good idea for you to use the online loan calculator for finding out the personal loan interest and also the monthly payment. It allows you to check on how much you can borrow after you calculate your total income every month. Finding the right loan amount will increase your chance of getting your loan application approved.
d. Bad credit score
Most banks and loan providers will take a look at your credit score before approving your loan application. Although you have a high salary and stable job, you may get your loan application rejected when your credit score is pretty low. Bank will look at your credit history for determining if you are worth lending money to. It will reflect your past behavior as a borrower. You need to understand that any errors in credit reports will cause the credit score to drop. Check your credit score and credit report for checking any errors. You have to clear out your bad records before you start your loan application.
Mikka Montero, financial journalist from the Philippines working in the service at AllTheBestLoans, points out that the better your credit rating, the better your chances of being approved for a loan.
e. Having too much debt
This is another common reason why many banks can reject your loan application. If you have a lot of debts in your account, it is recommended for you delay your loan application. Once the bank finds out that your debt is too high compared to your regular income, your loan application can be denied immediately. If you want to avoid getting any financial burden, you can keep the debt-to-income ratio pretty low. The recommended score will be around 12% or lower. You can divide the total monthly payment by the gross monthly income.
f. Incomplete and inconsistent details in your application
A simple mistake on the application form can ruin your chance of getting loan approval. Therefore, you have to double-check all details that you will include on your application form. Most banks will need to ensure the completeness and consistency of the financial and personal information from the borrowers. If they cannot verify your data, the loan application will be delayed or rejected. Always stay alert for any follow-up calls from the lenders or the banks for the data verification. Don't forget to include the active phone number that allows them to contact you at any time they want to process your loan application.