Unised International – Early Childhood Education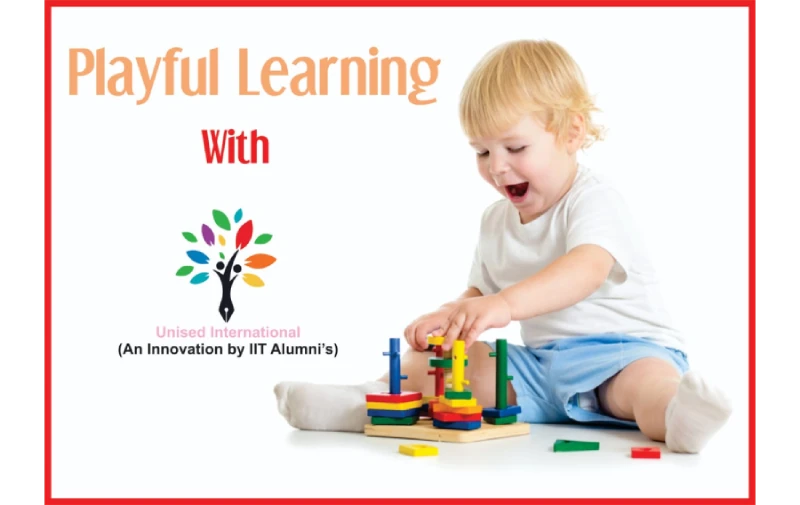 Is early learning necessary? The answer is Yes. That's why unised International came up with the idea of revamping child's education in India
by making it future. Studies show that high-quality education early in child's life leads to continued success later in school and leads to better well-rounded emotionally and socially. Early education lasts till the age of eight as child undergoes the most rapid growth and development during this phase. Their brain develop faster than any other point in their lives, so these years are critical.
Young children require special attention. Their upbringing will be constructing their mindset, behaviour and other major traits. As a teacher, you could be one of the first adults a child has interacted with outside of his or her own family. Their needs are unique and one must be aware of this. Separation from their parents will be difficult for them and you must help them through this transition.
As their needs are special, a teacher must have to be creative in such a way that the context is adaptable by the child. Sometimes, the teacher might have to place herself in students' shoes to make child understand the scenerio.
High-level of early child education is necessary as children establishes a large number of connections at this age. They explore themselves as a human being and start to gain knowledge about their body and tastes. They start to work upon their personality and the language to communicate. They realise the importance to socialize with other children and the ways to do it.
Studies showed that children provided with early education come out as bright individuals than others. They show the traits of freer and independent behaviour. They start to manage fear in unfamiliar situations more efficiently. They are confident enough to prepare for school stage that deserves even greater demand. Children learn best when they are not pushed too hard. Involvement of parents is necessary but too much involvement restricts child's actions.
Socialization takes root in early education. When young ones are sent to school away from family in a safe environment they start to sow the seeds of socialization and friendship in young minds. This helps to remove shyness and increase self-confidence.
During this phase, they start to share, co-operate and taking their turns. If creative and fun ways are used to teach them, they will develop a hunger for lifelong learning. This enthusiasm for learning will remain with them for their entire lives which may prove fruitful.
Hence for increasing the quality of the education of your child, ensure early childhood education and make sure that they start early to minimize the problems in the near future.