What is the Loki Season 2 All Episode Schedule? Date, Cast, and Information about How to Watch the MCU Series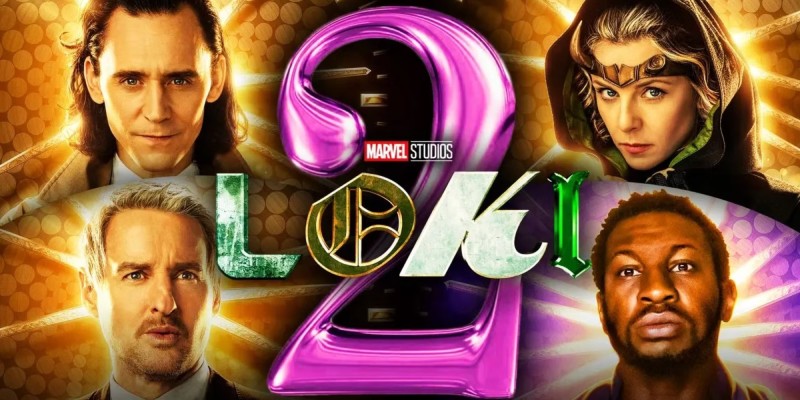 You needn't worry about the sacred timeline's preservation because Loki, the wily trickster god of Marvel, will be there to fix it. at least for another season.
Fans have been speculating on how the Time Variance Authority changed after Loki's return from the End of Time since "Loki" ended its first season on a cliffhanger.
Starting on Thursday, the second season will return to Disney+ for a six-episode run. For the following six weeks, new episodes will air every Thursday.
What you need to know about Loki's second season, including how to watch, is detailed below:
What has 'Loki' actor Tom Hiddleston said about the season 2?
According to Marvel, when asked about the show after the premiere conclusion, Tom Hiddleston expressed excitement about the "ability to have another go at this."
"I want to say thank you to the audience because without the audience, we wouldn't be able to make a Season 2," he said. "I hope Season 1 was full of surprises. And I think Season 2 will be full of even more."
Who will return for Loki Season 2?
The stakes for the title character in "Loki" are too high for Tom Hiddleston to walk away at this point. Without a diverse group of characters, a plot cannot progress.
Here's who will return:
Mobius played by Owen Wilson
Hunter B-15 played by Wunmi Mosaku
Ravonna Renslayer played by Gugu Mbatha-Raw
Miss Minutes voiced by Tara Strong
"Loki" rookie Hunter X-5 played by Rafael Casal 
Sylvie played by Sophia Di Martino 
End of Time and Victor Timely played by Jonathan Majors 
Getting to know new characters is the nicest part of a new season. In "Indiana Jones and the Temple of Doom" and "Everything Everywhere All At Once," Oscar winner Ke Huy Quan will play O.B., an IT specialist for the Time Variance Authority.
When will 'Loki' Season 2 debut?
On Thursday, October 5 at 9 p.m. EDT/6 p.m. PDT, the second phase of Loki's journey will launch exclusively on Disney+.
What is the 'Loki' Season 2 episode schedule?
The next six weeks' worth of "Loki" episodes will air every Thursday, with the final episode airing on November 9th.
The series will come to an end the day before "The Marvels" hits theaters the next day. Brie Larson and Park Seo-Joon will also appear in the movie.
Here's the weekly breakdown:
Episode 1 – Oct. 5
Episode 2 – Oct. 12
Episode 3 – Oct. 19
Episode 4 – Oct. 26
Episode 5 – Nov. 2
Episode 6 – Nov. 9