Release Date of 'Masters of the Air', a WWII Television Series by Steven Spielberg and Tom Hanks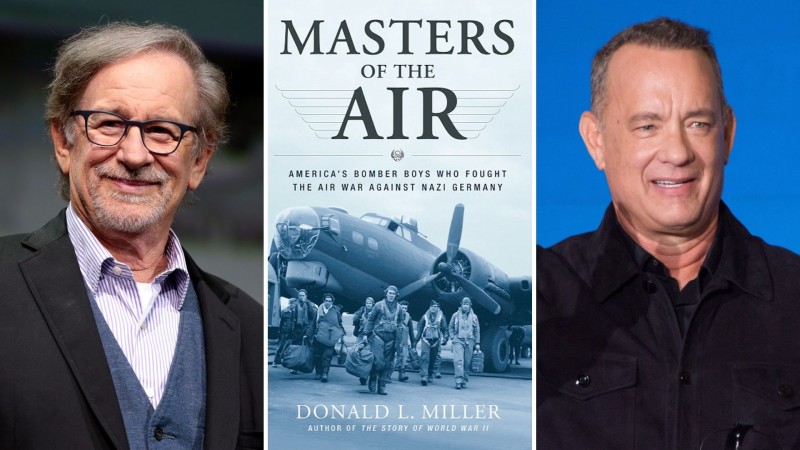 The third installment of the Steven Spielberg and Tom Hanks-starring World War II trilogy, "Masters of the Air," which follows "Band of Brothers" and "The Pacific," has finally been given a release date, according to Apple TV+.
The Oscar-nominated Austin Butler ("Elvis") and Barry Keoghan ("The Banshees of Inisherin") feature in the nine-episode miniseries, which is scheduled to premiere on January 26, 2024, with a two-episode debut. Thereafter, one episode will air each week until March 15, 2024.
Based on Donald L. Miller's book of the same name, "Masters of the Air" tells the story of American bomber pilots of the Eighth Air Force's 100th Bomb Group, also known as the Bloody Hundredth, who repeatedly risked flying at 25,000 feet in frigid temperatures — in broad daylight — to bring the fight to Hitler's doorstep.
The only engagements fought by the Allies inside Nazi Germany's boundaries took place over three years, from 1942 to 1945, during which the Eighth's Flying Fortresses made death-defying bombing missions over cities including Berlin, Dresden, and Hanover.
Yet the missions turned out to be fatal. It was so dangerous that only one out of every four B-17 crew members had a chance of surviving the 25 missions needed to finish a tour.
Because of the B-17's remarkable range, daylight bombing runs over Germany had to be conducted without fighter escorts until the P-51 Mustang entered the air war over Europe in 1944, leaving inexperienced B-17 crews to face off against more skilled Luftwaffe German pilots.
The Eighth's attempt to free Europe from the Third Reich's grasp—which involved dropping 697,000 tons of bombs—proved to be incredibly expensive. Over 47,000 of the 115,000 U.S. Army Air Force casualties by the end of the war came from the Eighth.
"When we were preparing to go overseas our commanding officer called us together and said, 'Look at the man on either side of you. Only one of you will be coming back. You're all going to be killed and you might as well accept it,'" World War II B-17 bomber pilot John "Lucky" Luckadoo told Military Times. "That was the mindset that we were supposed to take into combat. That our chances of coming back were so minimal that we should accept our fate and just do the best that we could, for as long as we could. … The sheer terror that we confronted was so devastating that it left a mark on us for life."
HBO initially announced that "Masters of the Air" would be developed back in January 2013, however, delays and financial constraints forced the cancellation of the project. Filming was again postponed in 2020 as a result of COVID-19 limitations after being eventually picked up as an Apple TV+ production.
But the long wait has now ended.
Four of the nine episodes were directed by Cary Fukunaga, the Emmy-winning director of HBO's "True Detective," which received critical acclaim for its outstanding debut season.
John Orloff, who wrote "Band of Brothers" and worked as a consultant on "The Pacific," will collaborate once more with Spielberg and Hanks on the series.