The Fall of the House of Usher, a New Horror Series, Debuts on Netflix on October 12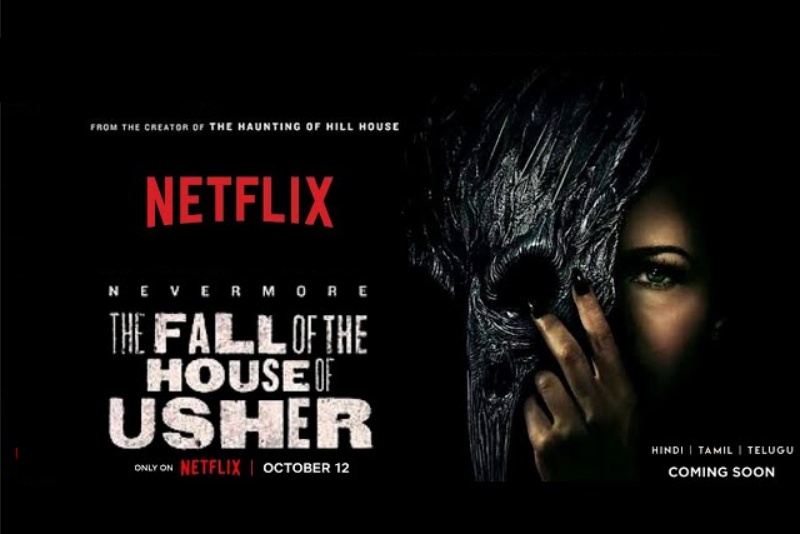 The Fall of the House of Usher, a new horror series from The Haunting of Hill House and Midnight Mass creator Mike Flanagan, debuted its first teaser on Netflix on Tuesday, and it already appears to be a must-watch on anyone's Halloween horror watchlist.
The Fall of the House of Usher follows Roderick (Bruce Greenwood) and Madeline Usher (Mary McDonnell), the co-CEOs of a dishonest pharmaceutical conglomerate and the respective heads of an equally dishonest and affluent family, and is loosely based on the 1839 short story and other various works of Edgar Allan Poe.
In the shape of Verna (Carla Guigno), a mysterious woman with firsthand knowledge of Ushers and their vices, Roderick is forced to confront the long-buried sins of his family's past after the Usher clan is plagued by a spate of grisly and inexplicable deaths.
The Fall of the House of Usher, the most recent project to result from Flanagan's partnership with Netflix, has nothing whatsoever to do with any of the showrunner's earlier works and is instead meant to be a stand-alone series.
"It's the closest I will get to Giallo," Flanagan said in an interview with The Wrap. "It's wild. It is colorful and dark and blood-soaked and wicked and funny, and aggressive and scary and hilarious. I've never gotten to work on anything like it. We left everything on the field with it, and it's just bombastic fun."
The Fall of the House of Usher is being marketed as a one-and-done limited series with eight episodes, so disgruntled fans of The Midnight Club, which was axed by Netflix last December, need not fear suffering the same fate. Several of Flanagan's former coworkers, including Carl Lumbly (Doctor Sleep), T'Nia Miller (The Haunting of Bly Manor), Rahul Kohli (The Haunting of Bly Manor, Midnight Mass), and others, return in the series along with some fresh talent, most notably Mark Hamill who plays Arthur Pym, a Roderick Usher advisor.
Netflix will debut The Fall of the House of Usher on October 12.