Who is Jake Sitlani? Learn how he is inspiring the aspiring content creators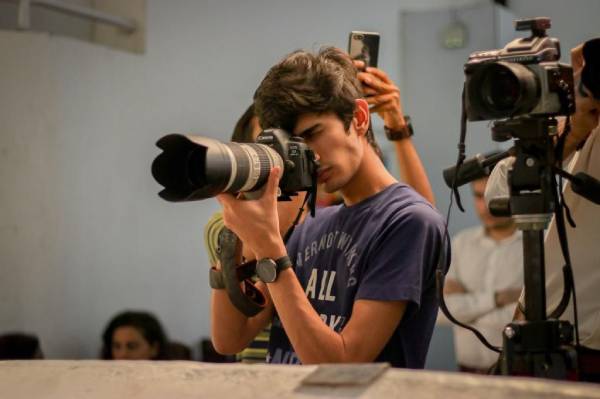 Jake Sitlani is known for his fun and highly relatable reels made on Instagram on the life of common people. He loves being connected to people all over the world with his videos in the attire of female and Desi mom and dad with an initiative to break the gender & social norms. He is the founder of "Crash boom Bang" that provides social media management and digital content creation services. Jake creates humorous, and creative informational content with a diverse range of topics that include social awareness that makes the constant growth of his channel with a joy to watch. Jake Sitlani's recent viral video on social experiment of 'Going out and buying Condoms dressed as a woman in India' has taken the Internet by storm.
Being a Digital content creator may seem like fun but it takes hard work, determination and consistency to curate such content that makes them recognized and helps them reach greater heights. Jake Sitlani's exceptional talent keeps his audience engaged and hooked into through his fun and engaging videos. The arrival of pandemic made the people all around the globe turned to the social media platforms as a social butterfly only to seek entertainment. This made the global video streaming platforms like Instagram, Facebook and You Tube a growing tribe for the digital content creators.
Jake Sitlani is widely known to be in the fashion with his relatable authentic content centered around the realities of the common man, and common people and their awful activities presented on a lighter note at large is making himself one of the leading names in the content creation space. With 100K followers on Instagram and 72.4k subscribers on You Tube Jake has created the best space for his audience for a good laugh. When humor comedy is concerned Jake's Instagram reels has it all. His ongoing success and popularity continue to surge from a variety of comedy, Vlogs and hilarious reels. He has become one of the brightest star in the sphere of content creation that has brought him the attention of media.
In the words of Jake "I feel so glad for the love and support of my audience. I am out of my words to express my feelings that people love my contents and getting inspired with what I do"
Instagram reels had changed Jake's life and he had enjoyed a steady climb as a video content creator when his first Instagram reel in 2020 had hit 2.1 million views within 12 hours. Needless to mention, social media platforms comprises of an ocean of talented creators and Jake is one of them to learn from, get inspired by and laugh with. His hilarious content based on real practical facts never fail to make his audience laugh.
Learn more about Jake's YouTube channel – https://youtube.com/c/JakeSitlani
You can explore his recent viral video on You Tube- https://youtu.be/24Lo7lEsJxE
Instagram – @ jakesitlani.