YouTube Music's Podcast Player vs Google Podcasts: What is the Difference as Google Podcasts Will Shutdown in 2024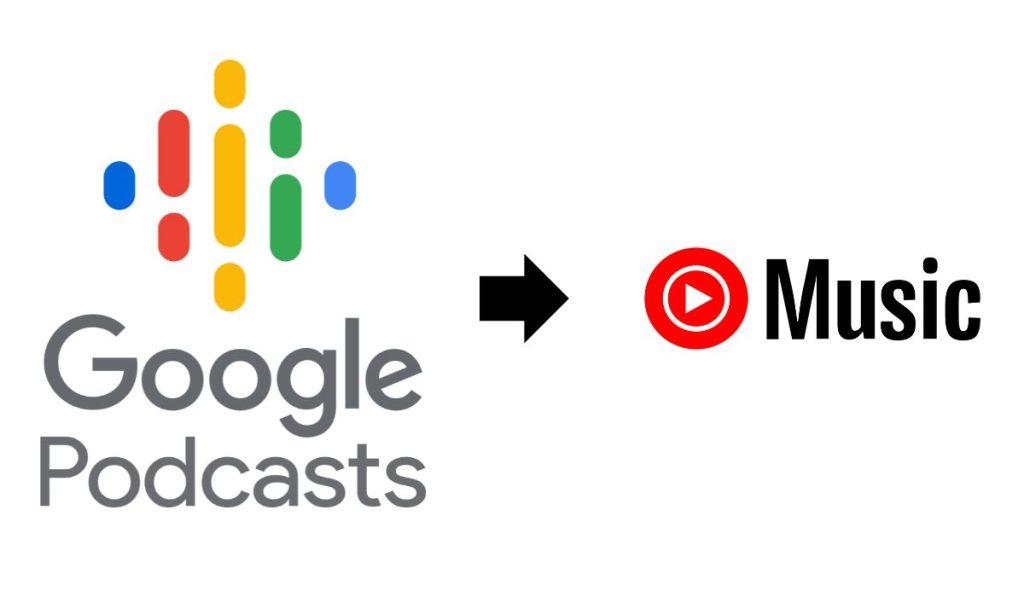 Google is retiring Google Podcasts in favor of YouTube Music as its new centralized podcast destination. The shutdown will take place in 2024. As of 2024, YouTube Music will replace Google Podcasts as the only podcasting software and service offered by Google.
Today, Google stated that "discontinuing Google Podcasts" sometime around 2024. This will include a variety of upgrades for podcasts in YouTube Music, including full global distribution before the end of 2023. Right now, it's accessible in Latin America, Canada, and the United States.
Today, Google announced that it would stop offering Google Podcasts in favor of YouTube Music, which would serve as the company's "centralized podcast destination."
Although the company hasn't provided a specific shutdown date just yet, it has stated that it will occur somewhere in 2024. Up until that time, Google Podcasts will continue to operate regularly.
The simplicity and widespread accessibility of Google Podcasts on Android (through the Google Search app) were two of its main advantages.
Your current subscriptions from Google Podcasts will be transferred using a "simple migration tool". Notably, podcasts via RSS feeds will be able to be added to YouTube Music, "including shows not currently hosted by YouTube." As an alternative to YTM, Google will also offer an "OPML file of their show subscriptions" that can be used with other podcast players.
Regarding podcasters, YouTube will permit RSS uploads rather than requiring a video version.
In the upcoming weeks and months, Google will take the next step, "gather feedback to make the migration process from Google Podcasts to YouTube Music as simple and easy as possible."
Google Podcasts will continue to function shortly.
According to the company, it recognizes the potential of podcasts and notes that spoken audio is a rapidly expanding medium. Many podcasters use YouTube to upload video versions of their content in addition to audio-only content. Therefore, it made sense for the company to incorporate podcasts into its YouTube Music app, which focuses on music. Google Podcasts found itself in an awkward position as soon as Google introduced this to YouTube Music, leading many to speculate that it might replace Podcasts in favor of YouTube Music. That is precisely what is taking place.
Google pledges to minimize the agony of the transition. Users of Google Podcasts will receive a simple tool that will enable them to move their content to YouTube Music. Additionally, users will now be able to subscribe to podcasts in YouTube Music via RSS feeds, something that is currently sorely lacking as the app practically only supports podcasts that have been uploaded to YouTube. Podcasts should be accessible to all YouTube Music users before the transition. It's still restricted to a few areas as of right now.
If you don't want to use YouTube Music, Google says you can switch to a new platform entirely by downloading an OPML file containing your subscriptions.
Fans will still have access to YouTube, YouTube Music, and Google Podcasts for the time being because nothing is changing. To maintain our commitment to open communication with our users and podcasters, we will have additional information to offer about this process in the months to come.
In general, Google will be "increasing [its] investment in the podcast experience on YouTube Music in 2024 — making it a better overall destination for fans and podcasters alike with YouTube-only capabilities across community, discovery, and audio/visual switching."
YouTube Music's podcast player vs. Google Podcasts
Although you might believe that podcasts would become a paid service thanks to YouTube Music, you can access and download podcasts for free on the platform. Although music is also available for free with advertisements, downloading tracks, and uninterrupted listening requires a YouTube Music Premium or YouTube Premium subscription.
Google also cites independent studies in support of its choice. Approximately 23% of weekly podcast consumers in the US claim that YouTube is their most used service, compared to just 4% for Google Podcasts, according to Edison. The research refers to "YouTube" rather than "YouTube Music"; we presume that both services are intended.
Google says it will contact users in the upcoming months to get feedback on how the changeover should go, and "once we feel the migration tools are ready, we'll release them along with clear guidelines on how they work."
You're in luck if you don't trust Google to handle this process—we wouldn't blame you given the challenging switch from Google Play Music to YouTube Music and the failed attempts to move Nest accounts to Google Home. On Android, there are several excellent podcast apps to choose from, many of them independent of larger corporations.