10 Event Ideas to Boost Productivity and Build Community in a Coworking Space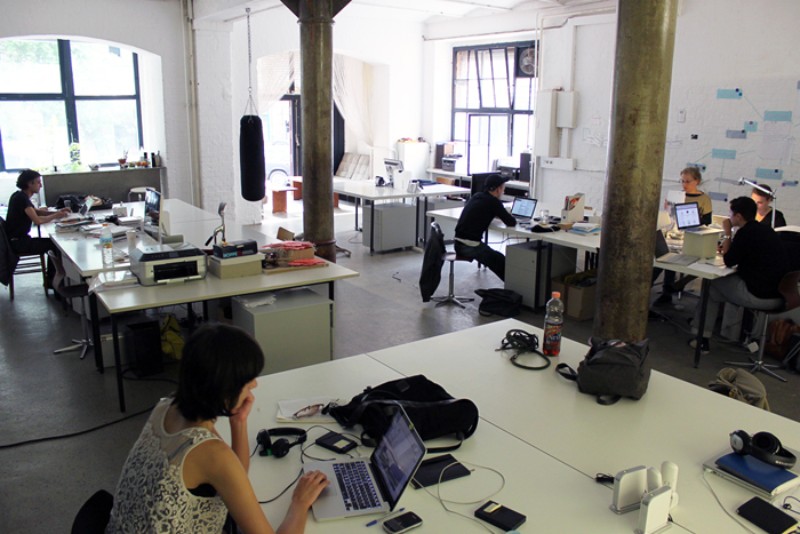 The way we do business is very different from what it used to be. A few years ago, business leaders thought that to be efficient, workers needed to focus on the next task in their office. However, past years of remote work experience did not negate the aforementioned fact, while Covid-19 certainly did. Since we live in a digital age connected by the internet, everyone can work from wherever they want. This fact has led to the emergence of collaborative environments such as co-working spaces that provide practical and productive "offices" for all remote workers, freelancers, and start-ups. A workspace can be a place where people can organize events that will increase morale and productivity among their workers and build a strong community. If you're planning to use a co-working space as an event venue, here are some ideas that will fit perfectly in such a space.
Product Launch Party
If your company has a new product, website, or campaign, your local coworking space can be perfect for a launch party if you use the proper health, safety, and crowd control techniques. Your team will love the change of environment, but they'll also get the chance to meet independent workers with innovative ideas. As a result, you will infuse your workforce with new ideas and energy, and gain awareness from freelancers with good connections.
Hackathons
If you're in software development, design, project management, or anything similar, you can always throw a hackathon in your colleagues' space (preferably open, so outsiders can join). It can not only showcase their talent to your team but also awaken the lost motivation. Working together as a team in a small space is a great way to build trust and expand the circle of technology among your people. Just remember to advertise your coworking space event so people actually show up!
Panel discussion
If you have an audience of workers interested in learning more about various useful topics, you can always host a panel discussion with experts in the field to discuss hot and trending topics in the industry. Not only does this program promote development and learning, but it also improves motivation and drives attendance, so it's a great idea that will benefit everyone.
Creative morning
Creative mornings are perfect events for design lovers and other creative people. Once a month, you can organize a brainstorming event where interested people can share ideas, solve problems and come up with great new things. Your co-working space will serve as the perfect place for many people who need a second away from their regular workplace. Companies will love to send their employees to these events because the most effective way to get the creative juices flowing is through a change of environment and exposure to new people.
Leadership Workshop
Managers are people who need to know how to take initiative and make important decisions that drive the performance of their company. So, conducting a leadership workshop can help many learn how to correct the mistakes they are making and improve their existing skills. All attendees will leave your event complete
Book Club
Your coworking space doesn't have to be 100% business 100% of the time. You can encourage relationships between different groups of people by organizing book club events with debate sessions. Whatever book you choose (related or unrelated to business, design, or anything business-based), your book club will create a great habit of reading, learning, and debating on a variety of topics.
Game nights
Like book clubs, game nights offer a fun break from the routine that can build camaraderie, hone a variety of skills, and bring lots of laughter into everyone's lives. Open Game Nights encourage people to get together with people outside of their regular work and share thoughts, ideas, and fears in an informal setting.
Most corporate events involve formal settings, professional manners, and serious discussions. While this isn't a bad idea, workers need time away from their office where they can meet and meet new like-minded people while learning and networking. In many ways, coworking programs offer just that a break from daily activities that will also improve one's motivation, productivity, and performance. So, don't hesitate to host multiple events in your coworking space (once larger gatherings are safe again) and you'll be doing everyone involved a big favor.
Monthly Classes
What knowledge and skills do your members need? Small business accounting? Social media marketing? Public discussion? Coordinate with a local expert (perhaps one of your members!) to offer a series of monthly classes.
Fuck Up Nights
Inviting entrepreneurs to share their failures, let start-ups learn from others' mistakes, in a way that's not so painful and expensive.
Fun Breaks
Each co-working space has fun zones where members can play ping pong, foosball, and video games. They regularly gather crowds. You can organize contests to make member breaks even more exciting.
Visit Economist Panda to get answers to all your market research questions plus they are all answered by research experts, surveyors, market research analysts, and customers or potential customers.