2019 Romania T20 Cup – Schedule, Fixtures and Team Squads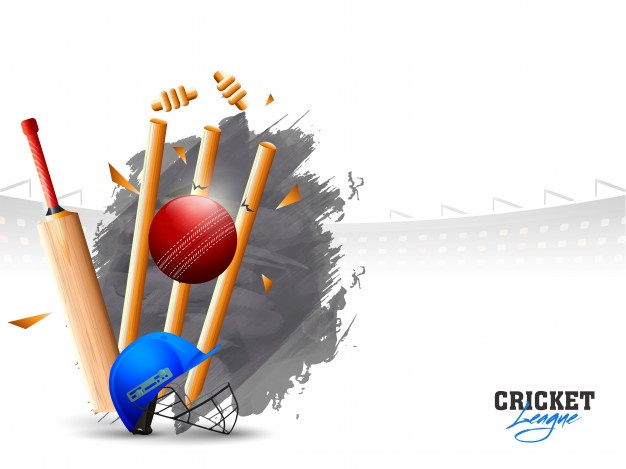 The 2019 Romania T20 Cup, likewise referred to as the Continental Cricket Cup, is a Twenty20 International (T20I) cricket competition as of now being held in Romania between 29 August and 1 September 2019.
The format was initially to be two groups of three teams played over the first two days, trailed by a series of play-off matches. In any case, after Russia pulled back two days before the competition, the format was changed to a single round-robin stage followed by a final. The participating teams are hosts Romania, alongside Austria, Czech Republic, Luxembourg and Turkey. All five teams will play their first matches with T20I status during this competition, following the decision of the ICC to grant full Twenty20 International status to all of its individuals from 1 January 2019. Romania won the past edition in 2018.
2019 Romania T20 Cup Fixtures
| | | | |
| --- | --- | --- | --- |
| Date | Time | Matchups | Venue |
| Thu, Aug 29 | 06:00 GMT | Romania vs Austria, Match 1 | Moara Vlasiei Cricket Ground, Ilfov County |
| Thu, Aug 29 | 09:15 GMT | Luxembourg vs Turkey, Match 2 | Moara Vlasiei Cricket Ground, Ilfov County |
| Thu, Aug 29 | 12:30 GMT | Romania vs Turkey, Match 3 | Moara Vlasiei Cricket Ground, Ilfov County |
| Fri, Aug 30 | 06:00 GMT | Austria vs Czech Republic, Match 4 | Moara Vlasiei Cricket Ground, Ilfov County |
| Fri, Aug 30 | 09:15 GMT | Romania vs Luxembourg, Match 5 | Moara Vlasiei Cricket Ground, Ilfov County |
| Fri, Aug 30 | 12:30 GMT | Czech Republic vs Turkey, Match 6 | Moara Vlasiei Cricket Ground, Ilfov County |
| Sat, Aug 31 | 06:00 GMT | Austria vs Luxembourg, Match 7 | Moara Vlasiei Cricket Ground, Ilfov County |
| Sat, Aug 31 | 09:15 GMT | Romania vs Czech Republic, Match 8 | Moara Vlasiei Cricket Ground, Ilfov County |
| Sat, Aug 31 | 12:30 GMT | Austria vs Turkey, Match 9 | Moara Vlasiei Cricket Ground, Ilfov County |
| Sun, Sep 1 | 06:30 GMT | Czech Republic vs Luxembourg, Match 10 | Moara Vlasiei Cricket Ground, Ilfov County |
| Sun, Sep 1 | 10:00 GMT | T.B.C. vs T.B.C., Final match | Moara Vlasiei Cricket Ground, Ilfov County |
2019 Romania T20 Cup Team Squads
 Austria
 Czech Republic
 Luxembourg
 Romania
 Turkey
Habib Ahmadzai
Mirza Ahsan
Abdullah Akbarjan
Arsalan Arif
Zeshan Arif
Abrar Bilal
Aqib Iqbal
Kunal Joshi
Anthony Larkan
Amit Nathwani
Abdul Rahman
Razmal Shigiwal
Mark Simpson-Parker
Bilal Zalmai
Edward Knowles (c)
Hilal Ahmad
Naveed Ahmed
Shaun Dalton
Sabawoon Davizi
Honey Gori
Arshad Hayat
Kushal Mendon
Christopher Pearce
Sumit Pokhriyal
Rakshit Shoumyadeep
Paul Taylor
Sameera Waththage
Sudesh Wickramasekara
Tony Whiteman (c)
James Barker
Timothy Barker
Marcus Cope
Mohit Dixit
Chris Fry
Atif Kamal
Joost Mees
Ankush Nanda
Richard Neale
Suhail Sadiq
Girish Venkatesh
Vikram Vijh
Roshan Vishwanath
Ramesh Satheesan (c)
Peter Danci
Pavel Florin
Laurentiu Gherasim
Imran Haider
Ijaz Hussain
Sadeeq Khan
Rajesh Kumar
Gohar Manan
Dharmendra Manani
Satwik Nadigotla
Sivakumar Periyalwar
Rajendra Pisal
Abdul Shakoor
Shantanu Vashisht
Cosmin Zavoiu
Cengiz Akyüz
Hasan Alta
Ahmet Dursak
Ishak Eleç
Osman Göker
Hasan Helva
Serdar Kansoy
Serkan Kizilkaya
Mehmet Koç
Ali Köse
Mecit Öztürk
Mehmet Sert
Tunahan Turan
Ali Türkmen
Ismet Türkmen
Recep Ulutuna
Tunahan Ulutuna