4 Reasons Why You Should Replace Your Router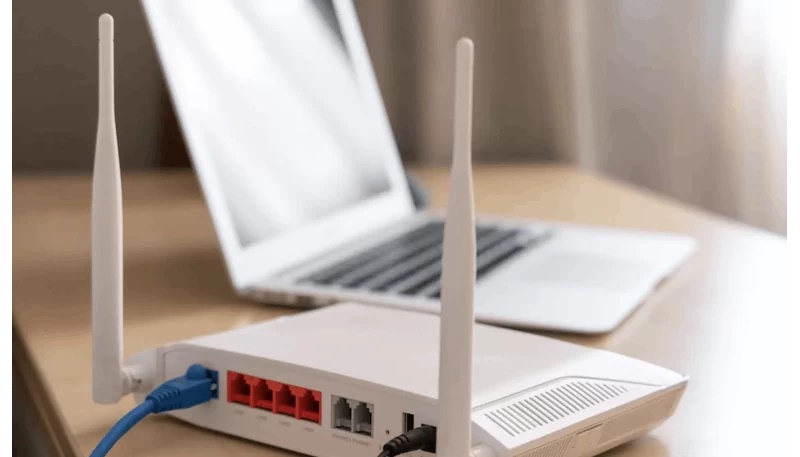 Today, routers have become a necessity for households. As more and more people have started to work from home, stream videos, and play online games, thus the demand for a good router has increased fourfold.
When you sign up for internet services, you will most likely receive a router from your internet service provider. The provider might rent it out for free but in most cases, they charge for it. Though you might find it convenient but sticking to your ISP's router also has disadvantages and you can suffer from them in the future. Therefore, you should always purchase your own router as it can boost your internet connection speed. If you are still using your ISP's router, then you need to read this blog!
This blog has listed some of the major reasons why you should replace your ISP's router. So, let's dive in!
Save Money in Future
When you sign up for an ISP's service, they offer you a modem and router. They might convince you to purchase it or rent it so you can enjoy using a better connection. But, do not fall for this trap as they add its cost to the monthly package. They can even trap you into contracts, and you cannot change your router or ISP until the contract ends. This doubles your cost!
Moreover, they often offer an outdated version, and you have to purchase a new one. Thus, buying a high-quality router at a reasonable price is better. While the upfront cost of purchasing your router is more, it is a one-time investment. And you can continue to use it even if you change your ISP. Thus, this saves you from the hassle of buying or renting a router frequently.
You Get Better Speeds
Some internet providers might promise blazing-fast internet connection but offer an outdated router. This can have a huge impact on your work and other online activities. By using advanced routers with built-in bandwidth monitoring capabilities, you can effectively manage and optimize your internet usage. The speed of your router depends on the number of bands, so it varies among single or dual ones. Therefore, choose a router depending on the internet needs of the household. For example, if you have a large household, then do not make the mistake of choosing a router with one band. Opt for dual or tri-band to get more bandwidth and eventually better speeds. 
Moreover, some routers are designed to offer better Wi-Fi connections even in terrestrial areas, so choose the one after thorough research. It is better to check the router's specifications before paying for it. But, if you choose Windstream internet, it offers high-speed internet and a quality router with great network efficiency, so you can enjoy a smooth internet connection. It also supports great download and upload speed and secure browsing. For further information about Windstream's service, visit its website.
You Get Better Security
Today, most internet service providers cannot be trusted with cyber security. They might offer a router that is not secure and third parties can easily penetrate your network. This can be catastrophic as you lose access to your confidential data or suffer financial loss.
Therefore, you should always do your research and purchase a router with good security features. But keep in mind that no two routers offer similar security, and you have to choose the one depending on your security needs. If you have school-going children, look for a router with parental control features. While some ISP's routers might offer parental controls, they might not offer several options to you. For example, you can purchase the Netgear router, as it comes with a free application that lets the user adjust the control settings.
In addition, if you use the internet for business work, then you need a router with a good firewall, such as Sagem Fast 1704.
Improved Guest Network
Protecting your Wi-Fi network is crucial so hackers or third parties cannot install malware or hack your network. Thus, to avoid this, the feature of a guest network has been introduced, but not many ISPs can afford to rent you an advanced router. So, it is better to purchase a quality router because you cannot avoid giving access to your Wi-Fi to your guest. However, you can protect your primary network by offering them access to the guest network. This way, your sensitive information will remain secure, as the guest network does not allow others to penetrate your network.
In Brief
After reading this blog, we hope you will consider purchasing a quality router. So, before you blame your internet connection, you need to check your router. As the higher the quality of the router, the better will be the speed of your internet.