Travel
5 Best 5-Star Hotels in Jakarta, Indonesia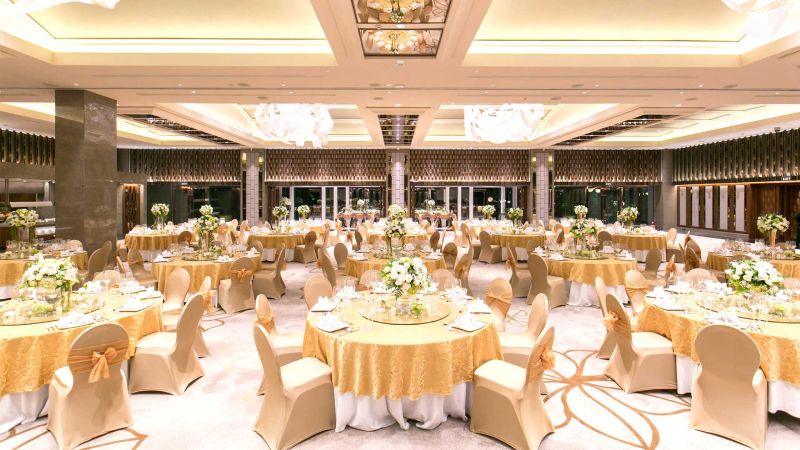 Indonesia is one of the most beautiful places in the world. It's endowed with numerous landscapes and breathtaking natural sceneries which everyone is dying to see.
But when tourists are planning to visit this country, they're often undecided on where to stay. There are so many 5-star hotels in Jakarta Indonesia, it's obvious why this is the case.
Below, we'll help you pick out a hotel that will fit your style.
Our Pick: Ayana Midplaza Jakarta
Located in the heart of Jakarta, Indonesia's capital, the Ayana Midplaza stands out as the best of its kind. This exquisitely designed resort prides itself on its ability to cater to the luxurious needs of its customers, whether they're there on holiday or business.
It features easy accessibility to the airport, world-class hospitality services, and a culinary experience you'll never forget.
Ayana Midplaza comes with 366 rooms comprising of both guest rooms and Ayana suites, all designed and furnished to impress.
There are four signature restaurants, a swimming pool, state-of-the-art gym facilities, and a spa service like no other. Lovebirds have the option to enjoy romantic dinners beside the pool facing the busting Jakarta night sky with a personal butler at their service.
The hotel can also organize your pick-up and departure to and from the airport. You can, therefore, rest assured that with Ayana, your experience will be magical.
Runners Up: Four Seasons Hotel Jakarta
If you're looking for a mix of sophistication, luxury, and a touch of culture then this is the hotel for you. The Four seasons hotel prides itself in offering an intimate holiday experience within the city center where mixing business and pleasure is the norm.
It features numerous spacious rooms, all Italian designed with Chinoiserie wall panels and all the amenities befitting a 5-star hotel in Jakarta, Indonesia.
Guests also enjoy a resort-style outdoor swimming pool complimented with a pool bar that offers cocktail happy hour, and all the light meals you need!
The culinary experience at the hotel is also next level, with the hotels serving both local and international cuisines. At the end of a long day, the spa service is also available to help you relax and unwind.
#3: Hotel Indonesia Kempinski Jakarta
When looking for the real definition of luxury, then you'll have to try out Hotel Indonesia Kempinski Jakarta. What sets this hotel apart is its focus on individualistic luxury.
You're, therefore, assured of getting customized services curated to fit what you want. It features modern elegant rooms fitted with Smart LED TVs, high-speed internet, updated amenities, and Japanese bathroom technology.
There are also over five signature bars and restaurants, expansive and ultra-modern meeting and wedding facilities, plus a luxury spa service. All these are designed to suit that European luxury experience every guest wants.
With such luxury services, you're bound to forget the tough hustle and bustle of the city.
#4: Shangri-La Jakarta
Shangri-La may be a big name in the hotel industry, but their hotel in Jakarta has just taken luxury to a new level. The hotel offers more than incredible world-class facilities and amenities, including spacious and luxurious accommodations and city skylines views.
With 7 world-class restaurants, a bar, cake shop, spa, gym facilities, meeting, and wedding ballrooms, this hotel offers the perfect staycation experience.
#5: The Ritz Carlton Jakarta Pacific Place
The Ritz Carlton Jakarta Pacific Place is one of the oldest hotels in Jakarta. Known for its unique historic designs and luxurious amenities, it's another hotel that can offer you the luxury experience you desire.
Guests enjoy an exquisite view of Jakarta's downtown from their rooms and meeting venues, high-speed internet, and a 5-star dining experience.
All their rooms are spacious with walk-in wardrobes, a living room, a full kitchen, and a full marble bathroom.
If there's anything you've dreamed of in a luxury vacation within Jakarta, you'll find it at the Ritz Carlton.
Final Thoughts
There are numerous other top 5-star hotels in Jakarta, Indonesia that you can try. But with our top hotel recommendations above, you can be sure you'll enjoy the type of luxury you deserve.