5 Tech Tools for Marketers Ranked by Bricks Plus Clicks Head Ryan Bilodeau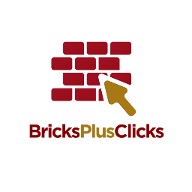 A carpenter wouldn't go to work without a hammer or a screwdriver. A doctor wouldn't go into surgery without a scalpel. These days a nurse fearing the coronavirus wouldn't walk into a hospital without an N95 mask. And so why would a marketer delve into the deep end of promotion without a toolkit of his own? Ryan Bilodeau is a high school teacher, author of a marketing book called Products to People, and a web guy who in his spare time helps the homeless.
When I asked him about which tools – offline or online – that he uses to promote businesses through his agency Bricks Plus Clicks, this is what he told me:
Bitable – Effective marketing is all about following the trends not only on a monthly or daily basis, but even on an hourly one. And these days video is king. No service does a better (and quicker job) in making videos for scale than Biteable.
Amazon Basics Photography Tripod Stand – When your ads require actual video, then it's imperative to have a good tripod stand. This one has proven itself handy and durable at a good price point.
Upwork – No marketing firm has everything covered in house. Finding quality freelancers all in one place is invaluable, and Upwork has just that.
Facebook ads – In my experience, nothing targets as well as or brings a better ROI as does Facebook ads.
WordPress – There is nothing close in the website arena in functionality and SEO value as WordPress. Alongside of it, I always Wordfence as the security plugin.