A Day in the Life of Master Ring Builder Michael Arthur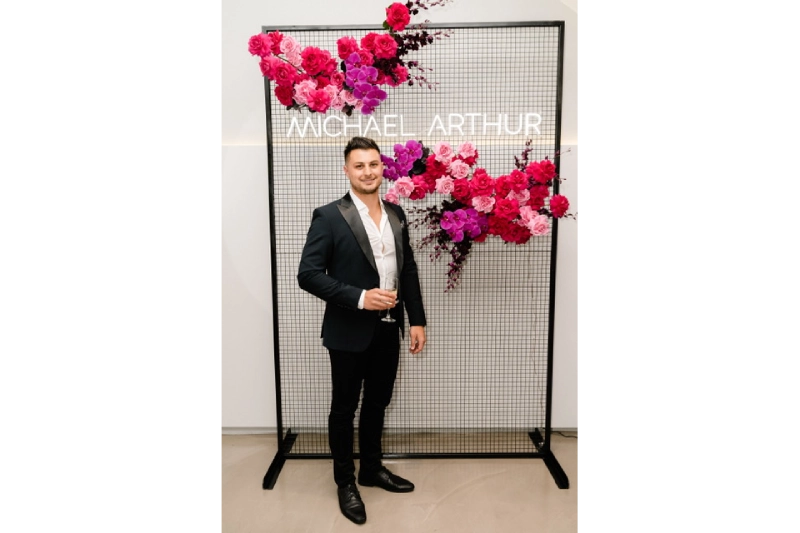 Michael Arthur grew up in Sydney Australia with an early passion for creativity and hands-on work. He learned work ethic and gained inspiration from his Lebanese father and grandfather which pushed him to fully pursue whatever he set his mind to. Recently, he spoke about his journey to Jewelry saying, "I always wanted to be creative and work with my hands. I thought I might be a builder or carpenter but was fortunate enough to have the opportunity to start my Jewelry apprenticeship with a family friend." This apprenticeship began when Michael was 16 and after five years he transitioned into the professional market. At 28, he started his own business that has since become known for its success and close client connections.
Now, Michael's business, Michael Arthur Diamonds, is a multi-million-dollar company and is on track to turn over seven million this year. Though an extravagant occupation, Michael's day-to-day work takes the motivation anyone must-have for success. In an interview, he explained, "I arrive into work early and get through my emails to clients, lock-in and purchase diamonds for stock or clients. Once done, I then am on the bench making and setting the pieces for our clients. We then do final checks, paperwork and advise our clients [when] they are ready for collection." Michael has kept his hands-on approach to working even as his business continues its incredible growth, which topped a 107% increase last year.
The future looks promising for Michael and his diamonds as he recently finished completion on a revamped website, fit with a virtual ring builder to give clients total control over the creation of their masterpieces. Additionally, he looks to expand his online connections to clients that have played into his huge success such as his over 300,000 followers on Instagram.
Connect with Michael Arthur:
Website: https://michaelarthur.com.au/
Instagram: https://www.instagram.com/michaelarthurdiamonds/
Email: [email protected]