A kind social activitist advocate Arvind N Dongaokar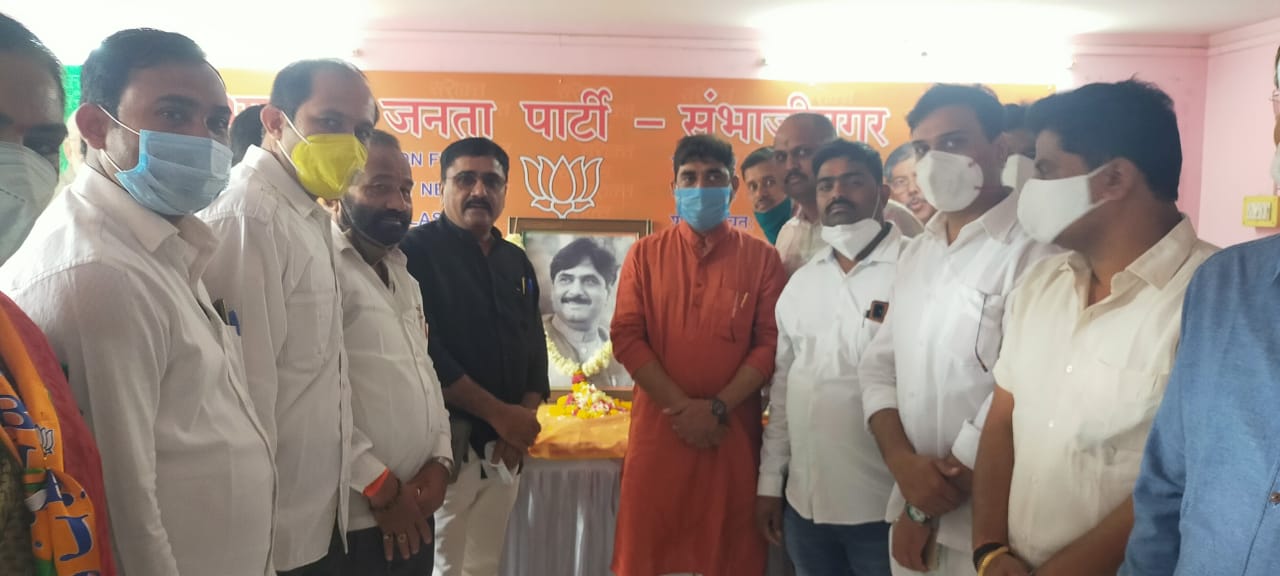 Adv Dongaokar born and brought up at small village called dongao in nanded district. Completed his higher education in chemistry and subsequently become a successful lawyer. He is well known for the case of nomadic detached casts and the presentation of the case of pardhi samaj and bring them to justice.
RSS and adv. Dongaokar
Very much influenced by ideology of rashtriya swayamsevakh sangh from his birth, due to discipline of Sangh his interest in social services grew up with age. After completion of higher education Dongaokar worked in many pharmaceutical companies but his passion about social work did not allow him to sit cheaply.
Debut in the field of advocacy
For the justice of the people at the grassroot level, Dongaokar decided to pursue LLB and DLL. upon completion of degrees,he focused on the nomadic neglected casts .he raised an issue of pardhi community and presented a striking side in nipani murder case of pardhies in court.since then, dongaokar has been known as a selfless lawyer who always helps the nomadic people.
A successful business man
Adv. Dongaokar is not only a successful lawyer but also a business man, worked in many fields at the leading position. While practicing in advocacy, Dongaokar started his small business of supplying a material for building and construction and his business is booming these days in Aurangabad. He attributes his success to his wife.adv Dongaokar has many officess in javahar colony and osmanpura.his children are pursuing higher education. However his interest in social work remains the same. Dongaokar gave his scholarly views on sociology and politics.
BJP Loyalist adv Dongaokar
Entered into politics from sociology, adv. Dongaokar worked very hard to reach the people at the grassroot level and took party's ideology and agenda of development to them. Seeing his loyalty , the party entrusted him with various positions. Initially he did well as a preacher and party expander. Due to the development done by the party in the eastern constituency of Aurangabad and the public awareness campaign of loyal party workers, MLA Atul save was successfully elected in the legeslative assembly election.
Helping needy through the Bharat Mata foundation
Adv. Dongaokar has established a foundation by the name of Bharat Mata foundation in the service of poor and needy . While working for BJP and RSS, adv. Dongaokar used to celebrate Diwali and other festivals with the poor people from nomadic detached casts, he also used to bring poor and neglected children to his home and offer them cloths, food and other stuff. After taking his hospitality these children would happily go back to their villages. This memory makes adv.dongaokar happy even today. By remaining loyal to BJP and performing well in politics, his aim is to accelerate city development and social work.