A positive future expected for the aerial robotics market, with North America among the front runners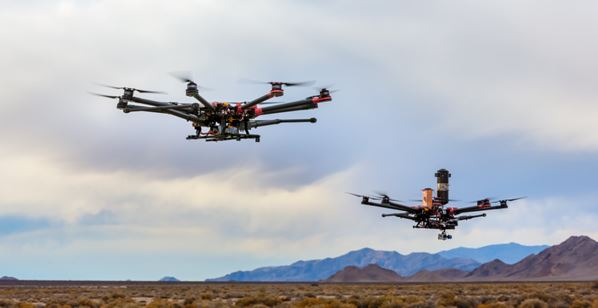 The increasing number of applications of aerial robots has led the global market to grow pervasively over recent years. While the market value stood merely at around USD 72 Mn in the year 2017, it is expected to surge to a whopping USD 554 Mn by 2023.
Until a few years back, aerial robots were used only in defense. However today, with small and portable ones being sold in millions at affordable rates, even business organizations and public institutions have been increasingly leveraging these unmanned vehicles for security and asset protection goals.
Moreover, when it comes to tethered aerial robots, they come with a lot of perks including a reliable power supply, stability, and vast aerial coverage. This is why their use is abounding across various sectors – from ensuring public safety and private security to inspecting industrial infrastructure and surveying construction sites.
Geographically, the market of tethered aerial robots is segmented as North America, Latin America, Europe, Asia Pacific, Middle East, and Africa. While the thriving market in Europe can be attributed to the huge demand in the defense sector for security purposes, it's North American counterpart leads in terms of R&D advances. Their private players have been making considerable feats in terms of innovations, backed by substantial investments.
Given the favorable market of North America, many companies beyond borders have been seeking to establish a presence there. One such company is Elistair, which recently opened a branch in Boston to accelerate its development in the region.
Headquartered in New York, the company develops tethered base stations for commercial aerial robots and is a prominent name across the USA and France. However, the new Boston office marks its first North American branch.
Owing to the new fields of application it has facilitated for various organizations– whether it is for aerial broadcasting, traffic monitoring, or firefighting, Elistair has earned numerous awards and investments. The company has even roped in Bounday Holding, a Luxembourg-based investment firm, as one of its key investors. Founded by Rajat Khare, Boundary Holding seeks to unlock the best potential of Elistair and take it to new heights within the global aerial robotics market.
Apart from Europe and North America, countries like India and China have also been investing in R&D at all levels, thus significantly contributing to the overall Asia Pacific market.