A Rising Star – the debut director of "Aao Na" – Vipul Gupta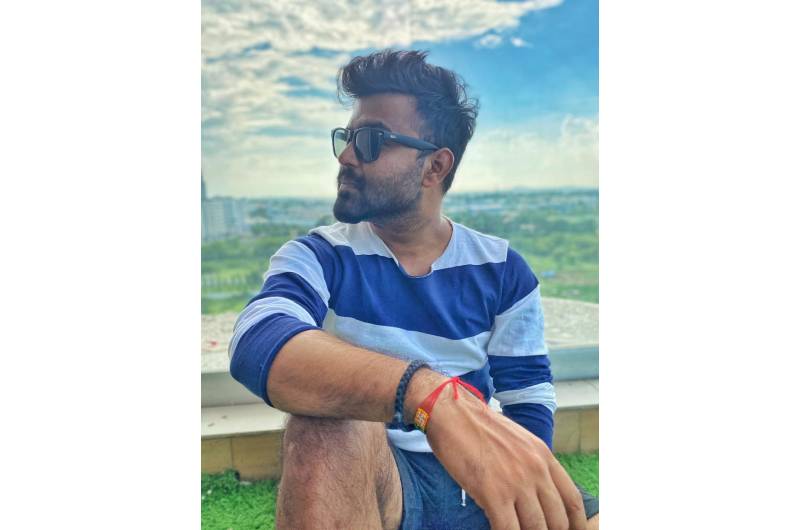 There are people who can be the literal representation of the fact that if you are willing to achieve what you want nothing can stop you from having it. People always give up when the going gets tough and especially in the present scenario where the dangerous widespread of the coronavirus is prevalent, anything that does not go according to the plan or if the set target is not achieved, people very easily tend to throw the blame on the spread of this virus instead of taking responsibility of their actions. But this debut walks differently from the others.
Vipul Gupta, a young, skilled and budding director proved that even in the worst conditions achieving things your way is completely possible. Vipul Gupta was born and raised in Indore. He then moved to Mumbai and worked as an assistant choreographer for many renowned and famous producers from the past six years. These six years were the time when he learned the art of direction and choreography. Vipul perfect his vision and skills by working on various projects. He understood that this period of work was a crucial time for him to improve and perfect the art of direction.
Apart from direction, Vipul Gupta has a wide array of experience in working in various other areas. He has been a significant part of reality shows, many famous television commercials, digital commercials, regional and national level songs all being in the post of an assistant director. The appreciable fact here is that he valued his learning process and worked very hard in all the projects. Vipul takes immense care of the integrity of each and every project he worked on and made sure to invest his all in them. The cherished qualities show the determination and focus of a person towards his work and it clearly speaks a lot about Vipul Gupta.
Vipul Gupta's constant hard work and resolve towards his work gave him a huge breakthrough of a debut solo direction of a beautiful song "Aao Na" sung by Bhamini Jha, This song is released on Zee Music. Vipul Gupta directed the song and Paranox was the producer. Working with big shots of the music industry is a huge accomplishment for Vipul and his team. The plausible fact here is that this song has been shot in bare minimum resources and during this dangerous time of the widespread coronavirus. He proved that nothing can stop you from achieving your dreams if you are determined enough to cross all hurdles in life.
This amazing work done by Viipul Gupts has been praised immensely. Rahul Shetty, the famous choreographer best known for his choreography with Prabhudeva on the song 'Muqabla' from Street Dancer 3D and 'Happy Hour' from ABCD 2, also choreographed in the movies Race 3, Baaghi 2 and Housefull 4, Kaabil including DJ Bravo's song 'The chamiya' and Tony Kakkar's 'Kurta Pajama', wholeheartedly praised Vipul Gupta by saying, "I will personally like to congratulate Vipul Gupta and his team for their directorial debut as first ones are always special and they have done a great job with this video with limited resources as the video is shot in lockdown period.. long way to go and wish you all the luck and wishes for your future endeavours." The appreciation from some well-known personalities is proof that Vipul Gupta is already on his way to permanent mark in the industry and leave a worthy impression on everyone.
When asked about the challenges faced while shooting the song Vipul Gupta said, " It's a very amazing and refreshing song. I thoroughly enjoyed the process and it was challenging at the same time as we had to shoot it in very limited resources and manpower. It's my directorial debut and I'm happy that I have made it despite all the challenges."
Vipul Gupta is a rising and shining star of the industry and has miles to go. He is an undoubted inspiration for millions of people who gave up because of the recent situation. He teaches everyone that the only thing required to achieve your dream and accomplish success in your life is to be constantly focused towards your goal no matter what the obstacle be, you need to and have to keep improving.